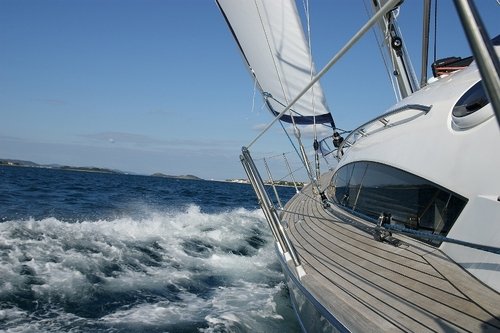 Sailing in Split
Trekking and sailing in Split region
Feel the air of a soothing Mediterranean climate on your sailing holidays in Croatia. Experience exciting island hiking trails and picturesque ascends and descends while having the best time of your life sailing through the crystal clear waters of the Adriatic.
Discover Croatia, the land of 1000 islands and various natural wonders trekking and sailing in Split area. Let us take you on adventurous activity holidays hiking and sailing through the south Dalmatian islands. Our skilled skippers will take you on a round voyage from Split, Trogir or Kastela, towards one of the world-famous islands of Hvar and Vis, to enjoy your sailing vacations in full.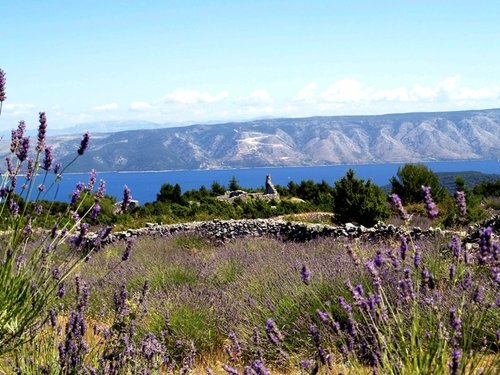 Fields Of Lavander On the island Hvar
Island hopping through south Dalmatian islands
Spend your active holidays in Croatia hiking and sailing in Split region.
Southern Dalmatia is a picturesque region of rich history, Mediterranean vegetation and mild and sunny climate. Sail on the Adriatic routes of , breathe the fresh breeze of the afternoon wind and follow the footsteps of ancient Greeks and Romans.
During your tour you will explore amazing coastlines, towns, old villages and meet authentic and friendly local people. You will hike on the historic routes to explore islands of Hvar, Vis, Korčula and Brač, climb the highest island peaks and relax aboard your private sailing yacht, eat delicious local food and try fine local vines.
You will be in the safe hands of our open-minded skippers, who will introduce you to the wonderful world of sailing. If you wish, you can also take an active part in sailing, to experience the ultimate freedom in the infinity of the sea.
Sailing in Hvar takes us to its highest peak
Sailing & Hike 8-day package from 1700€/boat
What is included?
-fully equipped private luxury sailing yacht (Mp3 player, gps, dinghy, safety equipment, outboarder...)
-professional and open-minded skipper
-7 nights and 8 days of sailing and fun
-basic food and water aboard
-deposit insurance
-fuel for the boat
-skipper's dinner
-you can meet people from all over the world
-adventure of a lifetime
Extras?
-end cleaning, bed linen, gas, permit (20€/person)
-port fees (app. 30€/person)
-tourist tax 1€/person/day
*for 20€/person, we can arrange a domestic dinner with freshly caught fish in a typical Dalmatian tavern (Konoba).
*Each sailing will be carried out in case of at least 6 participants.
**Sailing route can change due to weather conditions.