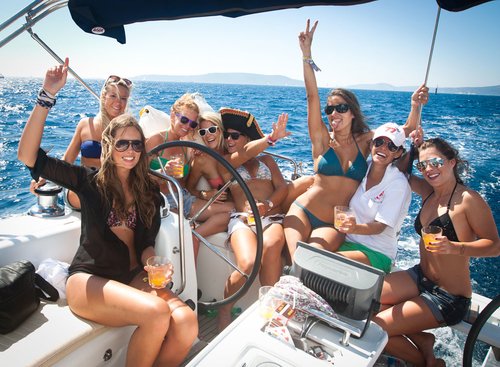 Croatia sailing tours and yacht holidays - the most authentic way to discover Adriatic
Are you ineterested in sailing the Croatian coast on a private sailing yacht?
Just book one of our amazing sailing tours in Croatia from various marinas along the Adriatic. Sailing in Dubrovnik, Split, Zadar or Pula with our skilled skipper is the most authentic adventure you will ever have when visiting Croatia. So share your wish, choose a destination and we will tailor a unique sailing tour. Sailing under the Adriatic sky, really feels like having a holiday in a "million-star hotel".
As a starter, we can offer you some available weekly Croatia sailboat cruises and one ways:
• 02.06. till 09.06. Split, Dubrovnik
• 09.06. till 16.06. From Split - Dubrovnik (One way)
• 30.06. till 07.07. Zadar, Split, Dubrovnik
• 07.07. till 14.07. From Pula - Zadar (One way)
• 04.08. till 11.08. Zadar, Split, Dubrovnik
• 11.08. till 18.08. Spit or Zadar
• 18.08. till 25.08. Zadar, Dubrovnik
• 25.08. till 01.09. Zadar, Dubrovnik
• 01.09. till 08.09. Split, Zadar, Dubrovnik
• 09.09. till 15.09. Zadar - Pula (One way)
Feel free to send us the inquiry for your desired period, and we will send you the package price.
For your preferable dates and short-term options, just send us the inquiry.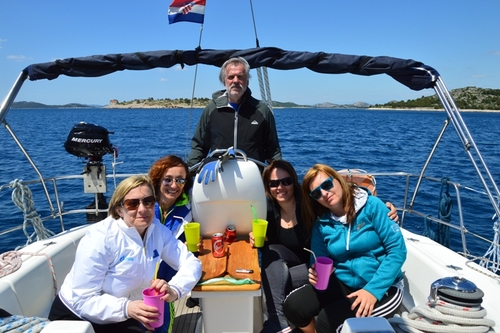 Croatia sailboat cruises - a perfect getaway for You
Sailing tour in Croatia on a private sailing yacht and smooth cruising through the Adriatic, can be your best vacation ever. You can simply inquire for various Croatia sailing packages that we can tailor for you holidays. Croatia sailing cruises include basic or luxury vacation options on our sailing yachts and catamarans. We have our own proffessional and friendly skippers, that know their way around Croatian archipelago. They can first-hand recommend the best possible route for you.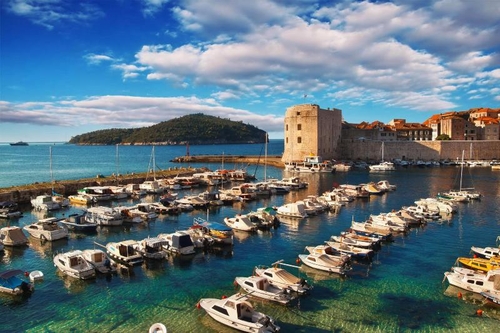 Sailing in Dubrovnik
Feel free to tell us your wishes, and we will do our best to make them true.
Every day another island, every night another town, all the time - amazing time. Just tell us your preferable destination and holiday period. Our crew will tailor your itinerary. Whether you take a north, central or south Adriatic route the fun is 100% assured. All you need, is a little bit adventurous spirit.
You can discover mundane Dubrovnik or Hvar on a private sailing yacht.
One week sailing in Dubrovnik area we will visit ancient Dalmatian villages, pristine green islands Mljet, Hvar, Lastovo and Korčula. Here, you can find peace and freedom under the blue Adriatic skies.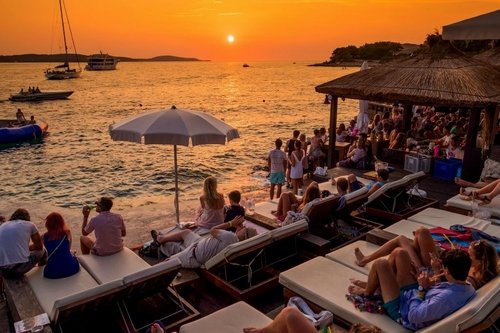 Enjoying in romantic sunsets is a unique experience on a sailing tour in Croatia
What is included in Croatia sailing tours
- fully equipped private luxury sailing yacht (Mp3 player, GPS, dinghy, outboarder...)
- professional skipper
- transit log (final cleaning of the boat, bed linen, permit and gas)
- fuel for the sailing yacht
- Croatian tax 1.1€/person/day
- deposit for the sailing yacht
Extras?
- port and marina fees on the tour
- food and beverages for the crew and skipper
- safety deposit of 200€ (totally refundable if there are no damages caused by the guests)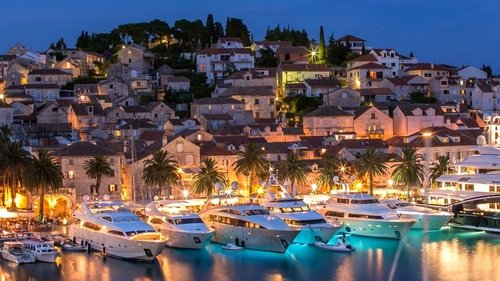 Nightlife in Hvar is a "must do" when you are sailing in Croatia
What can I expect on our private sailing tour in Croatia?
Mostly enjoying the fair winds of Adriatic and sunbathing under the warm Mediterranean sun - choice is yours. One of our tours will take us sailing from Split to the popular island Hvar. There we will anchor in a nice cove, to take a swim in a crystal clear water and later relax in a beach bar with your friends. When night falls, you can take a walk through the vivid streets of ancient Dalmatian villages. Their spirit will take you back in time when the ancient Greeks and Romans were walking millenniums ago.
In the evening, you can just relax on a yacht with a glass of domestic wine, or (recommended) visit a local seafood restaurant for a romantic dinner. There are numerous beach bars where you can later party, dance or just discover the night life on the island we are at.
Send us your INQUIRY HERE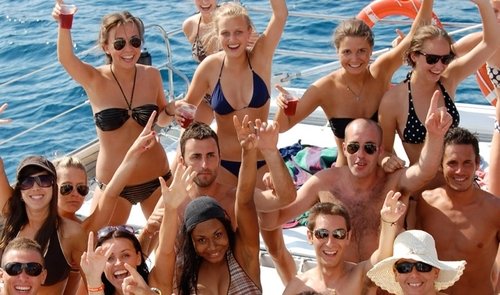 Sailing the Croatian coast with you friends is a life-time adventure