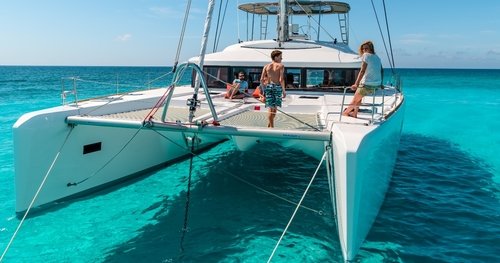 Family sailing holidays Croatia
Holidays in Croatia with kids on a private sailing yacht? Why not.
Croatian coastline is a perfect family destination. Give it a chance to discover this wonderland with your family on a sailboat or a catamaran. Buy yourself a "ticket to heaven" and take this adventurous family sailing holidays Croatia - a unique experience under the sails on a private boat with your loved ones.
You can freely change your itinerary from day to day and make your trip a family bonding experience. It is much more authentic and personal, then going on a cruise with large overcrowded cruising ships.
This is a wonderful way to show your spouse and your children how much you care. Every day you will visit different island, swim in another pristine cove, meet new friends and sail through turquise Adriatic.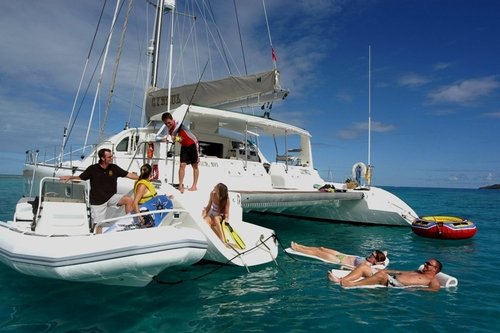 Sailing holiday in Croatia with family
Take a skippered or a bareboat charter and tailor your itinerary.
If you feel skilled enough for a bareboat sailing holiday, just inquire for a sailboat or a catamaran at our agency. We can offer some perfect family sailing charters and recommend a suitable route. But if you have lack of experience, you will be in the safe hands of our skilfull skippers. They will take care of everything (the check in procedure, the safety aboard the vessel, help you decide which places to visit, recommend nice restaurants and in general take care of all your commodities).
Sailing holiday in Croatia with family is best way to spend more time with your family and work together It is great opportunity to teach kids valuable communication and cooperation skills. This can all be part of your adventure. There is nothing like trying to accomplish an exciting task together to strengthen the family bonds. Give your kids a chance to steer the boat or help with the sails - you can bet - they will be talking about it for years to come...
Please check our itinerary tips from popular ports Pula, Zadar or Split or tailor your own route.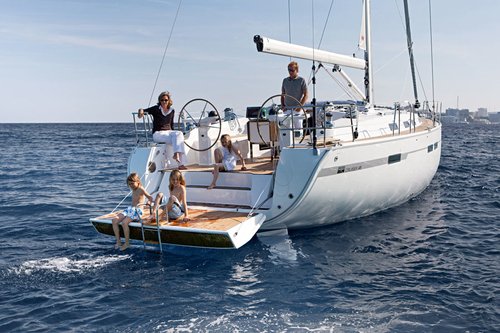 Croatia family cruise on a private sailboat
6 Things to have in mind when you go sailing with children.
1. Adjust your daily dynamics. Keep your sailing short with a lot of stops. In this case everything will be more dynamic and interesting. Plus it will help them go to bed earlier and allow the grownups to catch up with some adult conversation and enjoy in a glass of wine in the evening.
2. Keep them occupied with daily jobs. They will learn more and become more interested and aware of the environment. If you give them "serious job titles" aboarad, like (2nd mate, responsible navigator, chef's assistant, fisherman in charge for the dinner catch,...) they will be certainly more cooperative and feel more important.
3. Bring your friends and their kids along. If they have company, your children won't get bored. It is always more fun to have friends with the same age and size. Before leaving home here are some tips
4. Keep them hydrated and always remember to use sunscreen. It is no fun if you get sunburned, so you have to keep your kids protected from the summer sun, that can be quite dangerous. Spending much energy while playing and snorkeling in the summer time also demands drinking a lot of liquids.
5. Bring enough toys and snorkeling gear. Don' forget your fishing gear, inflatable pillows and pool toys. This will keep them occupied in water for hours.
6. Try to go sailing in the summer season. In this case, your kids have more options for water sports, snorkeling, swimming and various summer actions.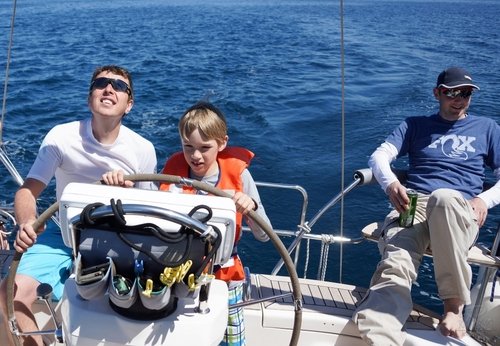 Croatia family sailing holidays
Why Croatia?
• it is truly a wonderland that every traveller should visit at least twice, since it is impossible to see the whole land in 1 week. However, a sailing trip, makes possible to see most of the essencial highlights
• many possibilities where to rent a sailing yacht. Choose between 30+ marinas from north to south
• wide range of Croatia bareboat charter bases near international airports (Dubrovnik, Split, Zadar,..)
• Croatian coast, with over 1000 islands to explore with small sailing distances between them, is top destination when you plan on going sailing with kids
• a lot of of nice coves where your kids can snorkel, swim, play or just catch fish
• beautiful sunny climate, blue and tranquil Adriatic sea, crystalline depths and unspoiled nature
• Skippered family sailing vacation Croatia packages ensure even more time enjoying water-based activities with your family and less time worrying about sailing procedures - we do that for you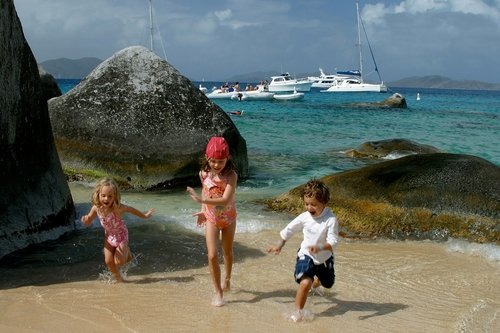 Family sailing holidays Croatia
What is included in Croatia family sailing holiday packages with skipper?
- fully equipped private luxury sailing yacht (Mp3 player, gps, dinghy, safety equipment, outboarder...)
- professional and open-minded skipper
- 7 nights and 8 days of sailing and fun (also posible 10-day, 2 or 3-week routes)
- deposit insurance
- wi-fi aboard the vessel
- end cleaning, bed linen, gas, permit
What are the extras?
- port fees (app. 50€/overnight if staying in marinas otherwise free of charge)
- food for the crew and skipper
- fuel for the boat (from 50-100€/week)
- tourist tax 1.1€/person/day.
- deposit fee (in case of damage from negligence)