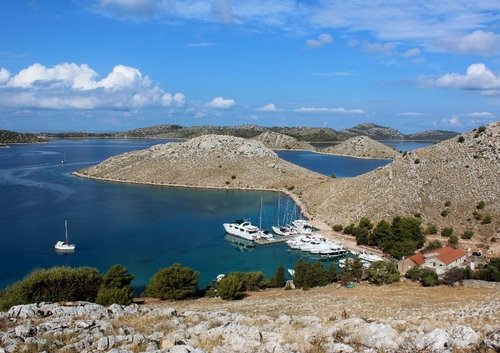 Dalmatia sailing
Croatia sailing adventure in Dalmatia
Feel the air of a soothing Mediterranean climate on your Dalmatia sailing holidays. Experience exciting island hiking paths crisscrossed with picturesque ascends and descends, while having the best time of your life sailing through the crystal clear waters of the Adriatic.
Discover this wonderland of 1000 islands under the sails. Hike Croatia's costline to truly taste authentic Dalmatian hartbeat and understand the essence of living in the Adriatic.
Let us take you on adventurous Croatia activity holidays. Hiking and sailing in Dalmatia tour will lead us through 3 wildlife parks Koranti, Krka and Telaščica.
Our rounadabut voyage starts at the embarkation ports of Zadar, Biograd or Sukošan.
Croatia activity holidays with sailing and trekking
Sailing & Hike 8-day package from 1800€/boat in April and May
What is included?
• fully equipped private luxury sailing yacht (Mp3 player, Wi-Fi, dinghy, outboarder...)
• Croatia activity holidays sailing program with hiking
• professional and open-minded skipper
• 7 nights and 8 days of sailing in Dalmatia
• deposit insurance
• fuel for the boat
• 1X skipper's dinner
• 1X domestic dinner with freshly caught fish in a typical Dalmatian tavern (Konoba).
• end cleaning, bed linen, gas, permit
Extras?
• ports and national park fees (app. 30€/person/week)
• food for the crew and skipper
• tourist tax 1.1€/person/day
• optional bike rental app. 20€/day
*Sailing route can change due to weather conditions.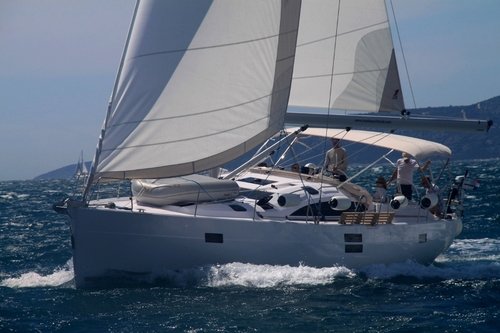 Sailing in Dalmatia
Activity sailing adventure Croatia through 3 national parks in central Dalmatia
Spend your Croatia active holidays sailing through 3 famous natural parks of central Dalmatia on a fully-equipped sailing boat. Choose your place in the sun for your adventure holidays and sail through crystal clear waters of the divine Kornati islands.
Ride your bike around the famous "Salt Lake" and ascend to the sky-high cliffs of Telaščica national park. Together we'll sail upriver, take a hiking tour to the famous waterfalls of Krka national park and on our route taste various Dalmatian specialties from fish, mussels and crab. Let the Dalmatian intact nature and hospitality of the local people crawl under your skin.
You will be in the safe hands of our open-minded skippers, who will introduce you to the wonderful world of sailing. If you wish, you can also take an active part in sailing, to experience the ultimate freedom in the infinity of the sea.
For your desirable period, shorter tours and all the preferences, just send us inquiry below: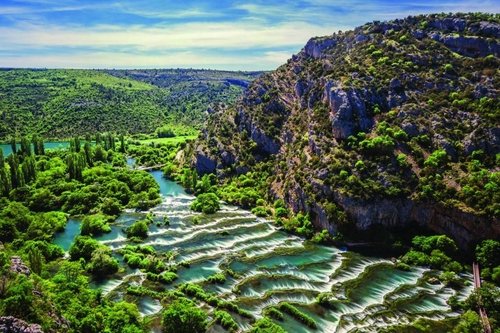 Dalmatia sailing holidays - Krka Waterfalls