Are you searching for a Catamaran charter in Croatia?
If you are looking for a spacious yacht to spend your vacation, catamaran is the perfect choice. Please check the availability of Croatia catamaran charters, pick you period and book you holidays. Large and spacious cockpit is designed to give you all the outdoor comfort while spending a relaxing Sailing holidays in Croatia. Its multihull can easily accommodate 12 persons without overcrowding the board.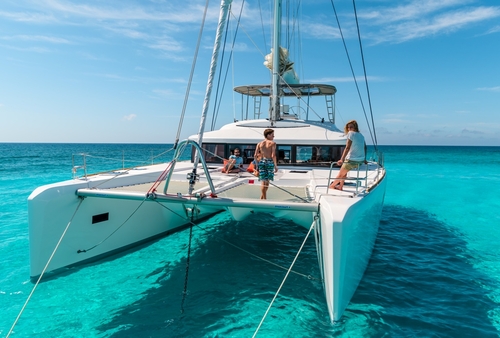 Catamaran rent Croatia
How do I rent a Catamaran in Croatia? Booking in 3 steps:
• take a tour through our yacht charter offer and choose your period
• select your vessel - if the catamaran isn't available, we will do our best to find alternative one
• our crew will take care of the booking procedure. Or just send us the general INQUIRY
Our catamaran charter in Croatia is always a top holiday choice for a smooth family cruise.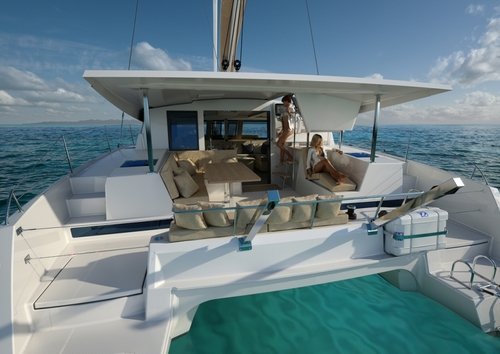 Catamaran charter Croatia
Catamaran rental Croatia in Split, Zadar or Dubrovnik
Most our catamarans are designed for charter. They range from 38 to 62 foot and can provide enough of space and confort for our guests. You can choose between different distinguished brands: Lagoon, Leopard, Lavezzi, Lipari, Bali, Nautitech, Privilege... Exceptionally bright and wide salon looks more like a hotel room and it is perfect for the crew to spend a nice evening with a glass of wine if it gets too cold outside. All our cats are well maintained, and fit the standards for charter rental in Croatia waters.
Where can I hire a catamaran in Croatia?
Our charter offer disposes with a wide range of Croatia catamarans from more then 20 marinas along the Adriatic coast from Rovinj to Dubrovnik. Most of our cats with 3, 4, 5, 6 or even 7 spacious cabins are moored in Pula, Biograd, Trogir, Kaštela, Šibenik, Sukošan, Dubrovnik, Kremik, Krk and Split.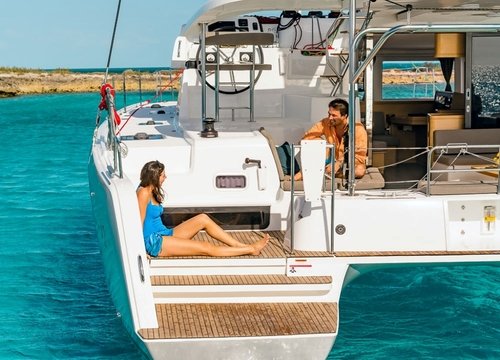 Catamaran Hire croatia
Can I rent a Skipper with the catamaran?
Yes. We have some professional and friendly skippers to drive your boat, especially If you don't have enough of sailing experience or a valid yacht license. To have a relaxed holidays and relief from worry, our service also includes a crewed yacht charter. Here we can offer a Croatia catamaran rental with a friendly and professional skipper, a hostess, a cook or a helping crew, to safely guide you through the Adriatic waters.
- Skipper's fee for a cat is 140€/day
- Hostes cost is 100€/day
- Cook 120€/day
- Extra Deck help 80€/day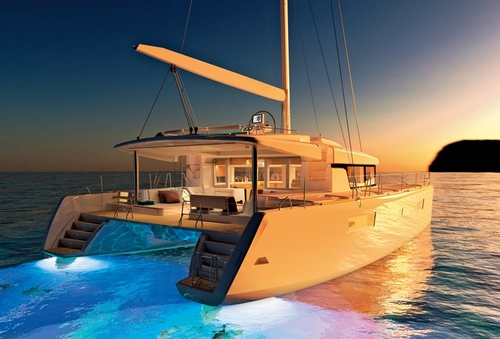 Catamaran rental Croatia
What are the route options?
If you rent a Croatia crewed cartamaran charter, you can be in charge of the route itinerary and discuss the details with your skipper. The itinerary is completelly flexible. Our skilled skippers will advise you with what spots to visit, help you to plan your sailing route, recommend top seaside taverns, swimming areas...and take care of the safety for the crew and a vessel.
They are mostly local guys and girls that know they way around the area you will be sailing. We can easily customize holidays for you, your friends, family or business partners. Feel free to send us the general inquiry and we'll send the selection of our available cats.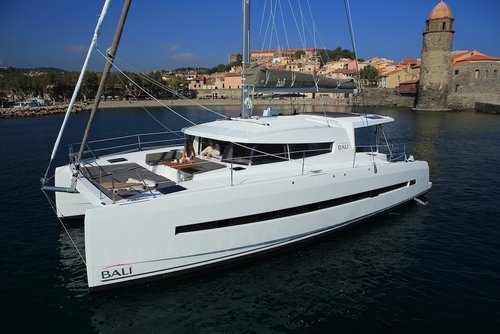 Croatia Catamaran Holidays - idyllic getaway for your body and soul