Experience the highlights on a private sailboat charter
Discover The Charms Of Northern Adriatic
You haven't really been to Croatia, if you hadn't experienced it under the sails. Since this is a seaside country, sailing through hundreds of sun soaked islands is the ultimate alternative way of travelling around. A short vacation cruise around stunning Mediterranean landscapes filled with aromatic pine trees and fragrant rosemary will lift your holiday experience to a higher level.
Swim in crystal clear waters of pristine Kornati isles or explore the azure blue coves of the remote Kvarner gulf, walk the narrow streets of historic Istrian towns Pula, Vrsar, Poreč or Rovinj and enjoy the peace and quiet or a gentle swim off the yacht.
Private yacht trip - the perfect vacations for couples or a honeymoon trip
To make your sailing tour as unique as possible our itineraries, however flexible, are carefully chosen to satisfy your holiday expectations. Take this amazing opportunity to explore some of the most hidden corners of the north Adriatic coast under the sails of a 40-foot sailing yacht.
Your skipper, also the yacht owner, fully aware of weather conditions and the area you will be sailing. Skipper will discuss any must-see destinations and get a feel for the experience that you're after. He will navigate the yacht to some of the most attractive coves where you can swim in azure blue waters or simply chill. This part of Adriatic is also famous of topmost cuisine, so don't forget to try delicous Istrian truffle dishes, scampi with pasta and to wash it down with Malvazija wine.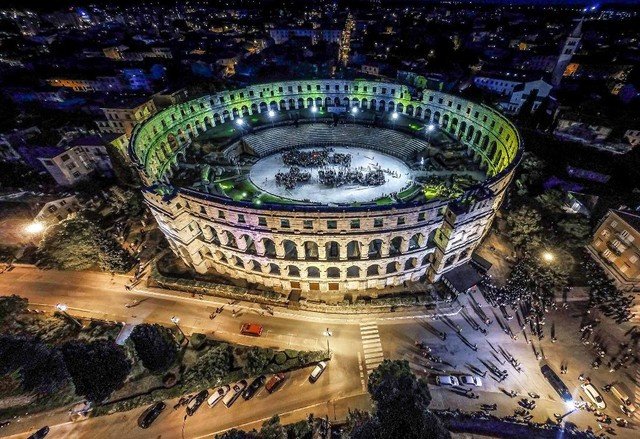 8 benefits on a skippered sailing tour
tailor tour itinerary together with your skipper

sail as a local

visit best sailing places and hidden corners along Croatian coast
explore secluded islands at your own pace

experience the highlights with your close ones

first-hand discover that sailing is best way to travel around Croatia

try the unique Mediterranean kitchen on a sailboat

receive first-hand tips from your knowledgeable skipper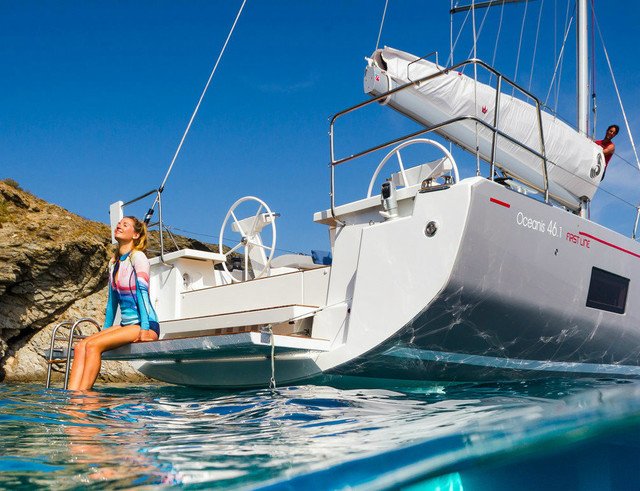 Explore Croatian Coast from top destinations
Our private sailing yacht Elan Impression 384 is docked near Istrian pearl - Rovinj. Embarkation can be also arranged from Zadar in marina Sukošan or marina Kremik, near Split in the peak of summer season between July and August.
This custom-made 40-foot beauty can accommodate our guests in three spacious, double-bed cabins. A sailing tour on our private sailboat Elan impression 384 is suitable for adventure seeking couples, a honeymoon vacation or can be rented as a private yacht for family sailing holidays.
Our Elan yacht has the capacity for six guests, but we recommend four. Especially if your trip should take more then 3 days, you might want to have more space and privacy aboard, so that your tour is as relaxed and cosy as possible.
Your knowledgeable skipper will take care of comfort aboard, provide your with internal tips and navigate the boat to the most stunning places, you only dreamed of.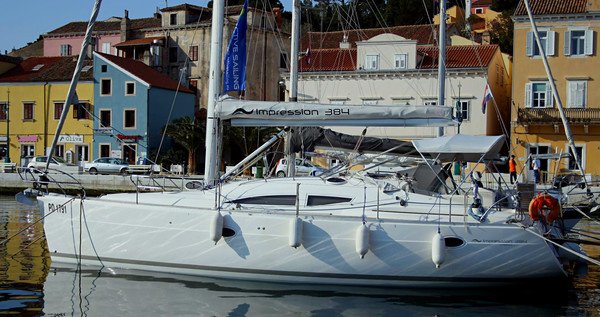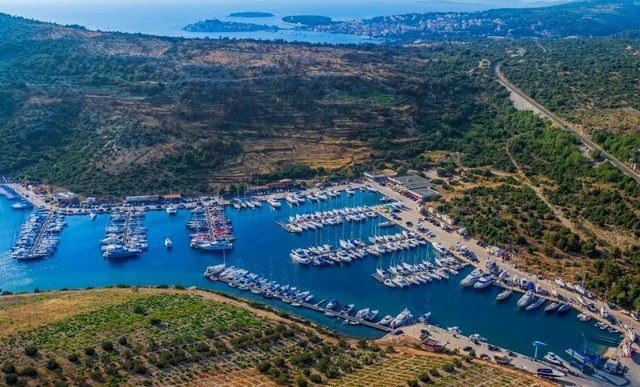 Check the highlights on our sailing yacht in below presentation:
The Inclusions Inclusions on Elan Impression 384
professional and sociable skipper

end cleaning, gas and transit log (administration cost)

fuel for the yacht

dinghy with outboard engine

clean bed linen

cockpit cushions

local soujourn tax

deposit insurance for the yacht* (+300€ refundable)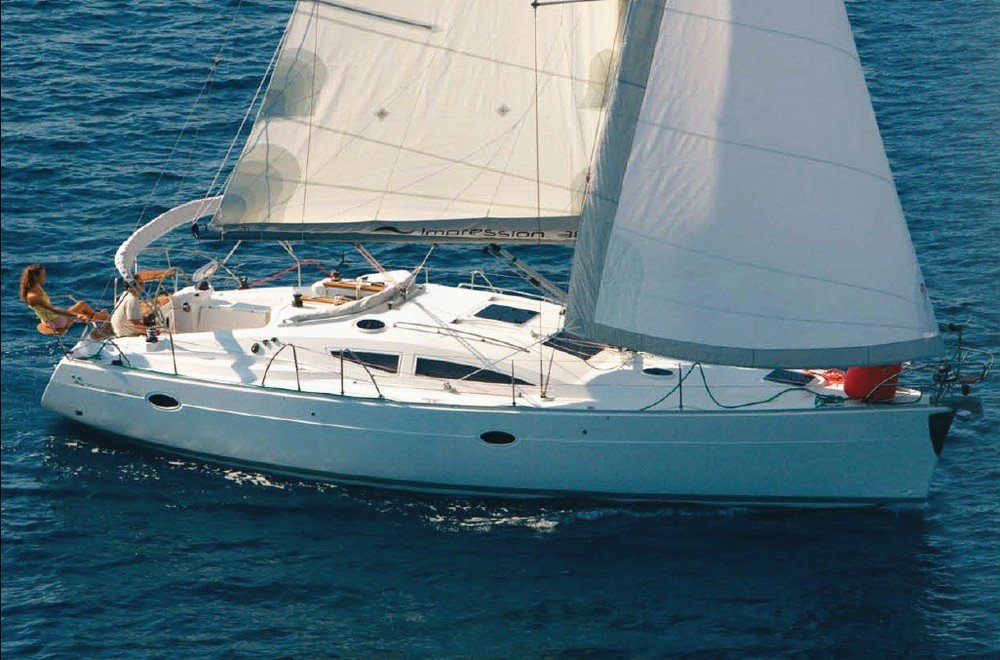 Open minded and professional skipper is inluded
Obligatory extras:
food and drinks for you and skipper

300€ refundable deposit in case of damage from negligence*

port and marina fees(from 50€ - 100€ marina, app. 30€ buoy)
Optional extras:
hostess /cook 120€/day plus food
SUP (stand up paddle) 80€/week
swimming and bathing towels (5€/pair)
half board 30€/person/day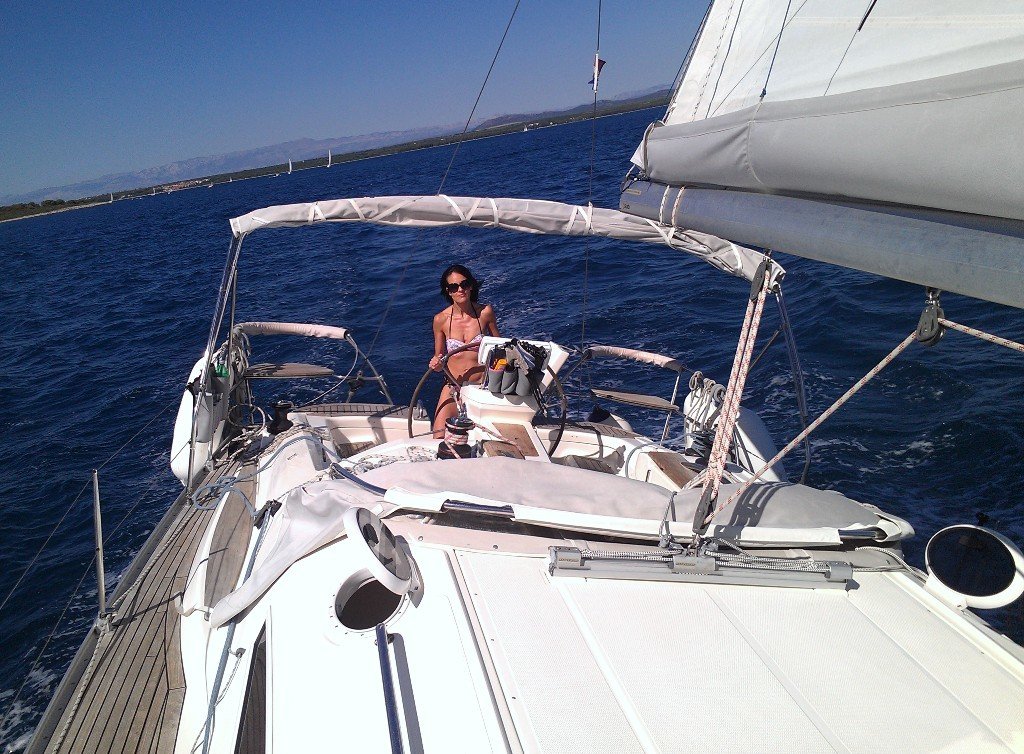 Plenty of space in the bright living room
The salon can easily acoomodate a small group of friends or a family with kids at the dinner table. The rooms are wide and bright and always set with fresh bed linen.
Our yacht has a separate electric toilet for guests in the bow bthroom.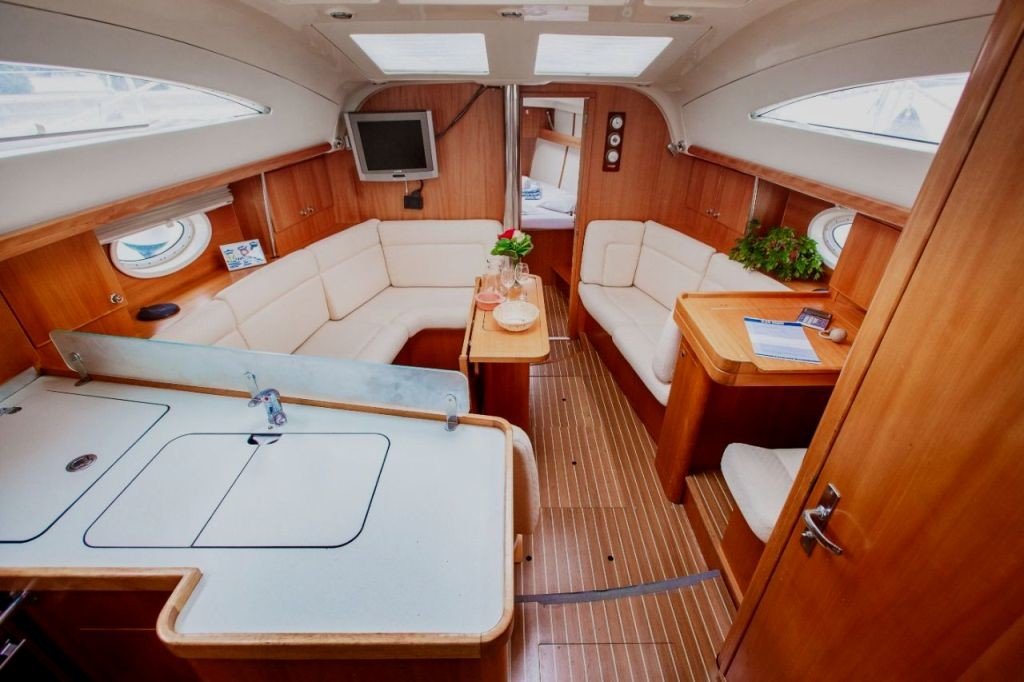 Cockpit folding table 
Cockpit can accomodate up to 6 persons behind the table. Although 4 is recommended for a better quality of living aboard.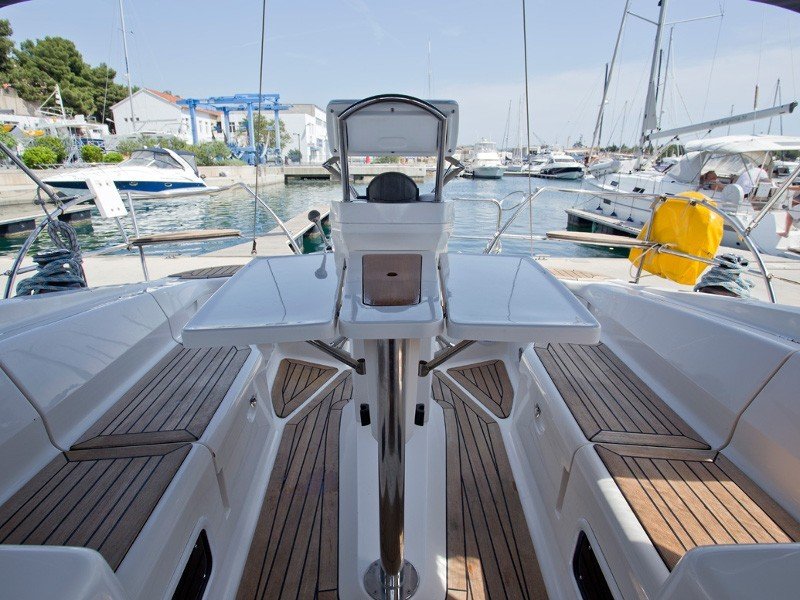 Perfect place to bask in the sun on deck
Everything you need is already on the yacht:
fersh bed linen
sponges and kitchen towels
gas for cooking
freezer and refrigerator
cockpit cushions and pillows
dishes, kitchen ware, glasses
snorkelling gear (5€/piece )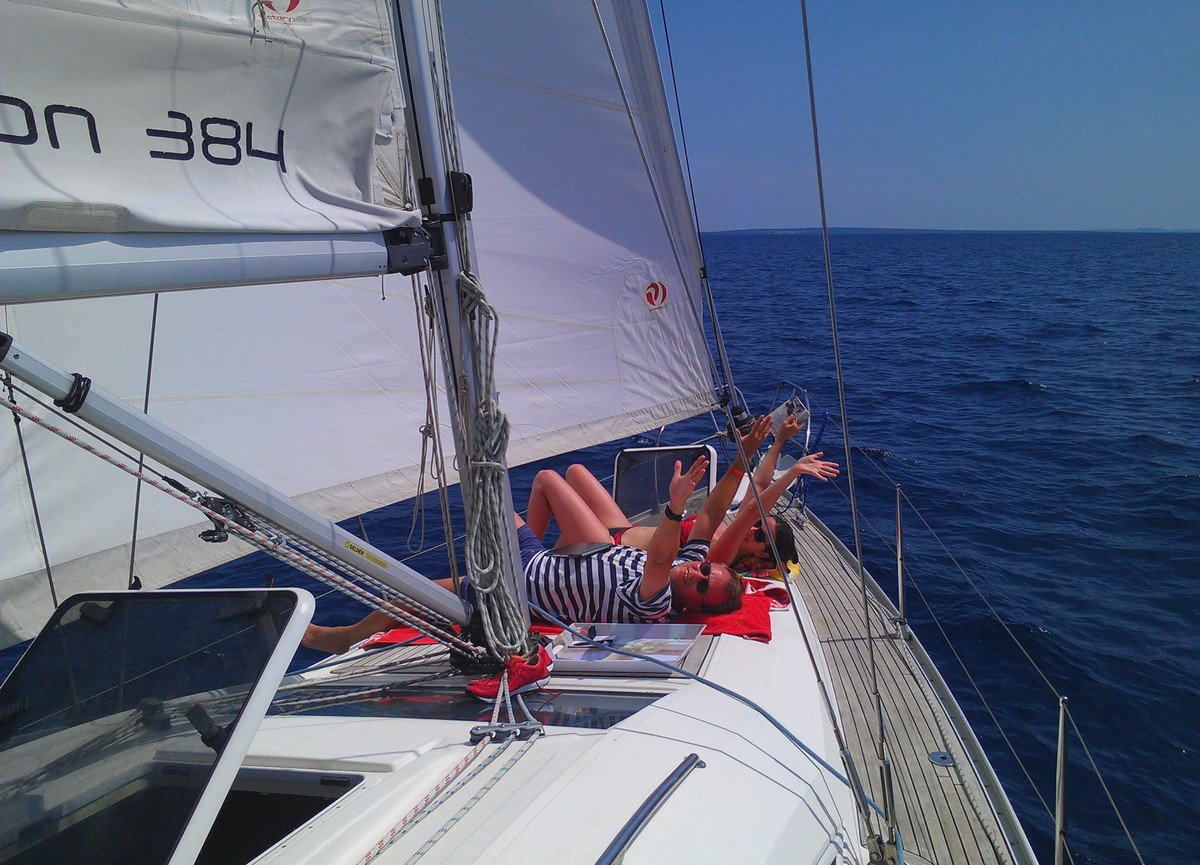 3 large bedrooms with skylight windows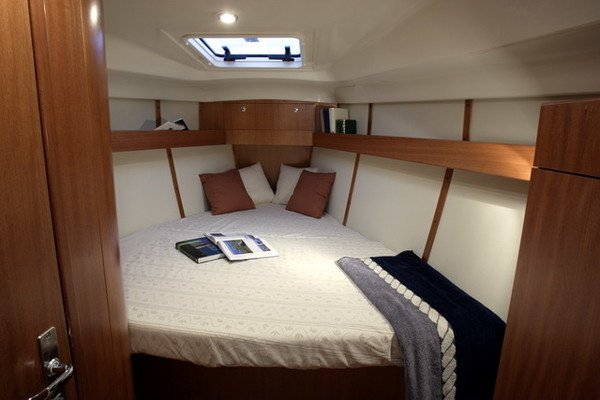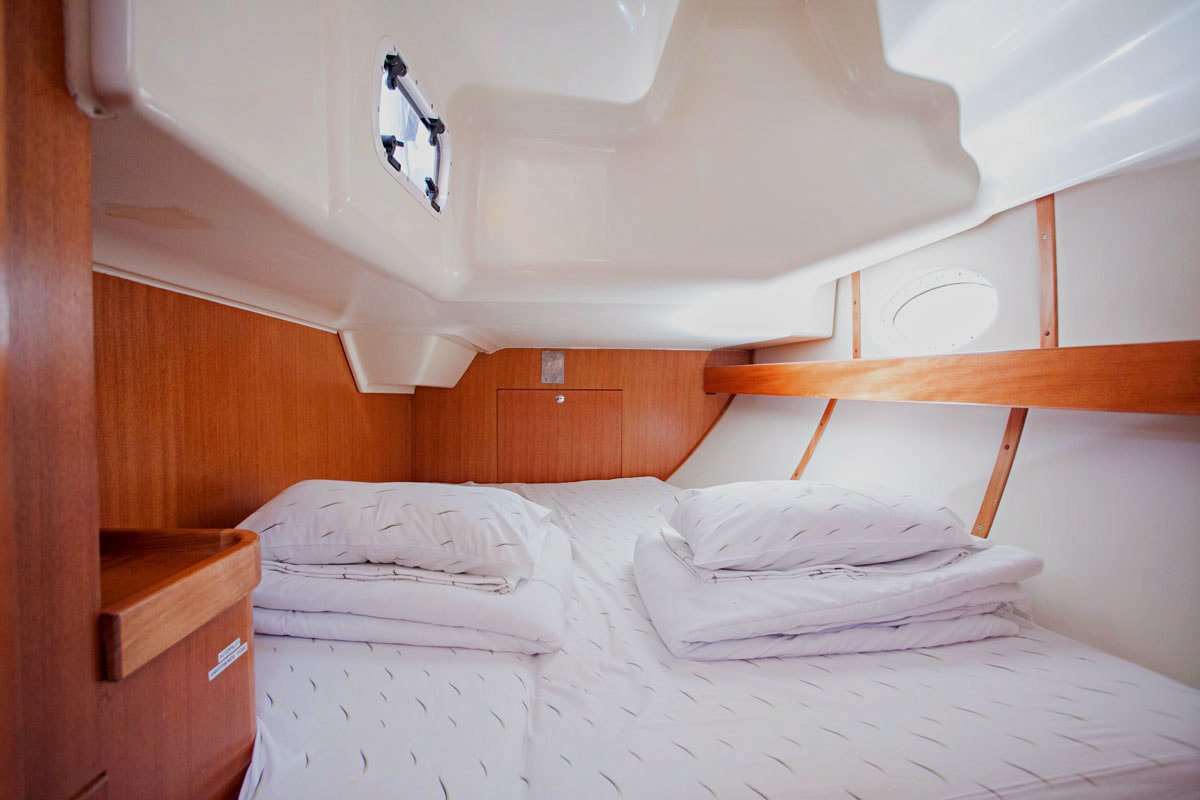 Embark on a one-way tour from Pula to Zadar
Take the advantage of one-way sailing trip from Pula to Zadar with no extra fees. With an alternative option of embarking in Rovinj and disembarking in Zadar, this itinerary provides extra route opportunities and the chance to discover some extra islands and beautiful destinations. You will get to sail through 3 Croatian regions in one week - Istria, Kvarner and Dalmatia.
7-day one way itinerary:
Day 1. Rovinj - Pula (or Brioni islands wildlife park)
Day 2. Pula - Unije island
Day 3. Unije - Mali Lošinj Town
Day 4. Mali lošinj - Island Rab
Day 5. Island Rab - Silba Island
Day 6. Silba - Dugi otok island (Saharun beach)
Day 7. Dugi otok - Zadar (Check-Out)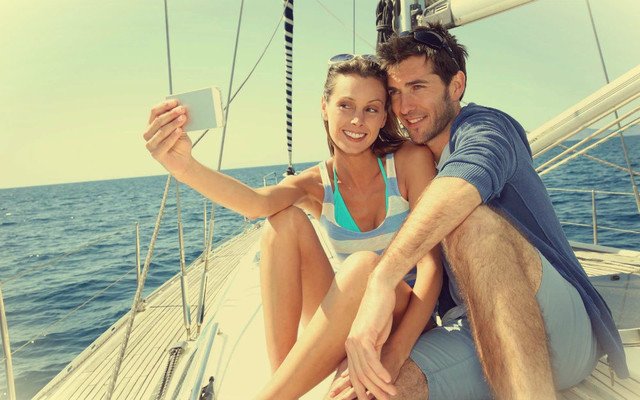 Fill the inquiry form below