Embark on private Croatia sailing trip and experience
Completely hassle-free skippered sailing holidays on a private yacht

Top sailing destinations and all the highlights along Adriatic coast

Pristine and rugged coastline, unspoiled vegetation and colorful wildlife

Offshore stunning scenery and quaint Mediterranean villages

Impressive architecture, pristine landscapes and azure blue secluded coves

The contrast between the vibrant towns and laid-back island villages

Delicious Istian and Dalmatian cuisine in secluded family-run restaurants

Entirely flexible itineraries on all our tours

Every day visit another island. Swim in natural emerald bays.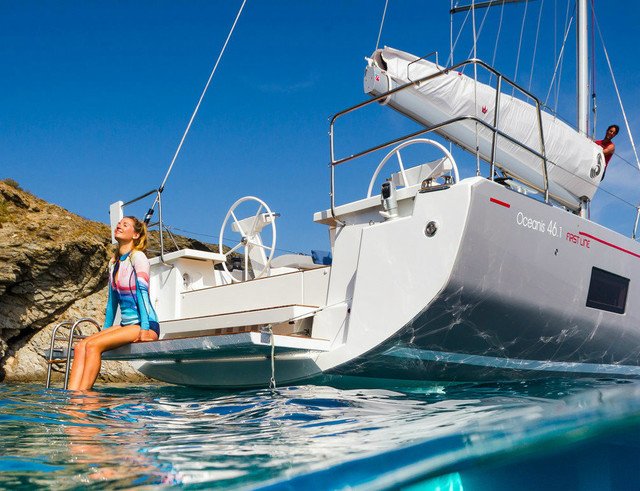 You haven't really been to Croatia, if you hadn't experienced this little European gem under the sails. Since this it is a seaside country, sailing around one of the sunniest coasts in Europe, is the ultimate alternative way of travelling around. Taking a short cruise to explore hundreds of untouched islands, is a holiday that you won't forget. Tailored yacht trip will reveal incredible maritime scenes and will leave you wanting to come back for more. This is the perfect Croatia sailing vacations for couples or a honeymoon holiday trip.
Croatia sailing trips 5-7 days
Elan Impression 384 comes with many Inclusions
proffesional and sociable skipper

end cleaning, gas and transit log

fuel for the yacht

dinghy with outboard engine

clean bed linen

cockpit cushions

local soujourn tax

1X skipper's dinner

deposit insurance for the yacht*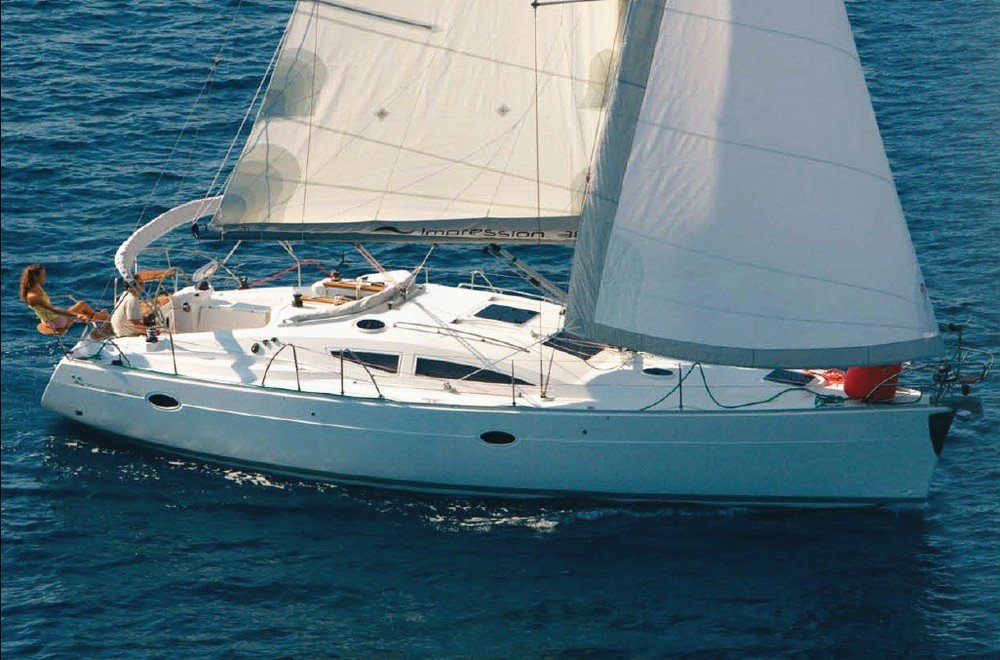 Open minded and professional skipper
Skipper usually comes with inventory of our yacht. Your itineraries are 100% flexible and can be at any time coordinated with your skipper.
Always opened to your suggestions, he/she can first-hand give you the best route tips. So you can simply decide what to do and what to visit during your tour.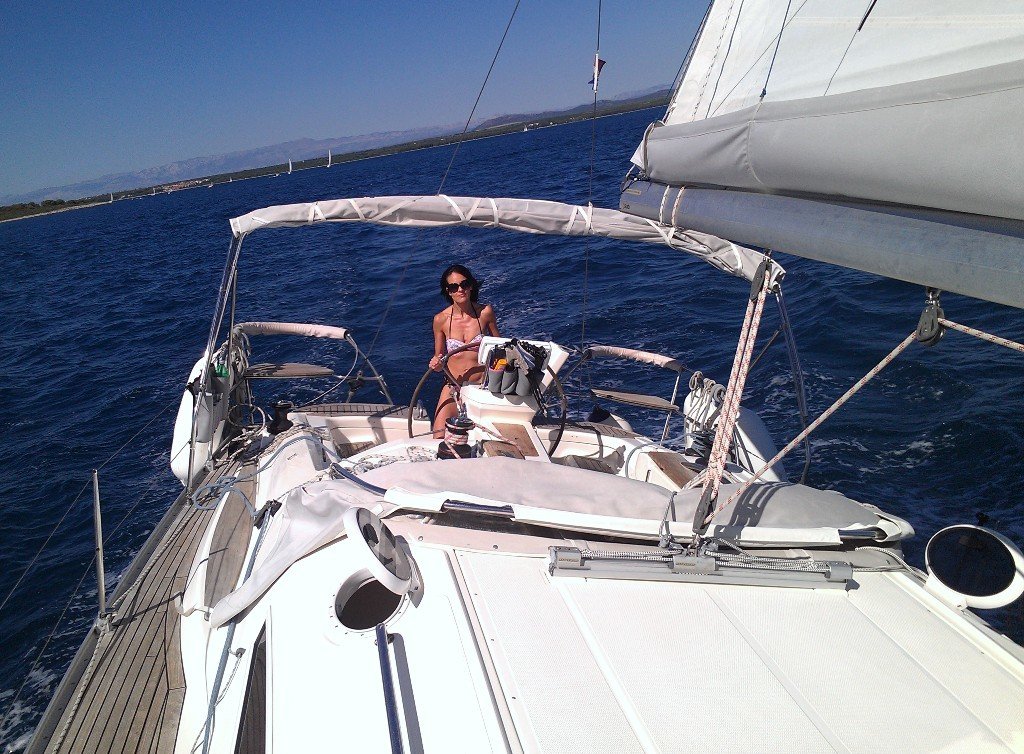 Plenty of space in the bright living room
The salon can easily acoomodate a small group of friends or a family with kids at the dinner table. The rooms are wide and bright and always set with fresh bed linen.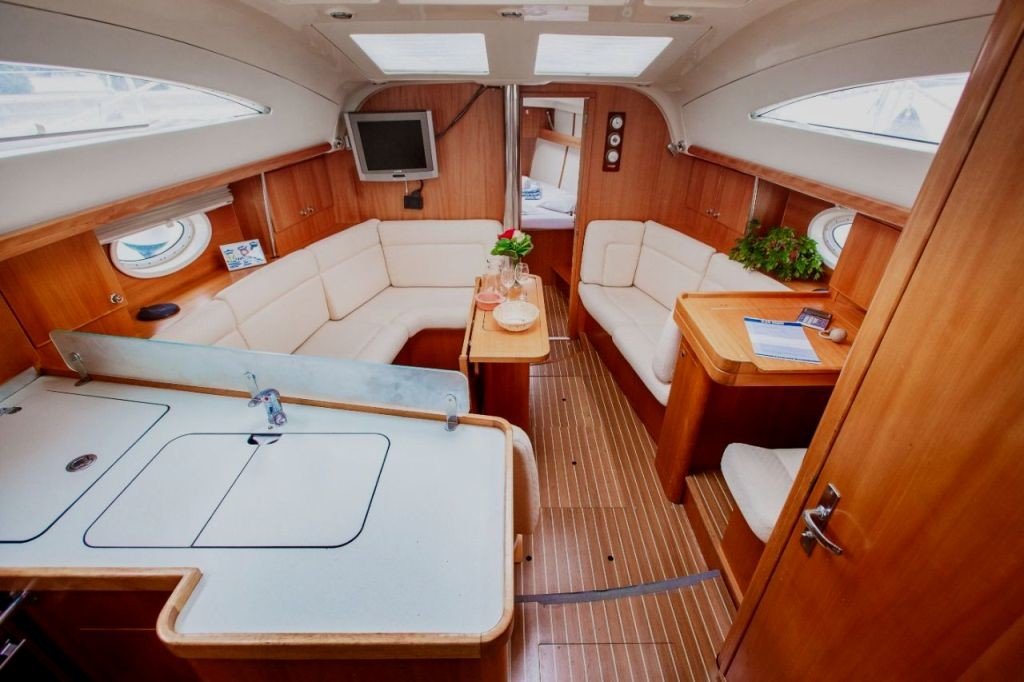 Cockpit folding table 
Cockpit can accomodate up to 6 persons behind the table. Although 4 is recommended for a better quality of living aboard.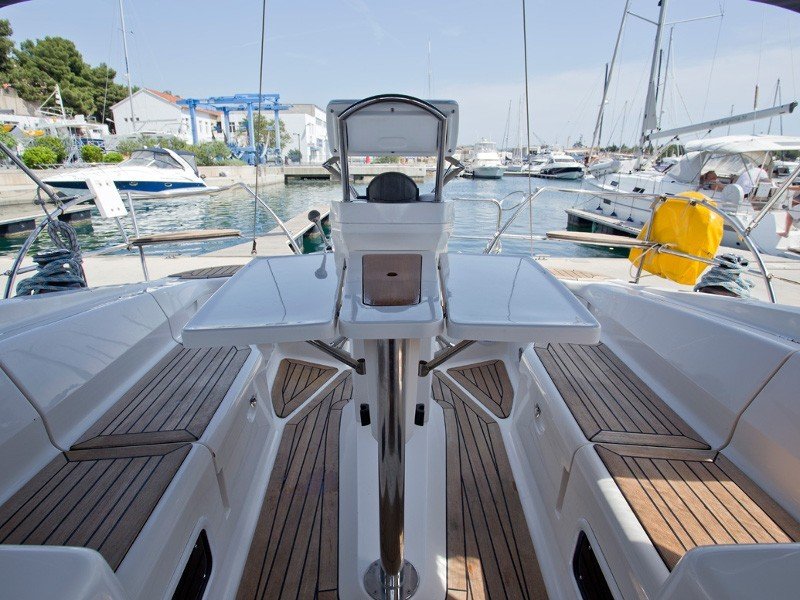 Elan 384 is a excellent choice for short sailing tour
Everything you need is already on the yacht:
fersh bed linen
sponges and kitchen towels
gas for cooking
freezer and refrigerator
cockpit cusions and pillows
dishes, kitchen ware, glasses
snorkeling gear (5€/piece )
swimming and bathing towels (5€/pair)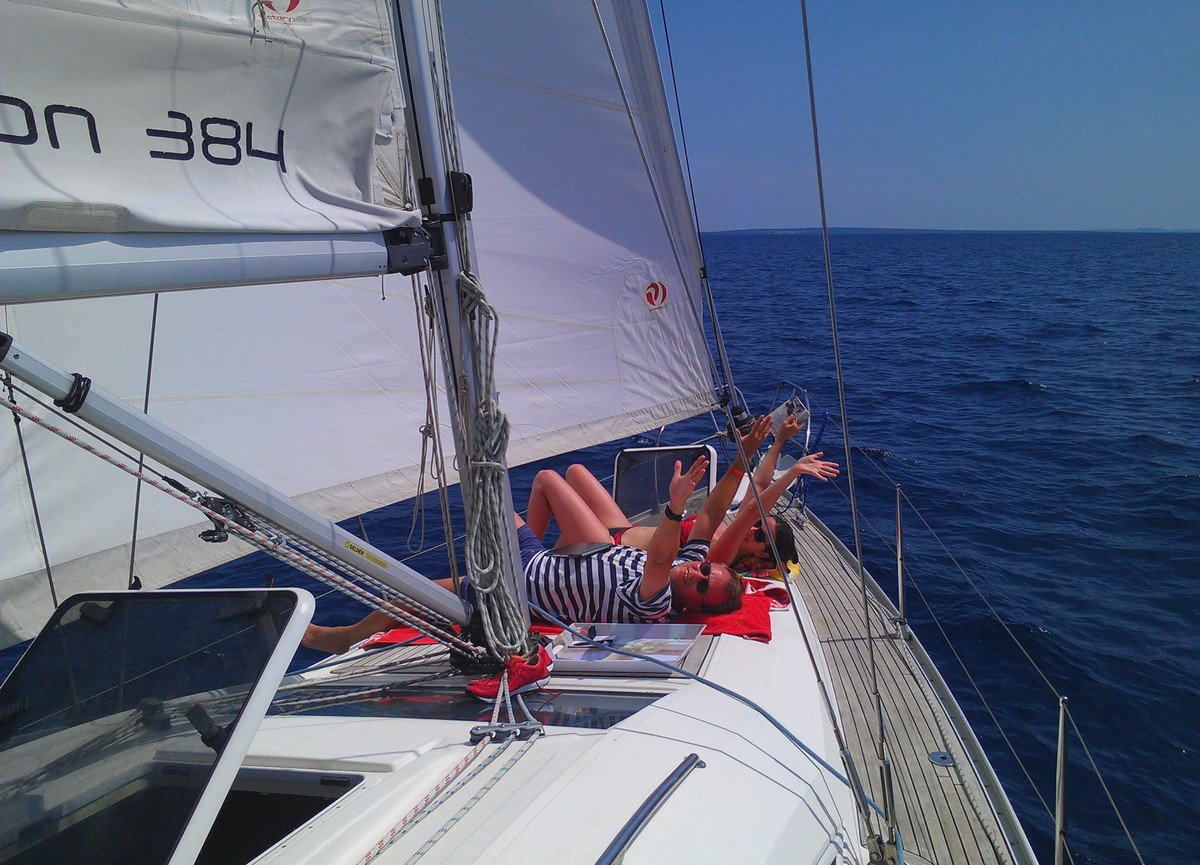 3 large double bedrooms with clean bed linen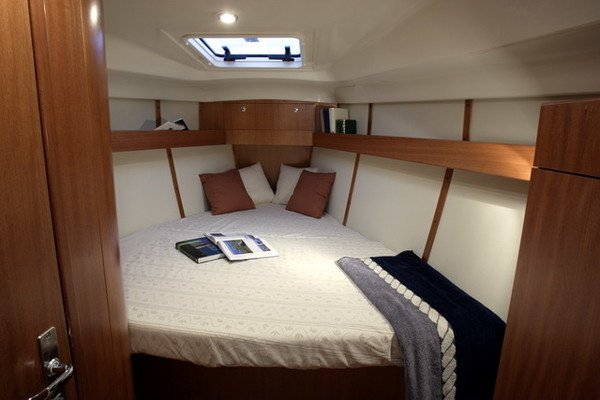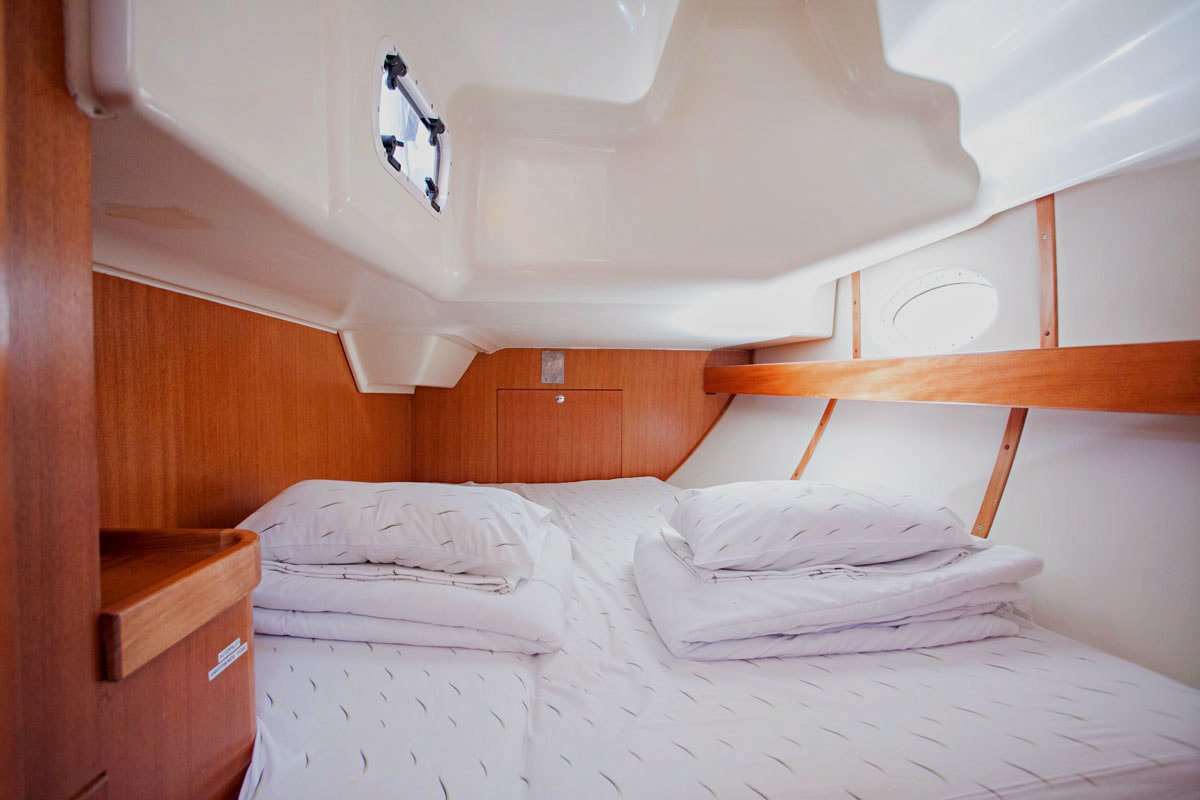 Croatia sailing trips from top Adriatic destinations
Zadar (marina Dalmacija Sukošan)
Our private sailing yacht Elan Impression 384 is docked in the Istrian pearl Rovinj. Embarkation can be also arranged from Zadar in marina Sukošan or in a beautiful marina Kremik near Split.
This custom-made 40-foot beauty can accommodate our guests in three spacious, doble-bed cabins. Croatia sailing tour on our private sailboat Elan impression 384 is perfect for couples, honeymoon vacation or a small family.
Yacht can has the capacity for six guests, but we recommend four. You will certainly want your space and privacy aboard. The bow cabin measuring 200x180 can easily accommodate 3 kids.
Your knowledgeable skipper will take care of your comfort aboard and give you some precious route tips. He will sail the boat to the most stunning places on Adriatic, that you dreamed of visiting. Renting a fully equipped Elan Impression 384 means, that you will get the most of the holidays for your budget.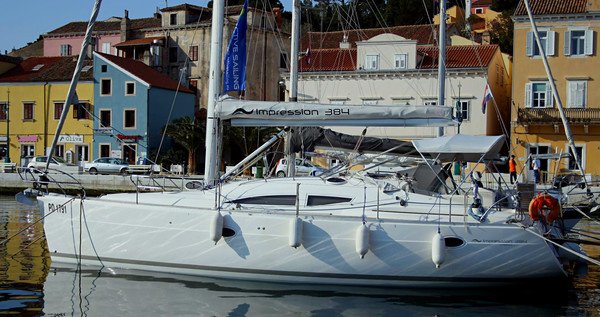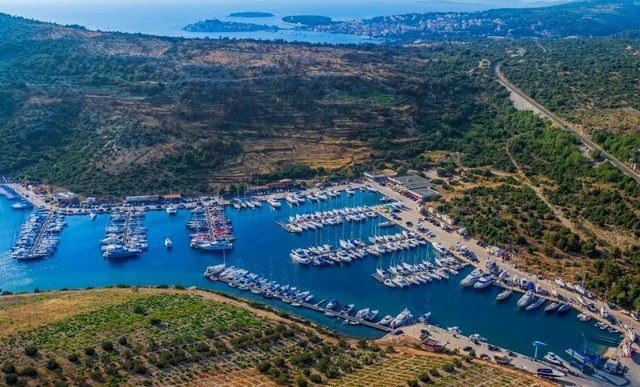 Take a one-way cruise from Pula or Zadar and visit even more islands
With an alternate option of embarking in marina Sukošan near Zadar, our route will lead us through the magical Kornati national park - one of the most vivid and amazing natural treasures in the Adriatic. Over 100 uninhabited small islands and reefs are a home to numerous animal species and unique flora. And the only way to visit this island chain is with a sailing yacht. You will get to visit colorful villages, vibrant coastal towns, swim in the pristine coves of distant islands, taste amazing local cuisine and enjoy in the most beautiful romantic sunsets.
What if group is larger then 6 persons and we want to take a trip from other destination?
No problem, we will find the perfect-sized yacht from any destination along Croatian coast. Just fill the inquiry form below and tell us you desires. Anything you want to know about sailing in Croatia, please read in FAQ
Obligatory extras for Elan 384 Impression:
food and drink for you and skipper

300€ of refundable deposit in case of damage on the boat from negligence of the guests

port and marina fees on the tour (from 50€ - 100€ marina overnight, app. 30€ a buoy)
Fill the inquiry form below