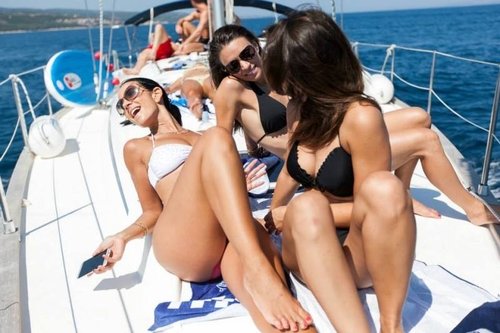 Croatia sailing packages for all generations
Are you searching for an amazing roundabout sailing in Split Croatia?
Well, that is easy - let us tailor your holiday and take you to the southern Dalmatian islands. Your tour stars from one of the marinas in Kaštela, Trogir or Split downtown. On a 7-day tour, you will discover attractive islands of Hvar, Brač, Vis and Korčula. Sailing from Split, gives you infinite vacation options
Weekly sailing vacations on a private luxury sailing boat will uncover the highlights of southern Adriatic. Every day, we will visit another island, another cove for swimming, taste amazing local food specialties and have all the fun in the world.
But if you want to customize your vacation, please inquire for tailored Croatia sailing packages here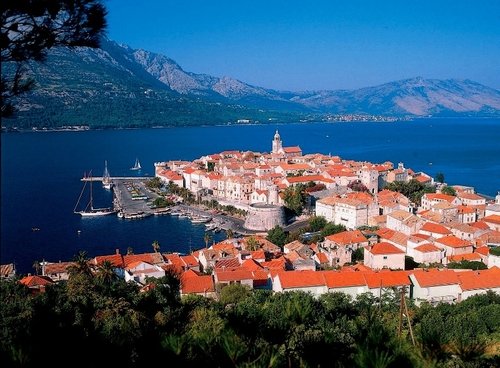 Sailing packages Croatia on a private sailing boat
What about our skippers?
Our proffessional skippers will take care of all the commodities on the route, so you can leave all your worries at home. Mainly they are local boys and girls, aware of Adriatic weather conditions and know Croatian waters anas the back of their pocket. They are friendly and social, so do not be afraid to ask them anything - they will be happy to give you some itinerery tips about the area you are sailing.
All you need is a little bit of adventurous spirit. You will also have a great opportunity and to learn how to sail. Sailing vacations in Croatia is something, you will always remember as a life-time adventure.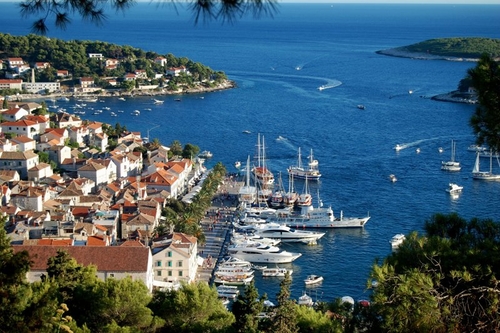 When you start sailing from Split, Hvar is just 3 hours away
When and where do we embark/disembark?
Sailboat holidays in Croatia are available during the whole season. Embarking/disembarking every Saturday in spring, summer and fall in the marinas Trogir, Kaštela, and Split.
8 - day Sailing from Split package on a private sailing yacht starting from 1600€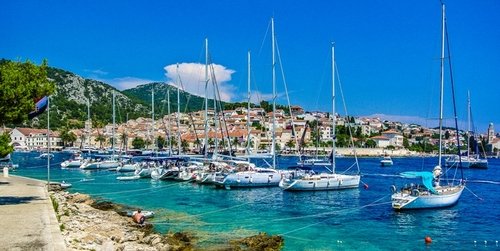 Sailing holidays in Split
What is included?
• fully equipped private sailing yacht (Mp3 player, Wi-Fi, dinghy, outboarder)
• professional and open-minded skipper
• 7 nights and 8 days of sailing and fun
• fuel for the boat
• adventure of a lifetime
• end cleaning, bed linen, gas, permit
• deposit insurance
• tourist tax 1.1€/person/day
Extras?
• deposit insurance 100€/person in case of any damages - completelly refundable
• port fees and national parks (average 50€/night for a 40 ft. boat), anchoring is free
• food and beverages for the crew and the skipper
• for app. 20€/person, we can arrange authentic dinner in Dalmatian tavern (Konoba).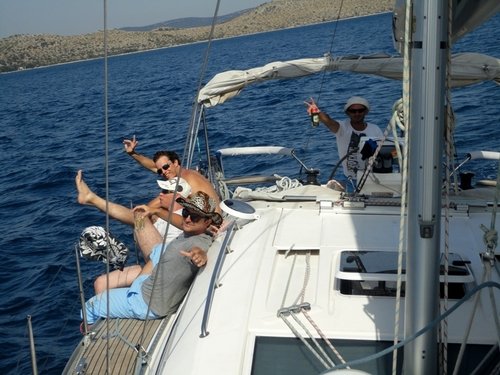 Sailing holidays in Croatia
Sailing holidays in Split - the hilights:
This amazing route will discover you some of the most beautiful south Dalmatian islands. Sailing in Split area is the perfect choice to visit islands Hvar, Vis or Korcula. You can enjoy your vacation on a private sailing yacht as a sense of perfection and a lifestyle you have always dreamed about. With a 100% guaranteed great time and smooth sailing.
Here you can find peace and quiet in some of the most beautiful isolated coves. You can simply enjoy in a romantic sunset with the glass of wine, surrounded by silence and clear waters of the southern Adriatic. Sailing to the famous Hvar is something you need to do on your Sailing holidays in Croatia.