3 basic factors you should consider before booking your trip: The Expectations, the Weather & the Budget
Private sailing trip is the ultimate cruising holiday in Croatia
Renting a yacht in Croatia for a relaxing 7-day sailing cruise in Croatia is the ultimate and the most authentic vacation you can imagine at the this country's infinite coast. The experience of renting your very own sailing yacht charter to explore idyllic Croatian islands is a holiday beyond any compare.
Just imagine a week-long sailing tour in a unique environment surrounded with beautiful Croatian islands, exploring hidden colourful villages and stone-walled citadels of historic towns, swimming in secluded bays and enjoying the culinary delights 3 feet from the sea. Well, that's what you can expect when you embark on a Sailing trip in Croatia.
Skippered or crewed charter in Croatia is definitively the best option for first-time sailors. This is the most genuine and hassle-free opportunity to experience the very best of the Croatian coast.
Navigating among the hundreds of tiny slands, can be a challenge even for experienced sailors. That is why I recommend that you hire a local skipper and discover Croatian hotspots in a relaxing Mediterranean style. Skippers in Croatia are mostly communicative, fluent in English, fun to be around, flexible and sociable guys (and girls) that know the area you are about to sail.
Select the sailing season that suit your travel style and budget
Croatia Sailing holidays in July or August guarantee the best of the sailing experience for everyone searching for a relaxing, laid-back cruising adventure. If you own a ICC boating license, you can hire your very own bareboat charter in Croatia and set sail in the shoulder season when rental prices are lower, but the weather can get moody. If you plan to sail with kids, I highly recommend that you book your trip in summer months and hire Croatian skipper. But first adjust your basic expectations and set the budget. This is always an important factor. Please also find some tips for an amazing sailing holiday and how much for a sailing holiday in Croatia.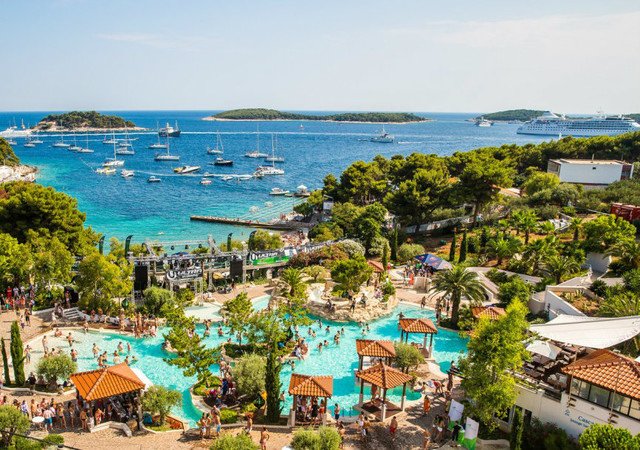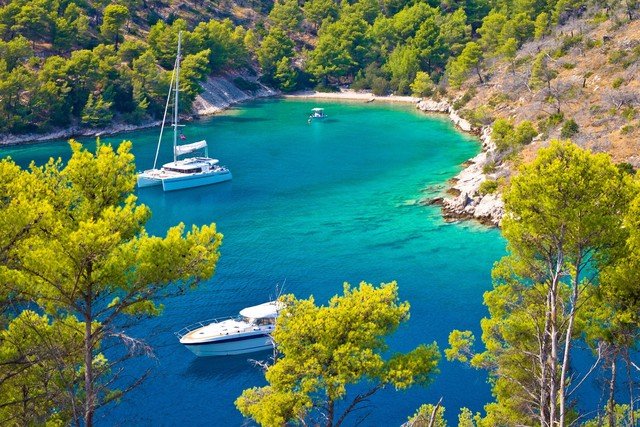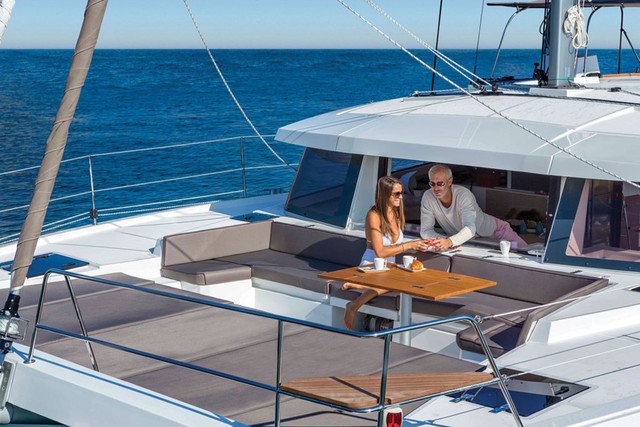 How much does it cost to rent a sailboat in Croatia?
Croatia is still considered to be one among affordable sailing destinations in Europe. Considering the overall cost, yacht holiday in Croatia is comparable to a one-week stay in a 4-star hotel. However, the experience of living on board, hopping from one island to another, anchoring in secluded bays, and making your own itinerary is a holiday beyond any compare.
Croatia yacht rental prices are considerably cheaper during the off season in April or May. Then you can charter a 40-foot bareboat in Croatia for about 1.000€ weekly. In peak season months July and August same sailboat can go up to 3.000€. In September and June you can expect the prices between 2.000 and 2.500€.
How much for sailing holidays in Croatia?
Renting a sailboat in Croatia will cost you between 2.500 and 3.500€ per week. That is a high season price for a newer 3-cabin sailing yacht. For a newer 40-foot catamaran around 6.000€.
What are the extras for crewed yacht charters in Croatia?
skipper from 150€-200€ per day
local tourist tax and permit 1.35€/day/person
fuel for catamaran approx. 250€ per week
ports an marina fees average 100€ per night
deposit for yacht between 1.500 and 3.000 Euros
various water toys (optional) 100€ per week
Yacht prices in June or September are app. 25% lower. Add extra 25 - -50% for a premium line yacht. For exact pricing please send your inquiry to a reliable Croatia sailboat rental agency.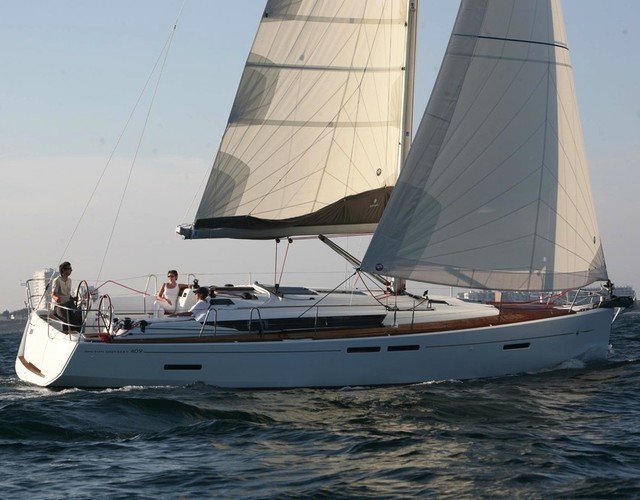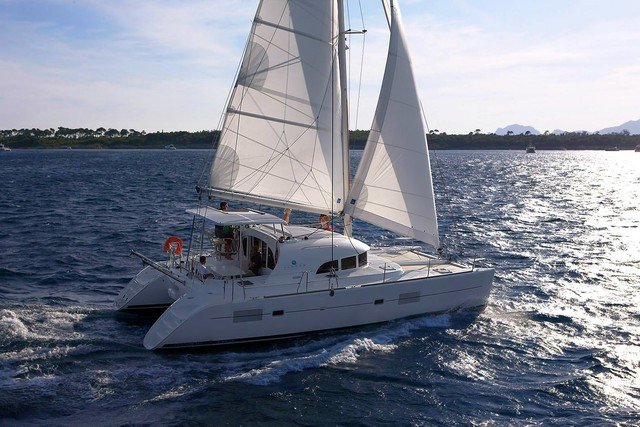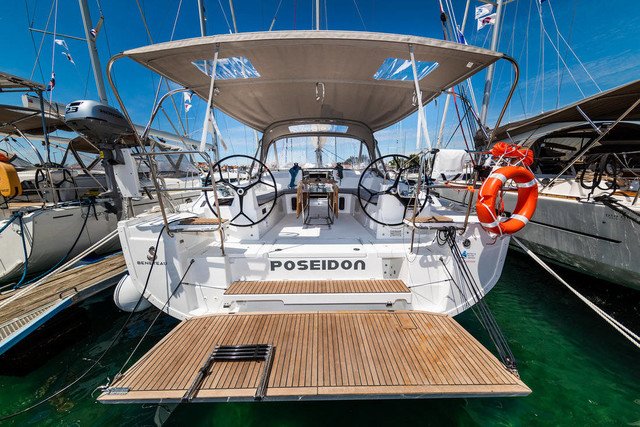 Best time to sail Croatia is in summer months between June & September
Croatia weather is pretty much the same as everywhere else in the east Mediterranean (Italy, Greece). The forecast for the region you are about to visit plays the main role when you are considering of setting the date of your odyssey. If you prefer swimming, water activities, warm seas and buzzing island atmosphere, take your trip in summer months.
The temperatures on Adriatic also vary from north to south. In northern parts (Istria, Kvarner) it can be extremely hot during summer months with light winds and average 2-3 strong storms per month. More to the south, a passing summer storm is less likely. Plus, there is always constant moderate wind blowing in Dalamatia through July and August.
As the air gets warmer throug the Spring, so does the sea temperature. Anchoring your sailboat in a nice cove is a perfect opportunity to take a dive. In the beginning of June - just go for it.
Weather at the Croatian coast in June and September is simply delightful
If you are sensitive to heat, then you should consider taking your trip in April, May, September or October. Air temperature during the daytime in April and May can easily reach over 25o (77F). However, the sea temperature is still a bit cold - between 15-20o (70F).
The peak season stretches between the middle of June toward the end of September. Mercury is at consistent 30o (87F), often peaking well into the 40o (104F). Pushing towards Autumn the air temperature drops to the mild 25-30 (77-86F). The sea can hold pleasant 20o until October.
Adriatic weather can be quite tricky though. Mostly due to the closeness of mountain barriers, a light summer NW "Maestral" breeze from the seas, can easily turn into near gale force "Bora" winds (NE) blowing from mainland. There is always weather warning issued beforehand, so that you can find a safe shelter in time. Here's the tip how to make the ultimate sailing packing list.
Convert degrees Celsius to Fahrenheit with this simple formula: Fahrenheit = [°C] × 9 / 5 + 32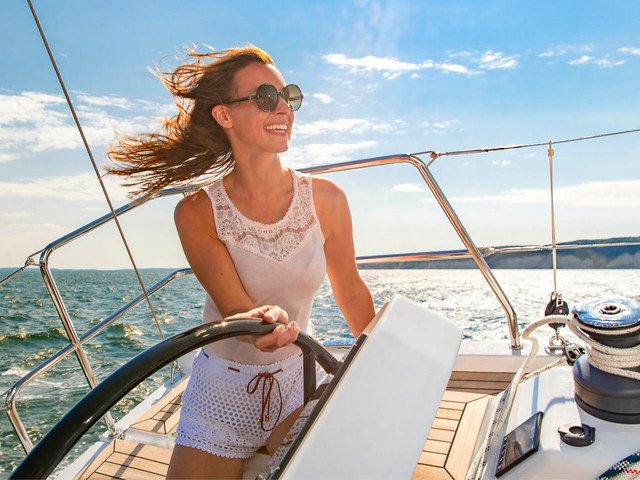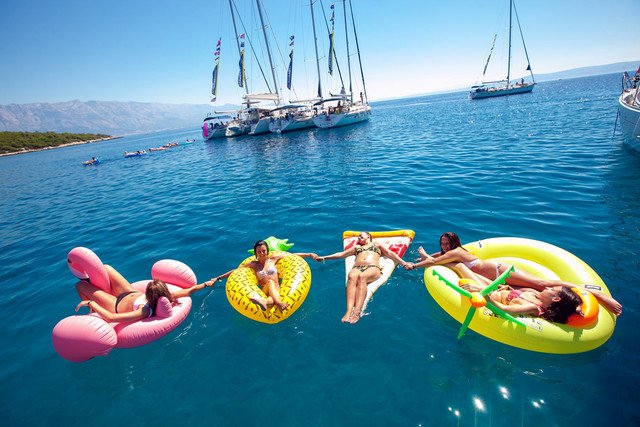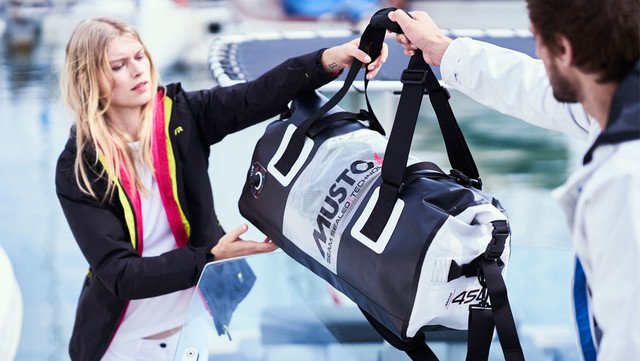 What is the best time to sail in Croatia?
Basically high summer in Croatia might be busy, but the weather is simply glorious. You can expect the best of a Croatia yacht charter experince if your book your sailing trip in July or August. The streets might be crowded, traffic heavy, but you will forget all that as quickly as you set sail and feel the warm summer breeze.
Although it might get hot, during the day, there is always enough wind to cool you down. Despite the fact that it might get bit crowded in marinas and restaurants, you can always find a quiet place to anchor.
Considering all the factors, renting a yacht in Croatia in June is a top choice. That is when you can expect a relaxing and laid back holiday. September is every skipper's delight, with bit stronger winds and lower air temperatures, but if you are a day sailor looking for a relaxed yacht holiday in Croatia with no stress and easy sailing, take your trip in June, July or August.
Pros and cons for Sailing Croatia in June
| | |
| --- | --- |
| + LONGER DAYS | - SLIGHTLY COLDER SEA |
| + LESS CROWDS IN THE 1st. HALF | - MORE CROWD IN THE 2nd. HALF |
| + LOWER PRICES IN THE 1st. HALF | - HIGHER PRICES IN THE 2nd. HALF |
| + SETTELED WEATHER | - WARMER NIGHTS IN THE 2nd. HALF |
| + CALMER SEA AND LESS WAVES | - MORE HUMIDITY IN THE 2nd. HALF |
| + MODERATE WINDS | - MORE TEMPERATURE ETREMES |
| + MORE MOORING OPTIONS | |
| + CONSTANT AIR TEMPERATURE | |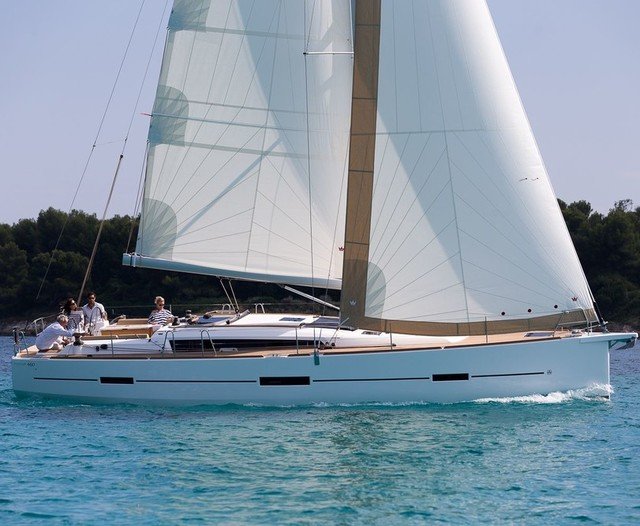 Pros and cons for Sailing Croatia in September
| | |
| --- | --- |
| + WARMER SEA | - SHORTER DAYS |
| + LOWER PRICES | - STRONGER WINDS ( not for beginners) |
| + LESS HUMIDITY | - A BIT MOODY WEATHER |
| + MORE MOORING OPTIONS | - COOLER WINDS (Bora) |
| + LESS TEMPERATURE EXTREMES | - MORE CHANCE FOR RAIN |
| + LESS CROWDED RESTAURANTS | |
Now you are ready to set sail and hire one of these beautiful sailboats and catamarans in Croatia