The benefits of private catamaran cruises
take the advantage of comfort, privacy and commodity aboard multi-hulls

on a crewed catamaran trip you always gain extra time to explore and relax

catamarans ensure more space and places to move on deck

sail as a local with our knowledgeable

Croatian skipper

get first-hand tips from skipper and discover the highlights of Adriatic

swim, snorkel and sunbathe in your private cove that only catamaran can reach

enjoy in local food specialities and romantic sunsets only 5 feet from the sea
Highlights on our catamarans - The trampoline and cushioned sundeck for relaxation
This is where the fun starts. Our cats have plenty of space at the bow where you can find your place under the warm Mediterraneean sun.
Sunbathe, chill or party while your skipper sails the boat. Safety trampoline net is the perfect playground for all who feel young at heart.
You can easily relax and have take your favorite drink with your friends on comfortable cushioned seats.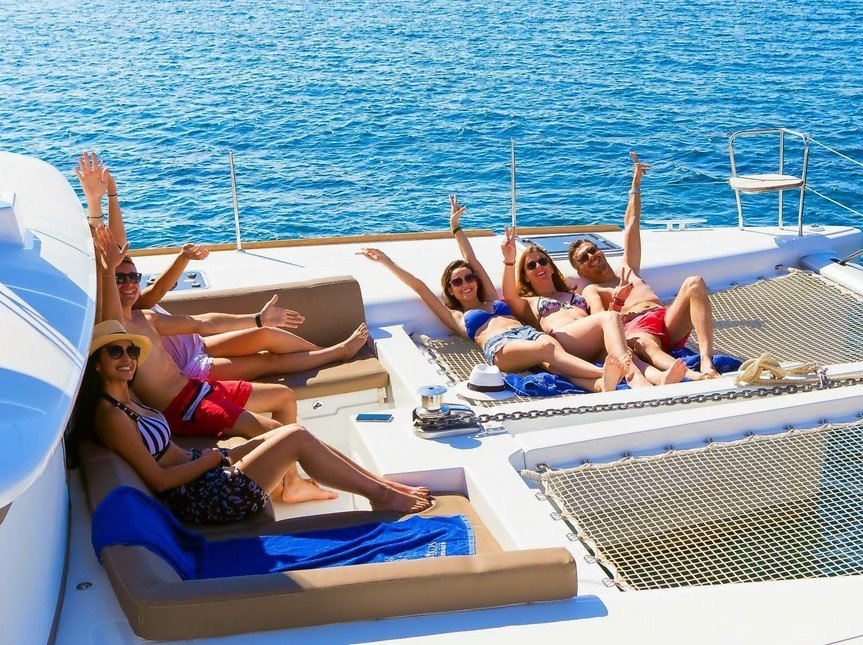 The cockpit - large dinner table and place to socialise
Wide and spacious cockpit will provide more comfort that you need. Cockpit table can easily accommodate up to 10 guests at breakfast or lunch.
Your kids will gladly use this large area as their own personal playground. This is why we also recommend Croatia Catamaran holidays for families with children. On our catamarans you automatically gain more space and options to play.
The bedrooms
Large double bed bedrooms with separate toilets and private bathroom will you give the impression that you are in a large apartment or a hotel room. A glance at sea when you wake up in the morning is priceless.
You are welcome to settle into 4 double large and bright bedrooms. Skipper and hostess can accommodate themselves into two single bedroom compatments on the bow.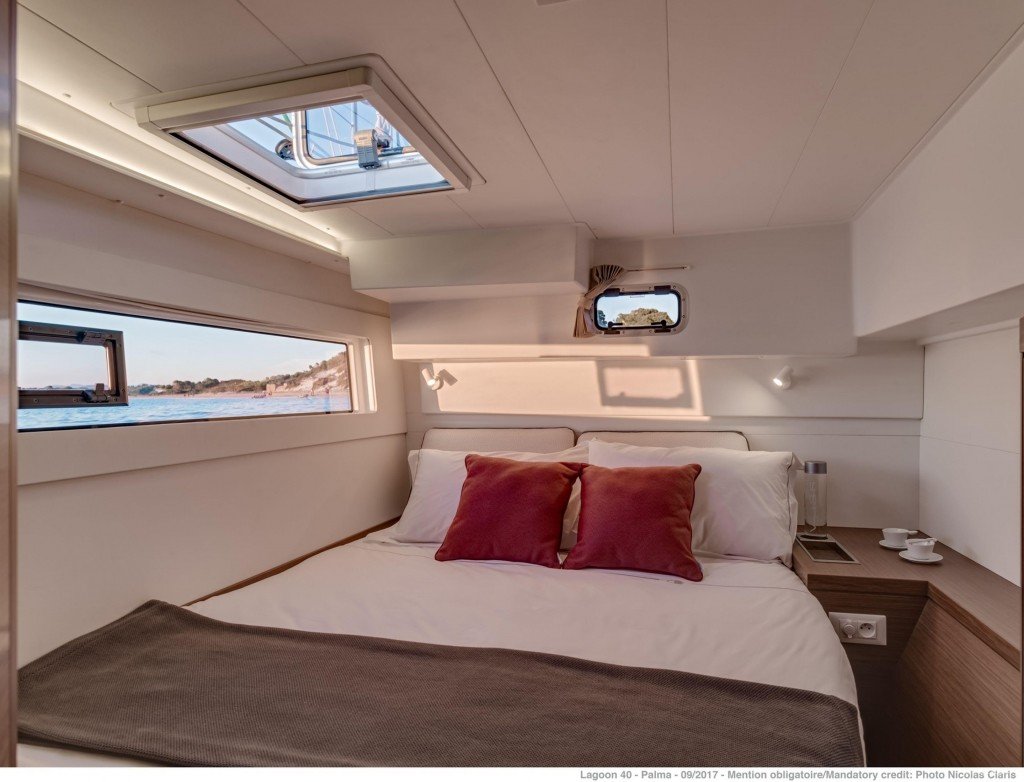 The Flybridge and spacious cockpit for socialising
The stern on catamaran is brilliantly designed for an easy approach ashore or a fast dip in the water. You can use the large rear steps as a sundeck or a swimming platform. It icomes in handy when you go swimming or snorkelling.
You can find some extra space on catamaran's flybridge, where you can bask in the sun or just relax and socialise.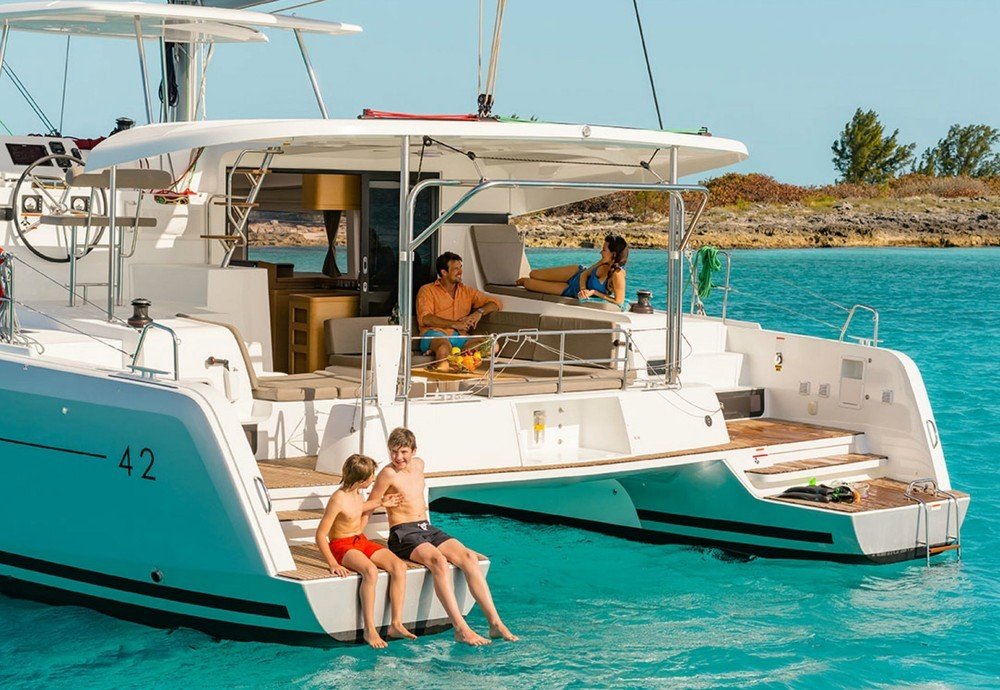 Discover Croatian coast on our comfortable catamarans
Private Catamaran Cruise FAQs
Fill the inquiry form below