Discover the beauties of Istrian peninsula and sail through the impressive Kvarner islands on a week-long yacht trip from Pula. Feel the genuine heartbeat of Croatia on a remarkable adventure across unspoiled northern Adriatic. A unique flora and fauna, the fragrant landscapes and intact nature will leave you breathless.
Most of the region was a part of Italy until 1947. It is no coincidence that Istria is called "Croatian Tuscany" since these landscapes very much resemble to Tuscany's valleys and vineyards. The world-famous Istrian Cuisine guarantees extraordinary culinary wonders which are an amazing mixture of Italian flavour with Mediterranean twist.
You will have the excellent chance to witness monumental Venetian architecture, walk the narrow stony streets of secluded villages and bear witness to pristine nature of Brioni and Kamenjak wildlife parks. A 7-day relaxing sailing cruise is the most unique way to explore this little gem and find tranquillity and serenity in the embrace of secluded islands surrounded with emerald coves.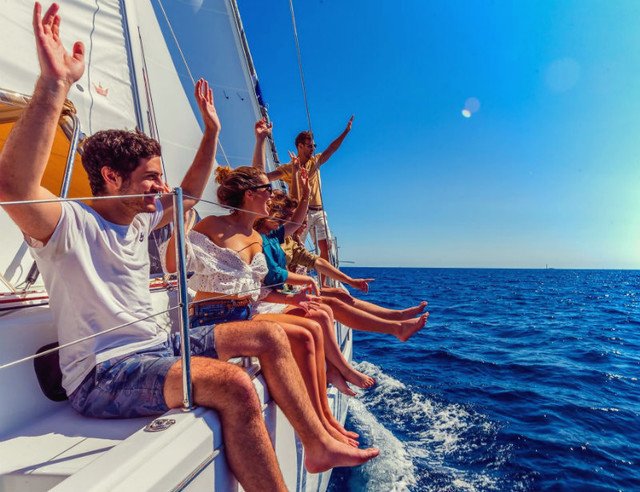 8 Things To Experience On Pula Sailing Tour
discover enchanting island Unije in pristine Kvarner gulf

taste famous Istrian Malvazija wine and top truffle dishes

visit charming village Lubenice on Cres for spectacular views

witness the romantic sunsets in town Rovinj and Vrsar village

spend an evening exploring the picturesque town Mali Lošinj

dive or snorkel in turquoise waters of the islands Ilovik or Silba

anchor in a secluded cove to admire shooting stars on star-lit skies

try various home-made pasta with fresh Kvarner prawns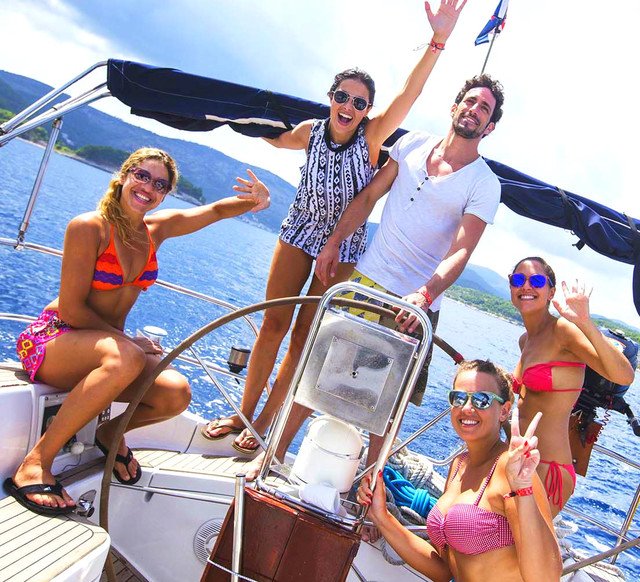 Croatia sailing itinerary Pula
DAY 1
Upon arriving to base marina, you will probably have some extra time to spend, before your tour begins. You might want to explore the ancient Pula downtown, well know of Roman arena from the 1.st century or use this time for shopping to fill the boat lockers. Maybe have a snack in one of the Pula restaurants before your departure.
Your skipper will be waiting at the marina pier at 15:00. He will help you accommodate aboard and hold a short briefing with some basic safety directions, before setting the sails. Early afternoon cruise along the western Istrian peninsula is perfect for getting acquainted with the gentle Adriatic waves.
A great chance, to swim or snorkel in a natural surrounding will be our stop at the cape Kamenjak. Only the brave ones can dive from alluring cliffs into the crystal-clear sea. A refreshing cocktail in a »safari bar« nearby is a must. First evening will be perfect to enjoy in a nice glass of Istrian Malvazija wine and try famous truffle dishes.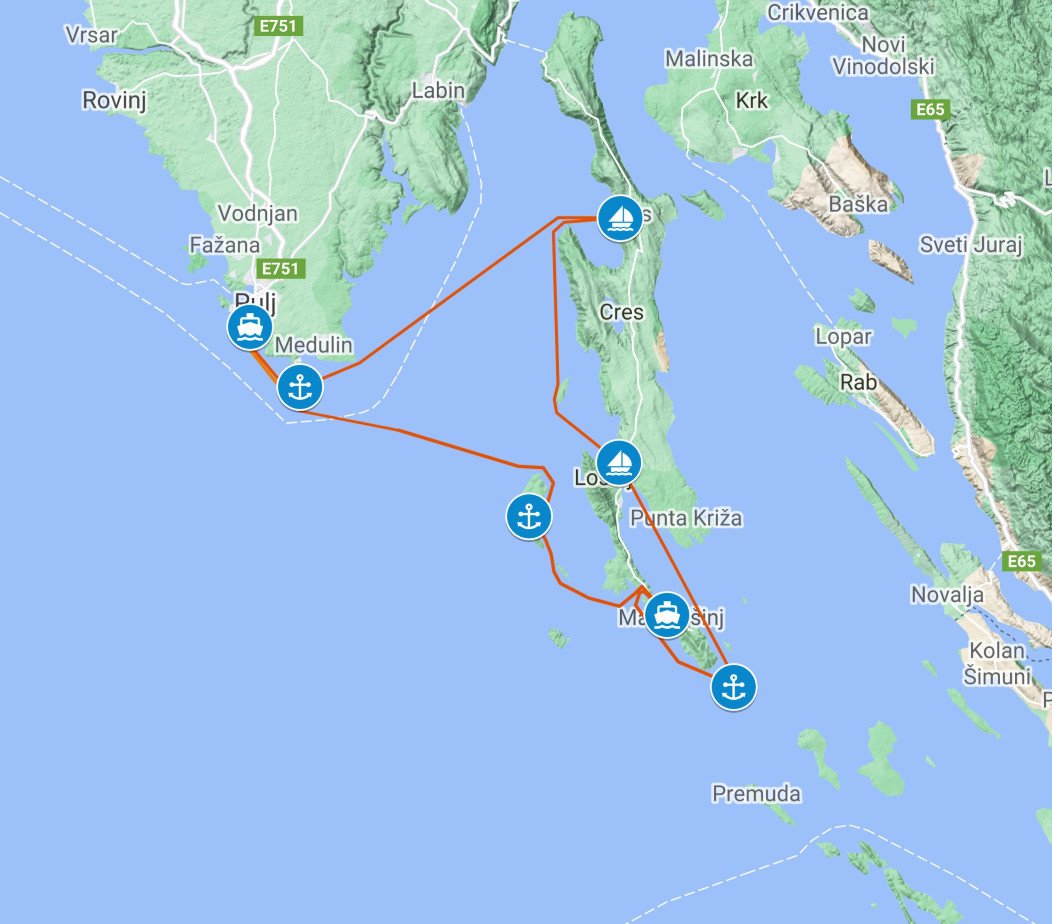 Day 2
Sunday (Cres - overnight)
Leaving Istria behind, we will be crossing Kvarner channel, which curves into the mainland all the way to the port of Rijeka. There are swarms of dolphins in the channel, and if you are lucky, you can spot some.
Early in the afternoon we'll reach the largest island in Croatia, Cres. Of course you will have planty of time to take a swim in one of its many secluded coves before we dock in the heart of this colorful town.
Overnight in a picturesque Cres town port, where vibrant ancient streets meet modern architecture. Here, you will have the chance to discover the nightlife and visit one of the many seaside restaurants and bars. Island lamb »under the bell« is one of the traditional culinary highlights and a must-try. Don't forget to buy the famous island's olive oil and fragrant lavender products.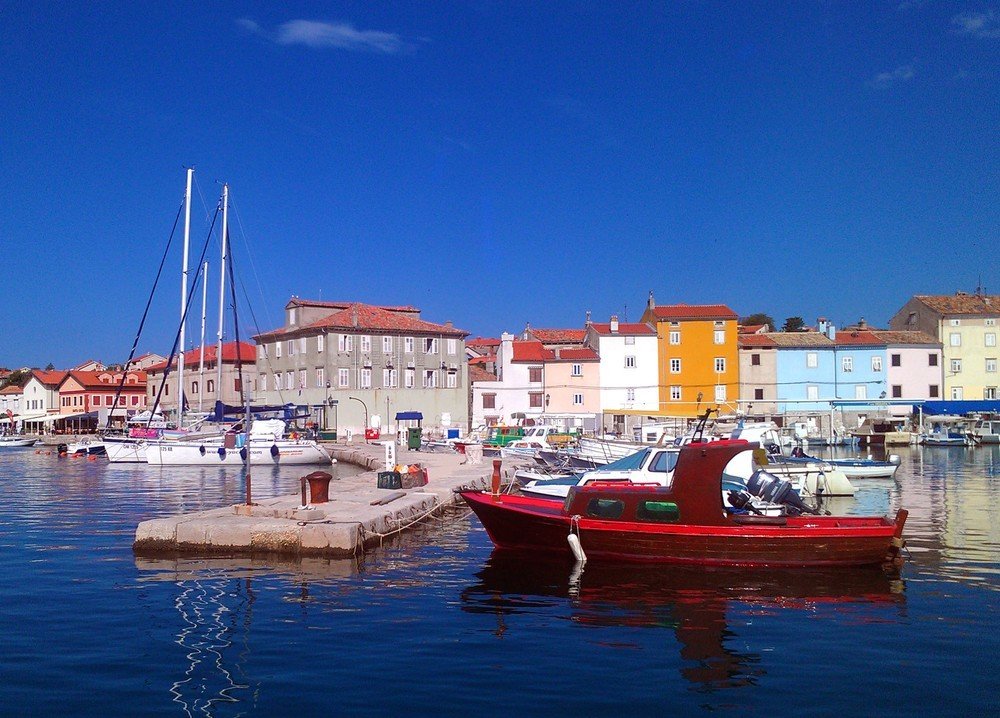 Day 3
Monday (Osor - ovenight)
After the morning coffee in the town square, we'll set sails to the south of the island Cres, then take a break to swim in a turquoise water on an isolated island along our route. Here you can actually see that isolated Kvarner islands really have one of the cleanest seas in the planet.

Overnight in the ancient village Osor, founded by Greeks millenniums ago. Couple of centuries back in history, a large seaborne trade post with 20.000 residents, today a small town on the shore banks of a narrow channel between the island Lošinj and Cres.
The bridge connecting the islands opens only twice a day for the passing yachts and it is a sight to see. You can dine in one of the local taverns and try freshly caught fish, prepared on a traditional grill. Later take a walk along the historic route of this city-museum.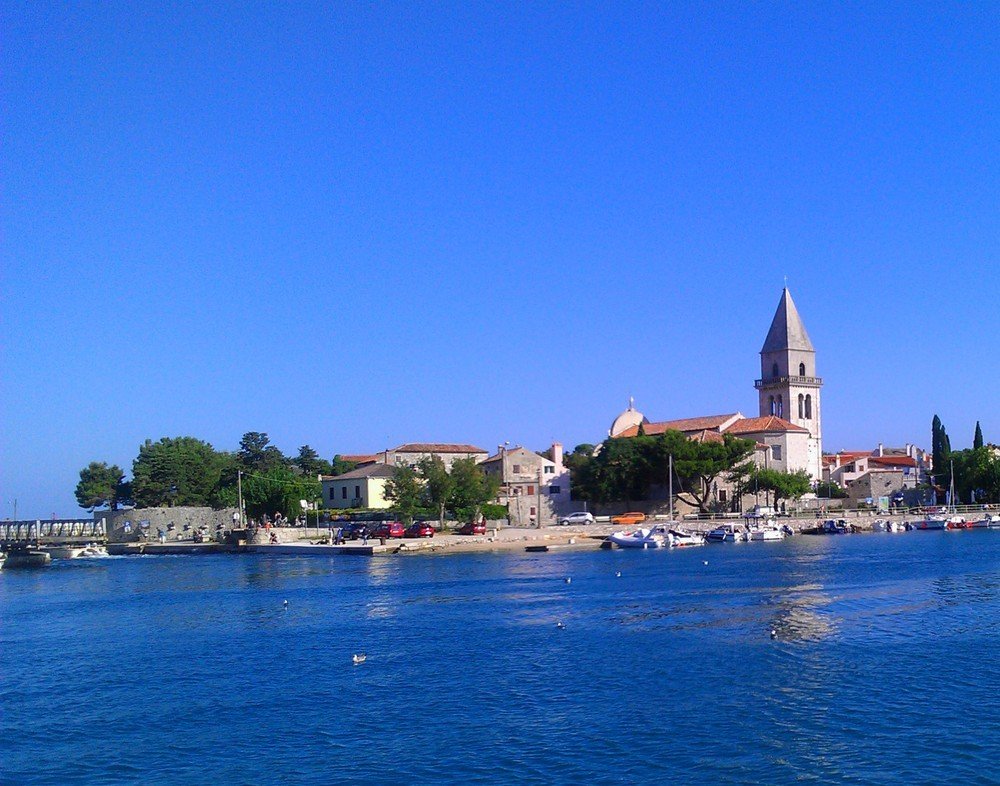 Day 4
Tuesday (Ilovik - overnight)
In the morning you can ascend on a ridge, elevating over the town to catch the early sunrise. Sailing along the aromatic green forests of Lošinj island, we will soon reach the "island of flowers" Ilovik.
With only 300 inhabitants this tiny island attracts mostly nautical guests. The main reason is its position. Almost forgotten island is the juncture of main course routes between Kvarner and Dalmatia. It is a charming fishing village with typical island heartbeat, small-run local restaurants, lovely sandy beaches and amazing flora.
It is a special place to explore and mingle with the sailors from all over the world. This little isle will leave you the impression of how unique a private sailing tour really is. Don't forget to try the amazing food in a restaurant by the sea and enjoy the culinary wonders from Kvarner.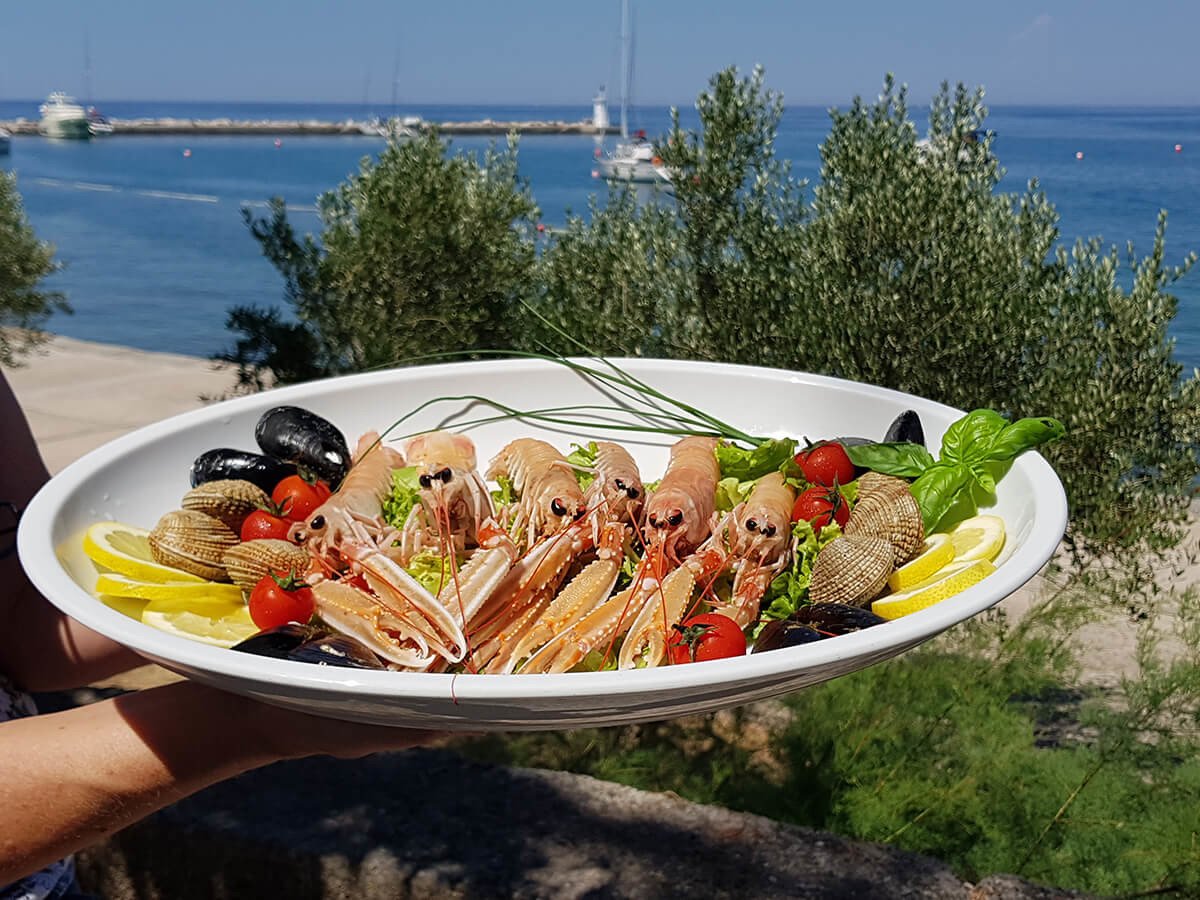 Day 5
Wednesday (Island Lošinj - overnight)
To buy some warm, home baked bread in Ilovik would be a good choice. The morning route will take us to the scenic sandy beaches of the island Susak, formed by an ancient river with accumulation of the sand from mainland and is geologically entirely covered in sandstone. Jump in the clear water and maybe take a refreshment in a local bar.

We overnight in Mali Lošinj, the largest town of all the Kvarner islands. Here you can take a stroll between the colorful painted house fronts and have one of the best ice creams in the area. Live music playing on the vivid streets is almost traditional in this town. And your best chance to have a taste of the island nightlife within your sailing week. Lošinj is besides the popular Hvar, one of the sunniest places in Europe. Don't forget to check out well-stocked fish market in the morning and have a coffee on the vivid town square.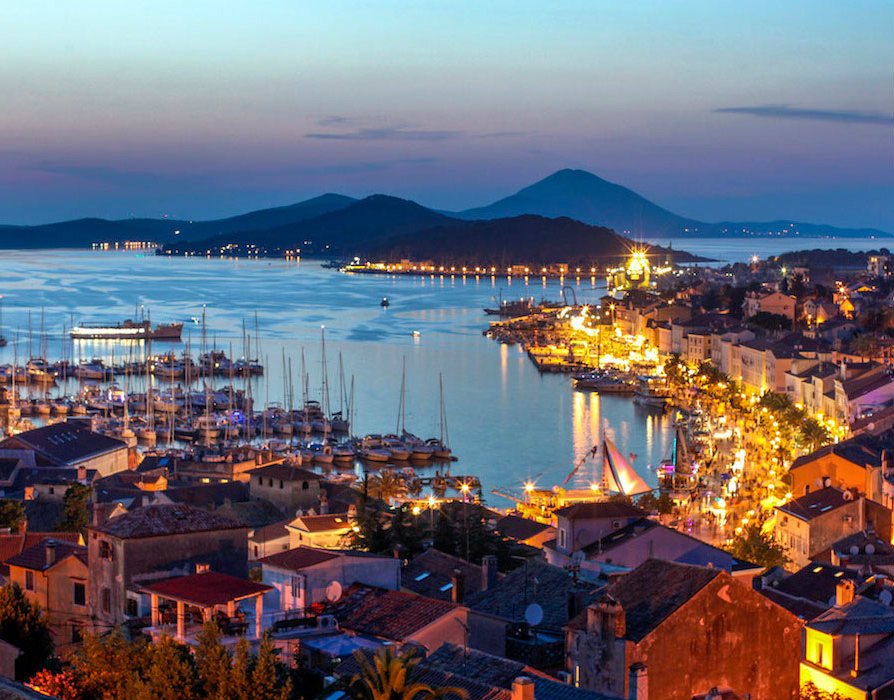 Day 6
Thursday (Unije - overnight)
As you approach Unije island, you will soon meet the scent of rosemary and lavender. Emerald crystalline waters surrounding this place are inviting enough to snorkel or swim in a well-protected bay "Maracol". Before evening, you stretch your legs and hike to spectacular cliffs, carvd through the millions of years by forces of the sea.
This remote colorful village with charming narrow streets and is simply a must-visit on your Pula sailing trip and discover how Mediterranean once was.
Community of 150 settlers, mostly fishermen and farmers, is nowadays leading typical laid-back island life. Fell free to have a beer or an ice cream in a local tavern, and feel the heartbeat of Croatian islands.
With its white stone houses and blue window shutters, Unije makes an impressive site. One of the most irresistible places to visit and enjoy in a quiet picturesque setting of densely forested surrounding hills.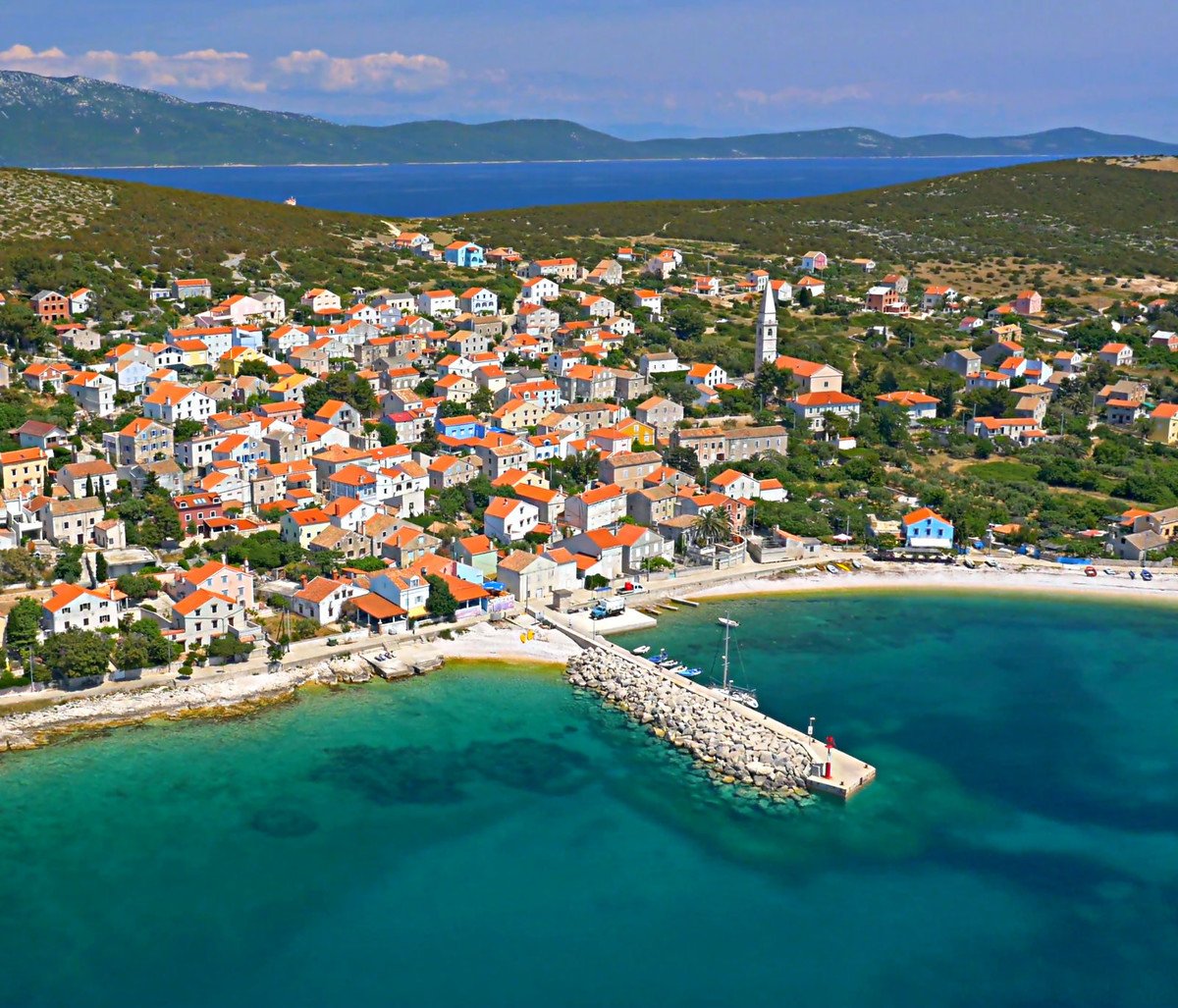 Day 7
Friday (Pula - overnight)
Our last day aboard we'll sail up north to our home port and have one last chance for a quick swim in one of the many bays at the south peak of Istrian peninsula.
We'll dock late afternoon in the base marina.
If you didn't get the chance to visit Pula you should check the vivid city streets and the 1.st century Roman amphitheater. A great opportunity to taste the nightlife of this historic capital of Istria.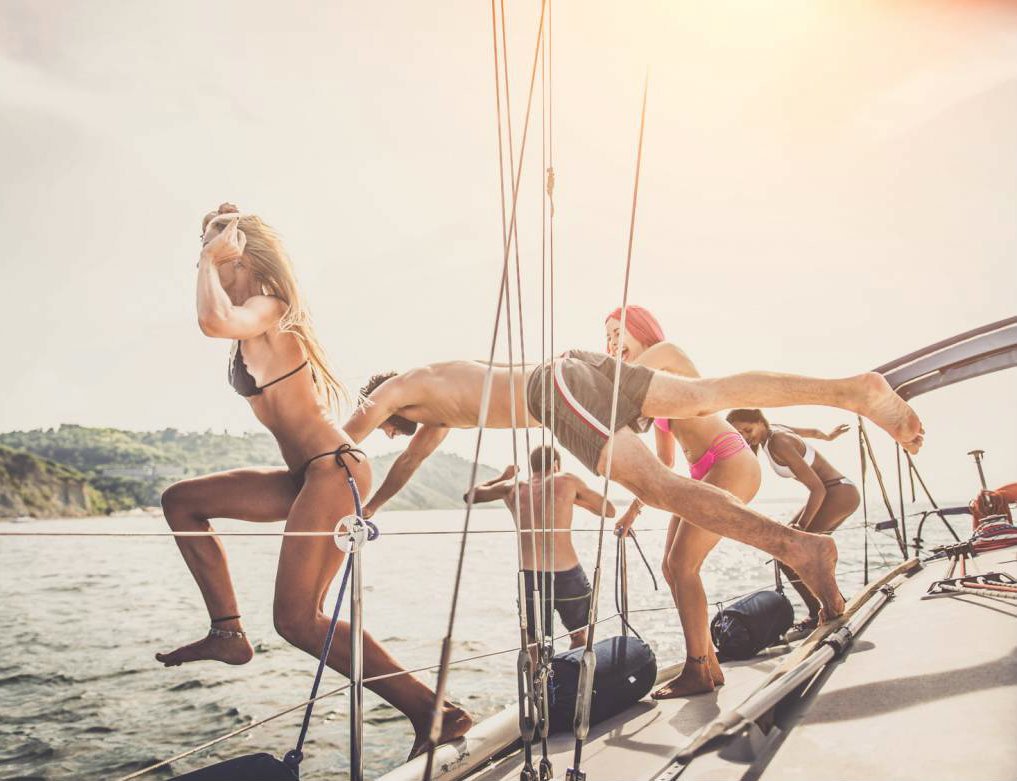 Day 8
Saturday (Farewell)
Sadly, we have to say goodbye and hope to see you next year for another amazing adventure from another beautiful destination at the croatian coast.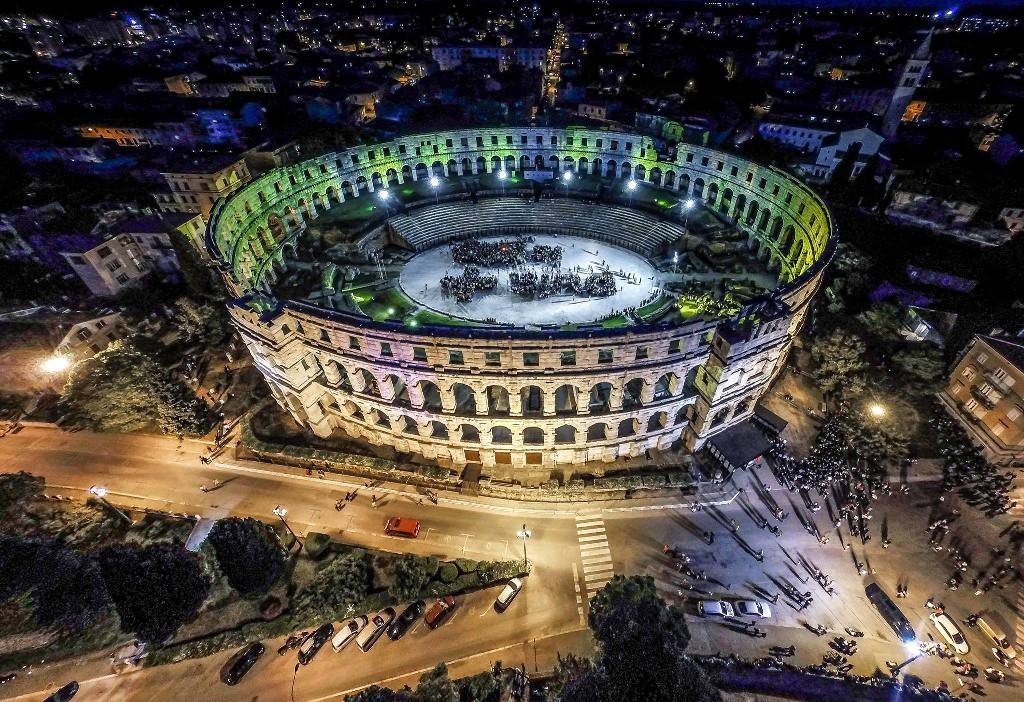 Explore the secluded treasure of the Adriatic
With no large cities in the area, no heavy maritime traffic or industry nearby, this is one of the most remote and isolated areas in Croatia. Surrounded with aromatic pine forests, turquoise sea swarming with fish, you will find tranquility and serenity under the warm Mediterranean sun. Your itinerary is completely flexible and can be adjusted with your skipper at embarkation.
Sail as a local and charter sailboat with a reliable Croatian skipper
Local skippers, always prepared to offer you best tips on your route are friendly and sociable. He/she will be more than happy and introduce you to the intriguing beauty of living at sea and give you some great tips for your route.
A skippered or crewed sailing cruise from Pula will elevate your Croatia sailing experience to a completely different level. Istria-Kvarner sailing itinerary is best for Activity Sailing Holidays or family sailing holidays.
7-day Croatia sailing cruises in Pula begin and end Saturdays
Fill the inquiry form below