Family Sailing Vacations
Croatian coast is the home of Mediterranean sailing holidays and the most popular European destination for a family sailing holiday. Family sailing trip in Croatia is an amazing opportunity to spend some quality time with your loved ones. That is why yacht vacation on a private sailing charter in Croatia can be unique opportunity to teach your kids valuable communication and cooperation skills. There is nothing like trying to accomplish an exciting task together and strengthen the family bonds in a relaxing environment. Give your kids a chance to steer the boat or help your skipper with the sails. They will be talking about it for years.
Surrounded with hundreds of beautiful islands and sky-blue Adriatic simply surrender yourself to the soothing ambience and enjoy your sailing holiday in Croatia in the embrace of you loved ones.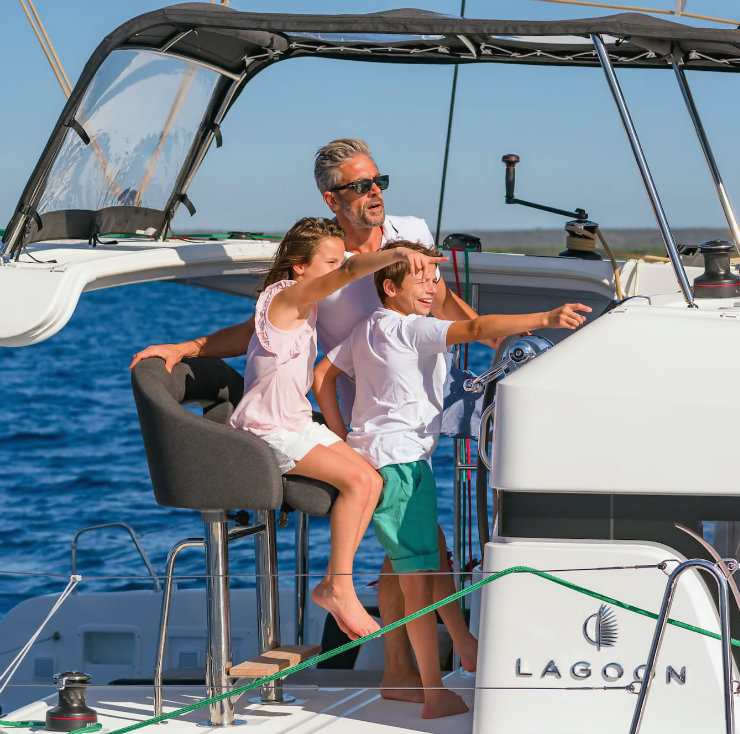 Best family friendly sailing destinations in Croatia
Picking the most suitable and safest sailing destination in Croatia is essential for before renting a yacht. Extremely popular Croatia sailing itinerary for families is yacht trip from Zadar. This area is the most island dense county in the Mediterranean and a paradise for a family sailing vacation. Between myriad of tiny islands, your adventure will not only be safer, but also more interesting. Easy island hopping and thousands beautiful beaches for swimming will make everyone happy. Rent bareboat charter in Croatia in Zadar town or UNESCO World heritage site Šibenik.
Heart-shaped Istria peninsula is overall one of the most popular European family destinations. Impressive wildlife parks, secret beaches and astounding flora and fauna, are at the doorstep of the region's capital, the historic city of Pula. Diversity of Istria and Kvarner Bay is breathtaking. Romantic Venetian towns, colourful fishing villages and intact landscapes are ideal environment for a family getaway. Rent sailboat in Pula to discover charming Istrian towns, and idyllic bays where you can relax in tranquil moments in a gentle swing of your yacht.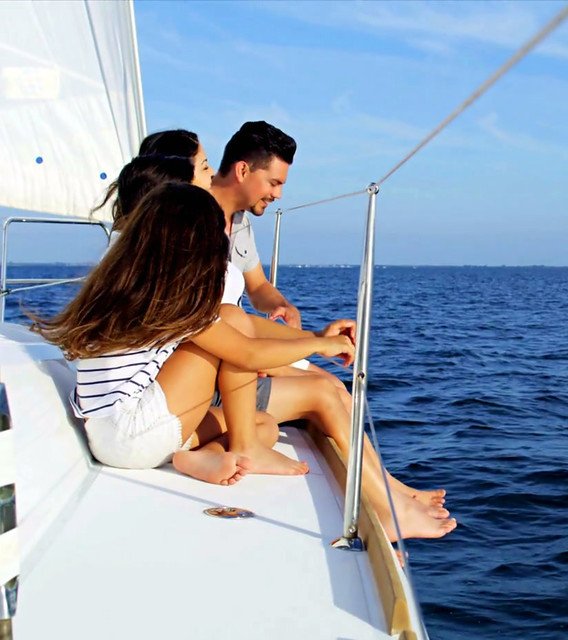 A private sailing trip assures privacy, independence and flexibility
The main difference between cabin cruisers and a private Croatia yacht charter is in authenticity and flexibility. To hire yacht in Croatia with skipper guarantees maximum independence and even more time to devote yourself to kids. Our skippers are very flexible and communicative, so adjust your daily dynamics to best suit your needs and make this journey a relaxing, family-bonding experience. Your skipper will be happy to recommend best sailing areas and provide you with top internal tips.
Is it better to rent a sailboat or a catamaran when sailing with kids?
There is a reason why Croatia is the most popular family destination in Europe. Attractive yacht rental prices, hundreds intact islands, warm sunny weather, calm Adriatic seas, endless summers and topmost Med. cuisine makes the perfect fusion for a laid-back catamaran trip in Croatia.
When it comes to choosing the right vessel, where you are about to spend your 7-day vacations, a spacious, stable and comfortable catamaran charter in Split might be a better choice.
The impressive volumes on catamarans provide more stability, safer environment for kids, easier movement along deck and extra privacy aboard. However, your sailing experience will be more genuine and exciting by renting a sailing boat charter in Croatia.
You are in safe hands of our knowledgeable skippers. They will take care of everything. Assist you at the boarding make sure of the safety aboard, help you to decide what places are best to visit and try to secure as much privacy and commodity as you need.
Safety's always first, so it is recommended to bring a suitable life jacket for children. The jacket should be comfortable enough for your kids to move around the boat. We recommend brighter colours like blaze orange or yellow. Something like this Watersnake Apollo jacket.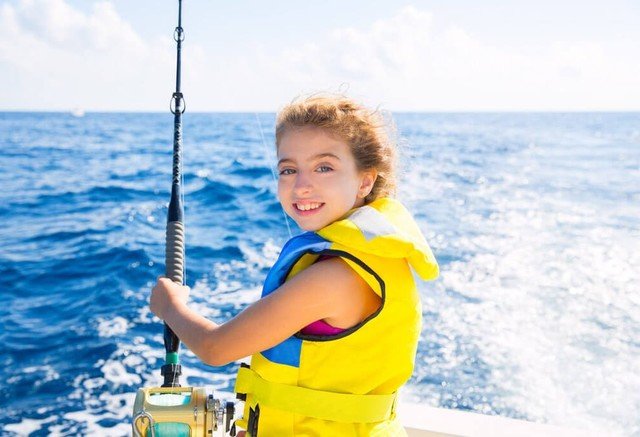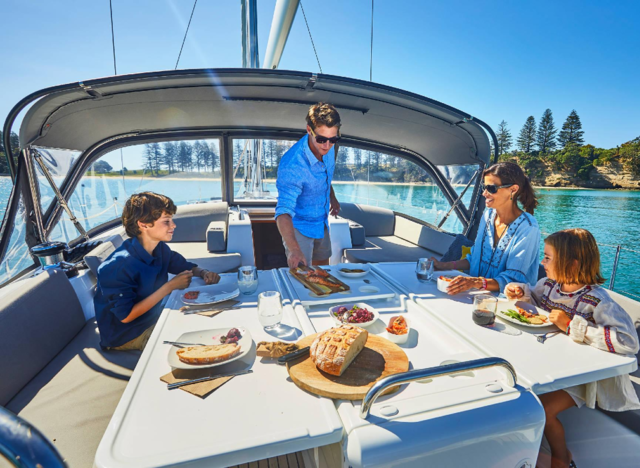 4 things you should consider for a family sailing cruise
Useful tips when you plan to go sailing with children
1. Adjust your daily dynamics
That is a perfect opportunity to spend quality time with your kids and a a nice way to show your spouse and children how much you care.
This should be a memorable holiday for everybody, so make sure to make lots of stops for swimming and various sailing activities. In this case, everything will be more interesting for kids and relaxing for the parents.
Plus, it will help your kids to go to bed earlier and allow the grownups to gather the daily impressions and enjoy in a glass of wine through the evening.
Every day you will get to visit a different island, swim on a different beautiful beach, meet new friends and sail through the one of the most intact landscapes in the world.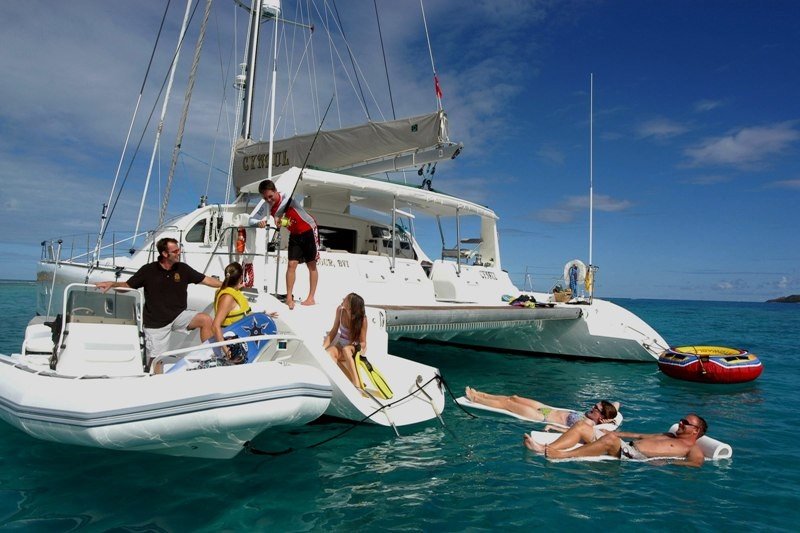 2. Keep them occupied 
Ensure your children more time to enjoy in water-based activities.
If you give your kids serious job titles aboard, like (second mate, navigator, chef's assistant, fisherman in charge for the dinner catch) they will be certainly more cooperative and feel more important.
That will certainly get more attention, interest and awareness of the remarkable marine environment.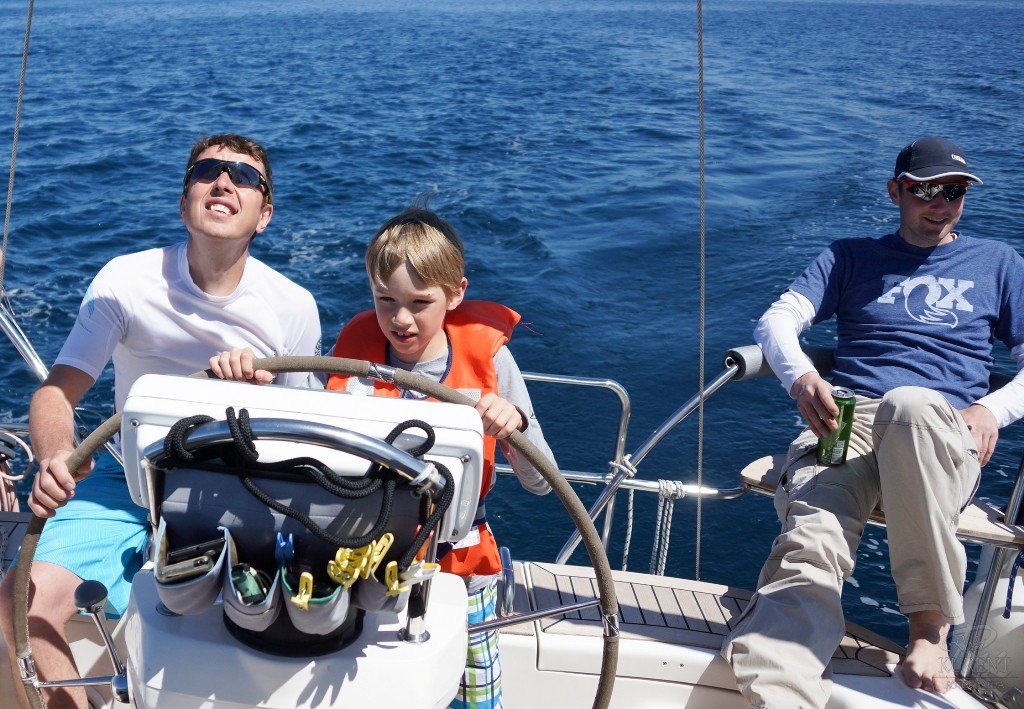 3. The more, the merrier
Within the company of their friends, your children won't get bored. It is always more fun to have friends with the same age and size aboard.
Make sure that they can move safely aboard and bring your life vests. If you don't have them, let the charter company know their sizes and they will get them for you.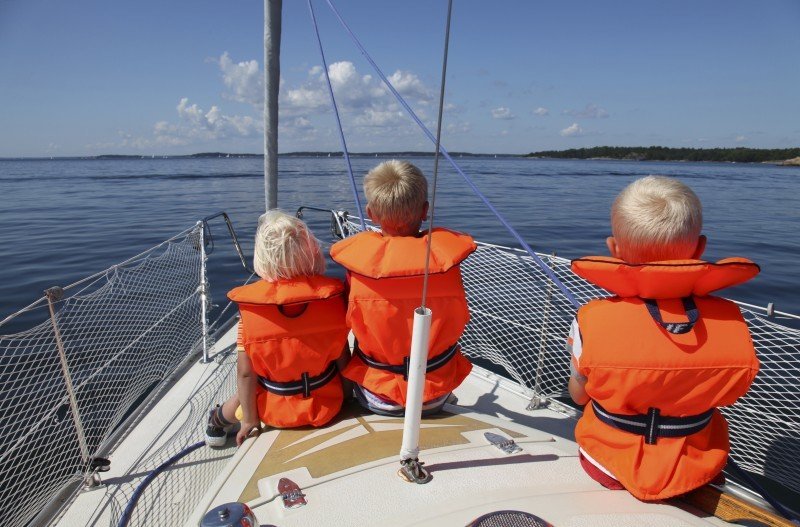 4. Use sunscreen & hydrate
It is no fun if you get sunburned, so you have to keep your kids protected from the summer sun, that can be quite dangerous.
Spending much energy while playing and snorkeling in the summer time also demands drinking a lot of liquids.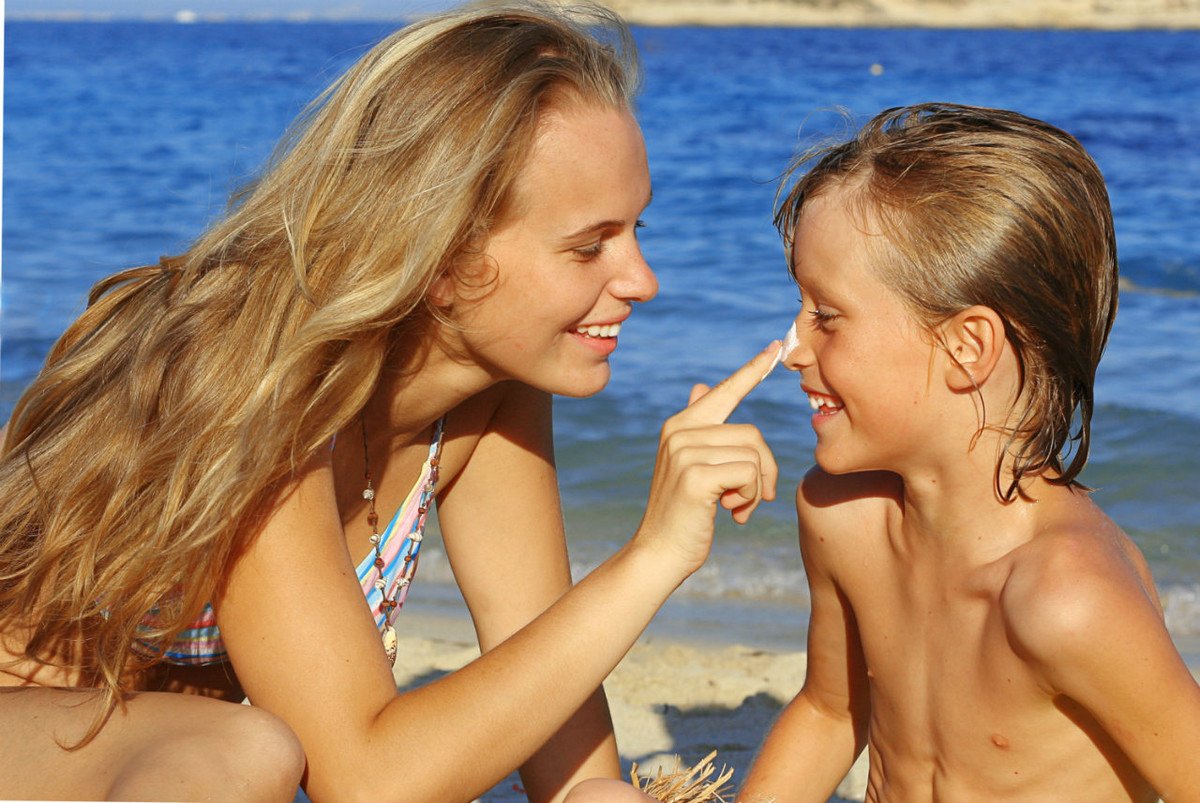 5. Take water toys and snorkeling gear 
Don' forget snorkeling gear, inflatable pillows, water tubes and pool toys. This will keep them occupied in water for hours.
Paddle board (SUP) is perfect to stretch and to stir up. Water activities are not only a good for the exercise but also a natural soporific. You will have no problem to get them to sleep in the evening.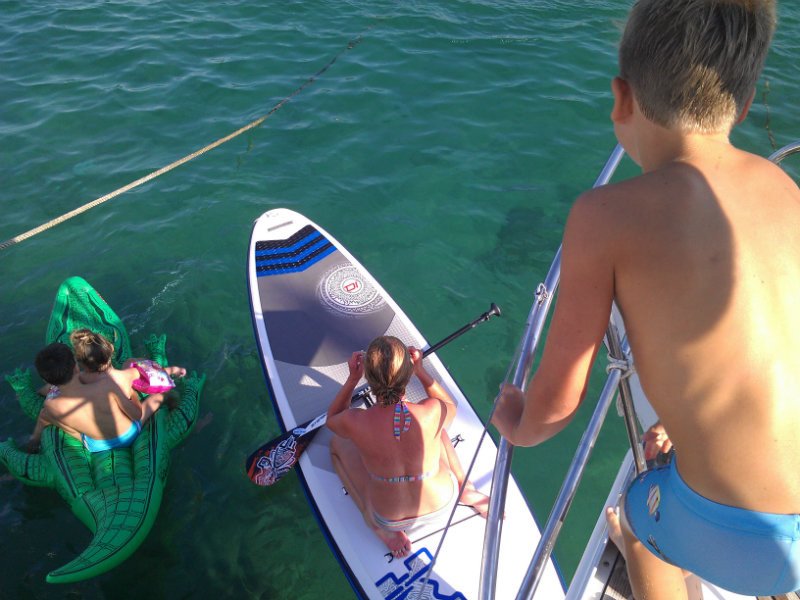 6. Take your holiday in summer 
Best time for a relaxed family sailing vacation in Croatia is in the summer months. The perfect period should be between late June till early September.
The air is around 30, the sea 25 and there is always enough wind to cool you down. If you take your trip in summer, your kids will have more options for water sports, various activities like snorkeling or swimming.
Please find some tips about the planning your vacation on a sailboat and some tips about best time to for sailing in Croatia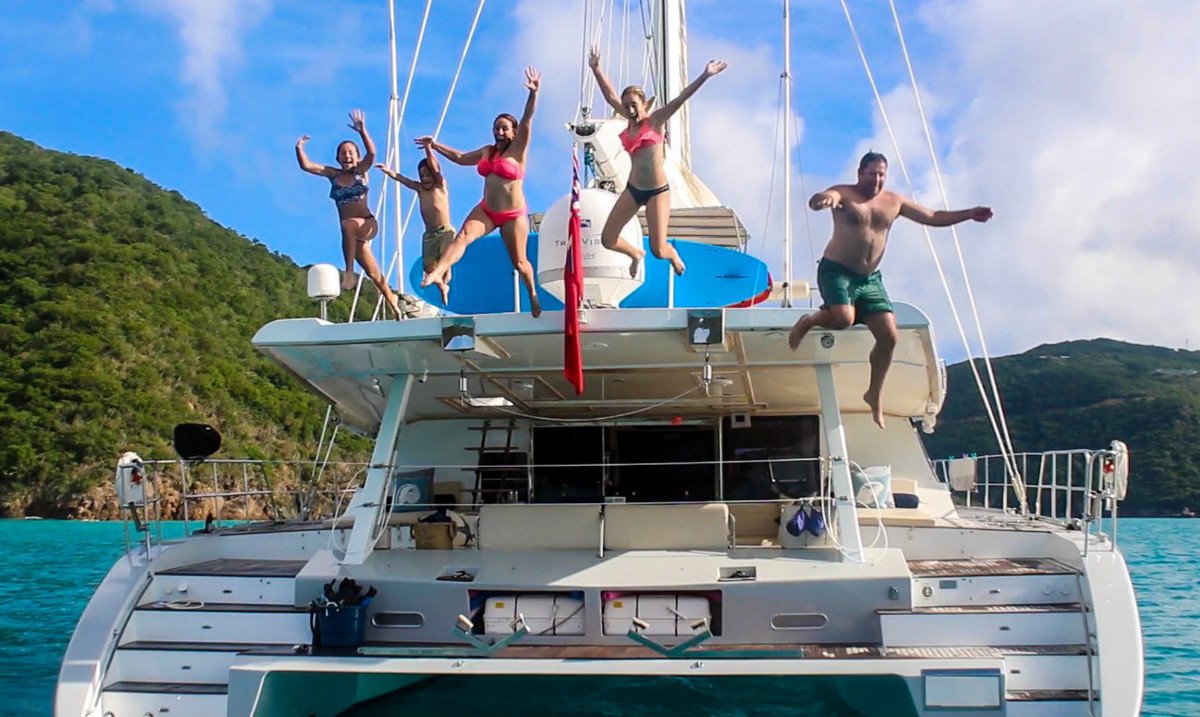 Family Sailing Vacations FAQs
Fill the inquiry form below