It's time to embark on a sailing adventure from Zadar
A private 7-day sailing trip is a great opportunity to discover central Adriatic under the sails. Feel the Mediterranean as it once was and take this remarkable journey.
Experience genuine Croatia and take a one-of-a-kind journey with your close ones in the most exciting and unique way. Hire a skippered or yacht charter in Zadar with crew and visit some of the most special hideways at the Croatian coast.
This region is usually unfairly missed out by the sailors. Mostly on the account of more famous destinations Split and Dubrovnik. So give it a chance and set sail from Zadar across the sparkling Adriatic to find tranquility and the ultimate freedom between the unspoiled Dalmatian islands.
Visiting the famous Kornati island chain is just one of the wonders you are about to explore on your 7-day sailing cruise. Small distances betwen these islands are one of the reasons that this region is amongst most popular family sailing destinations in Croatia.
Over 500 intact islands, impressive landscapes, charming fishing villages, calm, warm seas and a taste of Med. cuisine is the perfect blend for your amazing sailing holiday.
The remarkable landscapes of zadar region will welcome you generously and disclose amazing sailing opportunities to anyone willing to embark on that special adventure.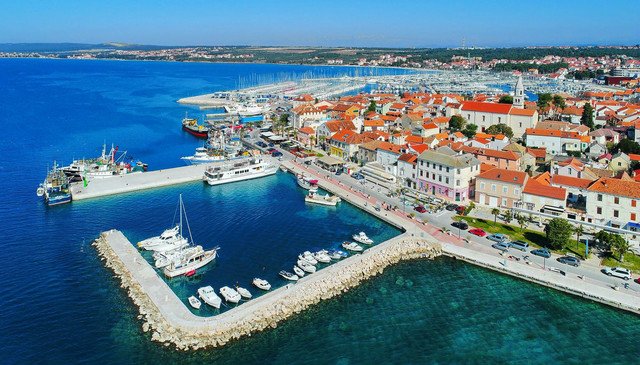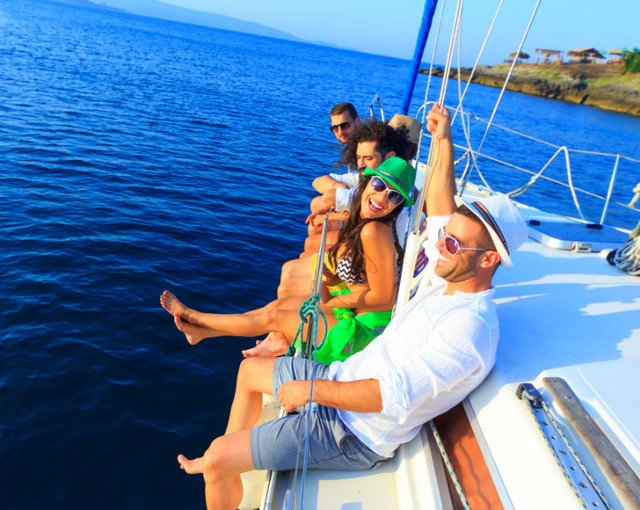 8 things to experience on Zadar Sailing Holidays
sail through the 100 pristine islands of Kornati national park

explore the wildlife of the sky-high cliffs islide Telaščica resort

navigate upriver to the majestic Krka waterfalls and Skradin town

discover the charming seaside towns

Vodice

or Primošten

snorkel in turquoise waters in Saharun cove on Dugi Otok

enjoy a nice dinner in locally-run seaside restaurant (Konoba)

try the local culinary delight - octopus or meat under the bell

spend a

romantic

evening anchoring in a secluded cove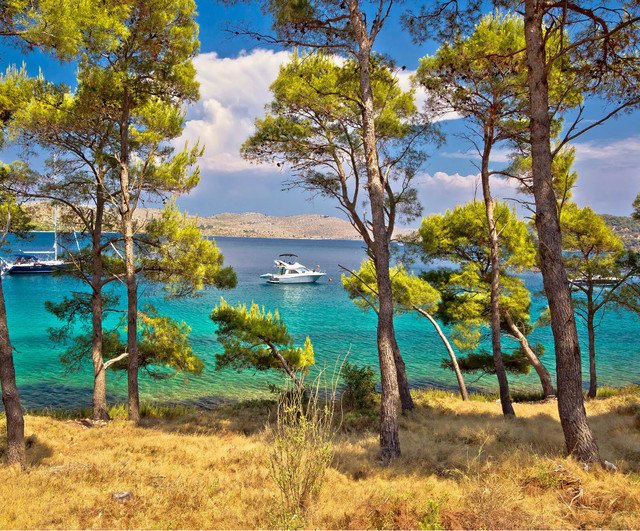 Best Zadar Sailing Itinerary
DAY 1
Saturday (Kaprije)
Your skipper will welcome you at the embarkation marina. If you arrive earlier, there are numerous shops nearby to fill the yacht's lockers with supplies, or have a quick snack. In the afternoon we set our sails south, along the fragrant pine coast of island Murter, where we make a stop for a quick swim.
Tonight we moor in the picturesque fishing village on the island of Kaprije. If you are looking for a typical Dalmatian Village - this is it. The village is popular mostly among sailors, searching for quiet and natural ambiance. With no cars on the island, surrounded only by few houses and som family-run restaurants, Kaprije definitely is the place where time stops.
It is a perfect place to enjoy in a sunset with a nice glass of wine or try a local specialty - octopus »under the bell«.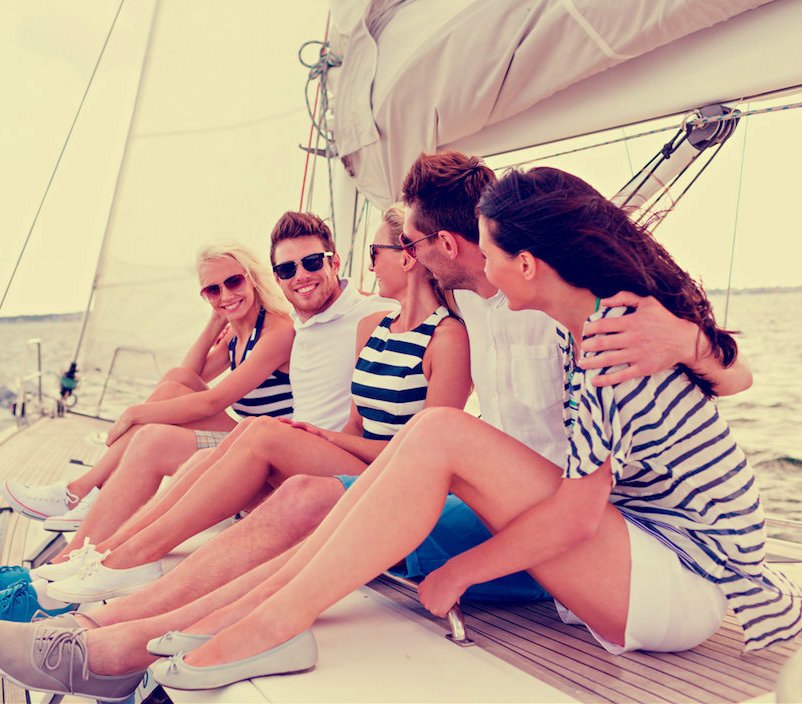 Day 2
Sunday (Skradin/Krka - Overnight)
Early morning panoramic cruise towards the largest city nearby - Šibenik. Leaving the sea behind, we head upriver through spectacular Krka river canyon, which is also, the largest mussel growing natural habitat in Croatia. On our route, we can buy mussels or oysters, that we can later prepare for dinner.
Our oversleep for tonight is in Skradin, where Krka river plunges into the sea. Skradin is a distinctive and romantic Dalmatian town on a lake, with particular flora and fauna. To explore this 14.000 acre park, you will need to take a motor boat from the town port and visit the waterfalls that will leave you breathless. Don't forget your towel, to swim under the waterfall foam. In the evening explore this town that offers some of the most delicious culinary works of art. Unique menu is composed by various river fish, clamps, crab and home grown vegetables.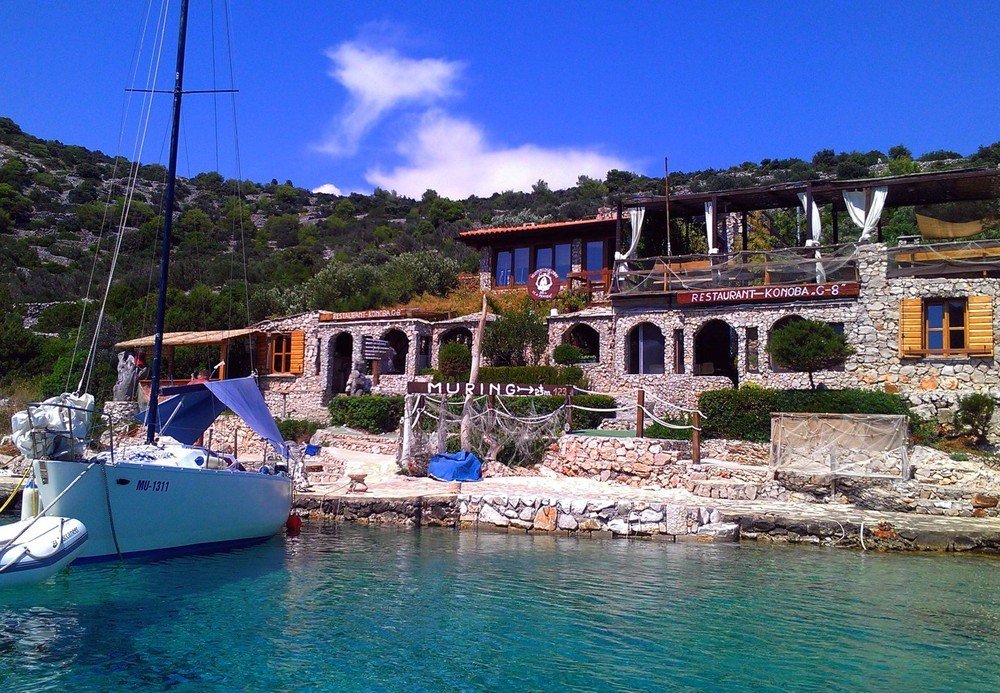 Day 3
Monday (Skradin - Overnight)
Nice morning cruise is perfect for a cup of coffee. As we reach the sea water again, we stop at the neighboring island Zlarin to jump in the crystal clear sea. The route leads us to the typical Mediterranean town Primošten, where we berth for the night.
The old town centre of was actually merged with the mainland a long time ago by the locals because of farming and cultivating. Nowadays this vivid Adriatic pearl is crisscrossed with cobbled streets and typical Dalmatian architecture. These charming stone houses are now mainly used as excellent restaurants, cocktail bars, and local taverns-"konobas" where you can try the famous red Babic wine with locally produced salted sardines and goat cheese. Later, you will have the chance to explore the nightlife options, since there are some famous night clubs around with live music.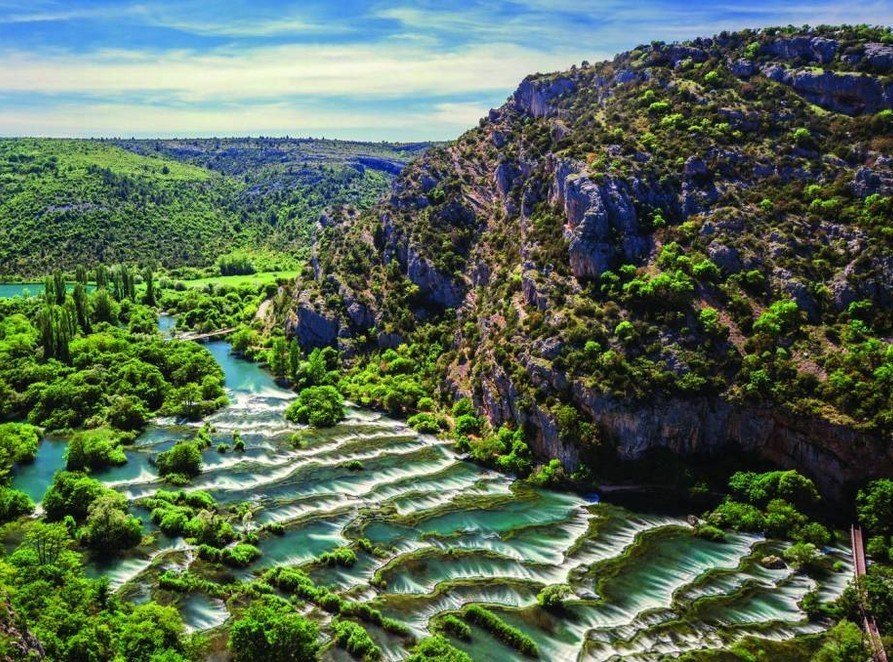 Day 4
Tuesday (Primošten - Overnight)
Some supplies fort the next 2 days will be quite welcome, for we set sails north, towards the famous Kornati archipelago. It is one of the Croatia's most idyllic destinations. No shops or cars can be found in completely intact Kornati island chain which consists of over 140 unique yellow-coned islands, islets and rocks.
The continental part includes only ¼ of the surface of the park, while the rest belongs to the rich marine eco-system and is protected by the state authority since 1980. On the way we stop in one of the lovely coves at the island Žirje for lunch and swimming.
We overnight surrounded by a beautiful natural Kornati ambiance in front of stone-made fishing "tavern" where we can taste a freshly caught fish and enjoy in a quiet romantic night under the million stars.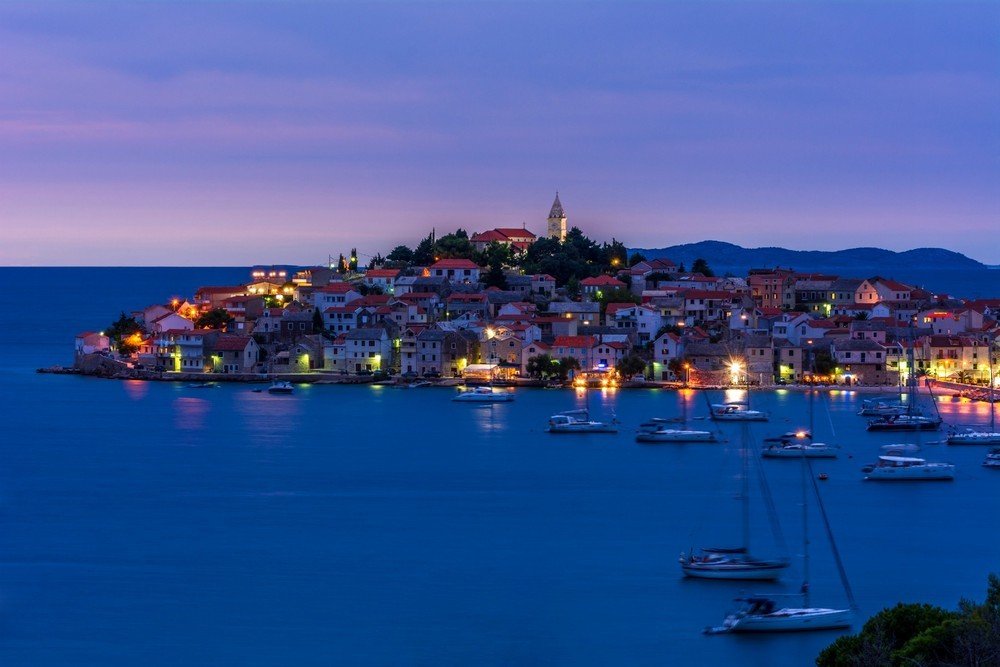 Day 5
Wednesday (Kornati N.P – Overnight)
Today we'll take a smooth panoramic sailing through the park and visit Lojena - one of the most beautiful beaches in Croatia. Here you can snorkel in a crystal clear water and explore this intact habitat, that will bring some of the most amazing underwater scenes. Along our route we'll sail through Telaščica natural Park, to admire spectacular high cliffs, guarding the western part of Dugi Otok.
In the afternoon we sail through the narrow passage between the two parks only to reach one of the most famous Dugi Otok villages - Sali. Numerous sailors visit this picturesque port for its unique maritime heartbeat. We moor, just one step away from the nice beach bar where you can try specially blended »island cocktails«.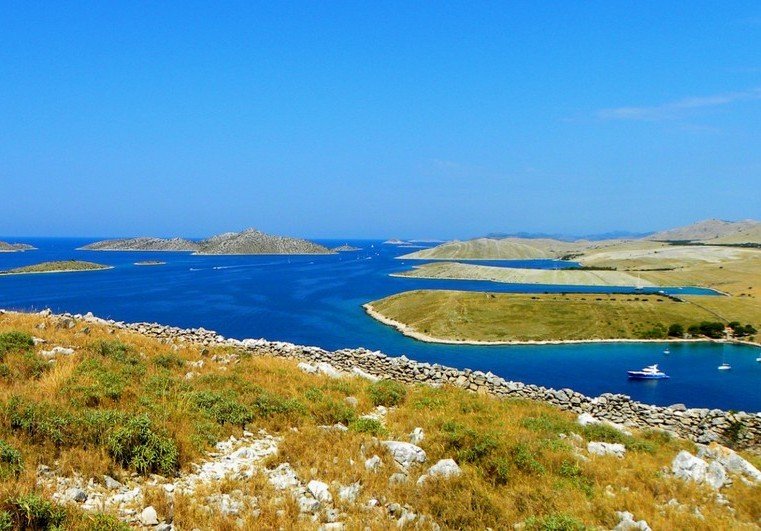 Day 6, Thursday (Murter - Overnight)
Thursday (Murter - Overnight)
Some supply shopping for the next two days is almost necessary after 2 days in the wilderness. A quick stop at the Krknata island to admire its turquoise clear water and have a quick refreshing dive.
Afternoon winds will carry us towards the island Murter, where we have two options.
1. Visit the largest island village and blend for a nice walk alog the promenade or have a Rose Gin Cocktail in Coretto bar.
2. Anchor in a nearby cove and enjoy in a romantic sunset with a glass of wine. Or also visit one of the best squid & fish restaurants in a peaceful surrounding under the olive tree plantation.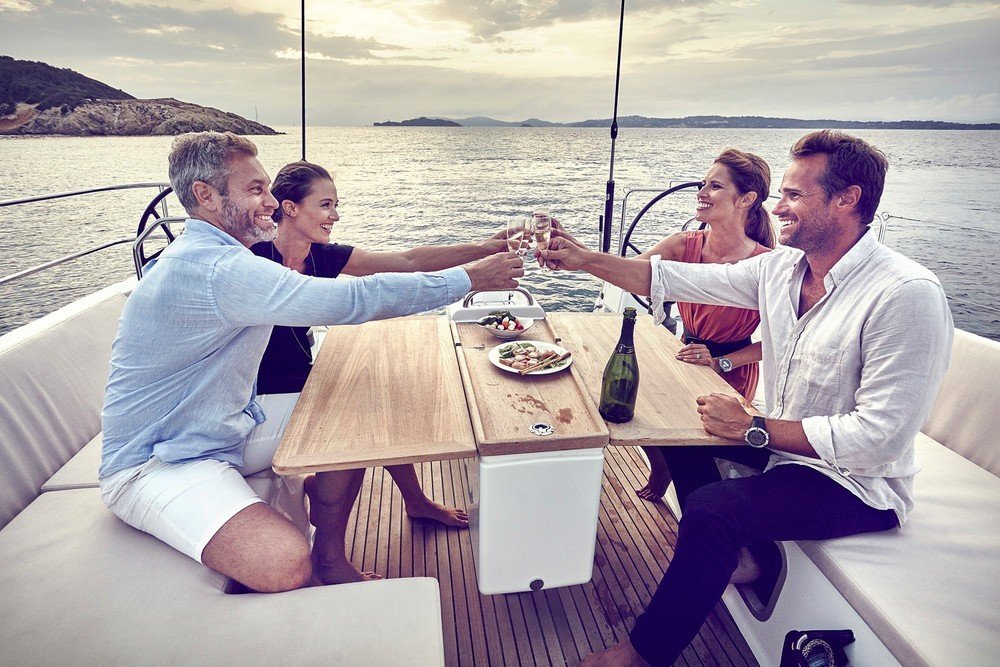 Day 7, Friday (Zadar - Overnight)
Friday (Zadar - Overnight)
On our last day we still have some time to walk through the streets in Murter and have a cup coffee and a croissant in one of the bars of the town's square. A midday snack in a small cove near Vrgada island and one last swim before docking in our home marina is a must-do.
If you didn't get the chance to visit Zadar at your arrival, then an evening stroll along this Romanesque city is a great chance to buy some souvenirs or listen to the natural »sea pipe organ« melodies. The sea motion is literally making music while hitting the concrete promenade. Its is also a great opportunity to have a romantic dinner in a seaside restaurant.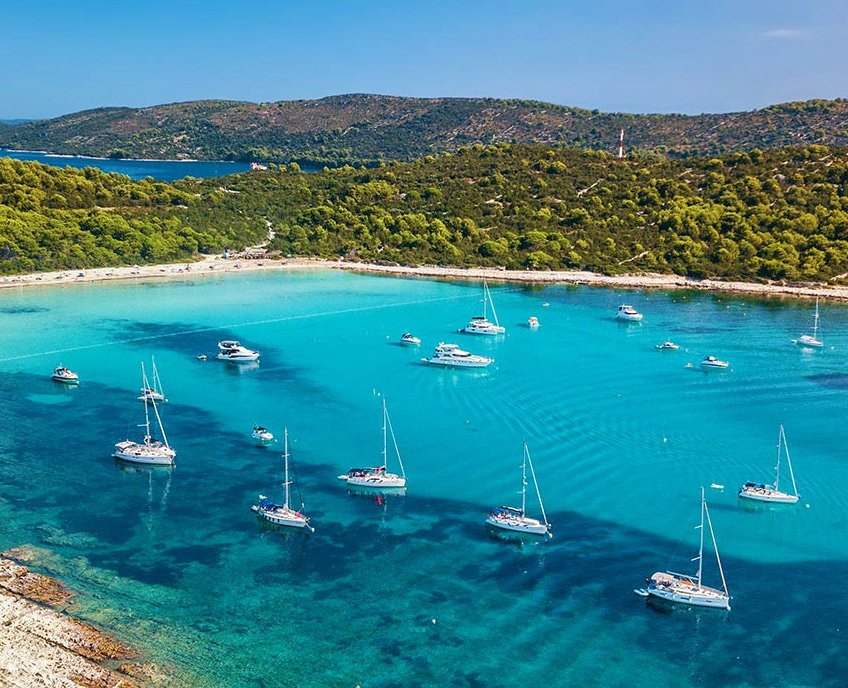 Day 8
Saturday
Sadly, we have to say goodbye and hope to see you next year for another amazing adventure from another beautiful destination at the croatian coast.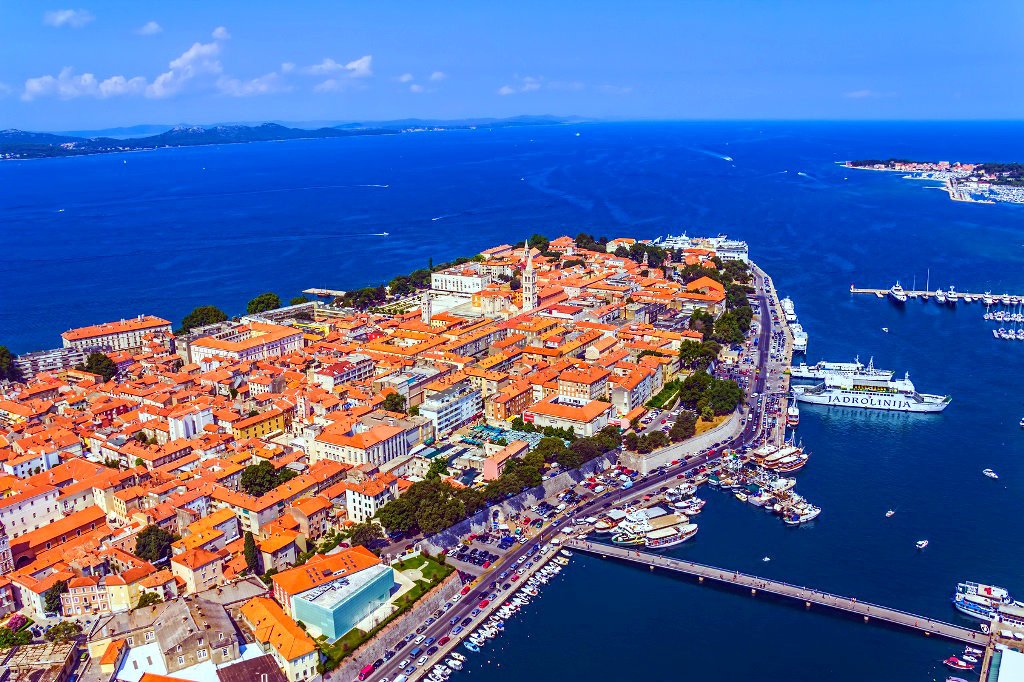 Authentic experince with local skipper
Sail as a local with our Croatian skipper
When you hire a Zadar sailboat charter with local Skipper for your vacation will put your mind at ease and ensure a relaxing and extraordinary journey. Your skipper will not only be in charge of yacht's navigation and safety aboard, but you can also consider him as your very own tour guide.
Since Croatian coast is their home, you will with no doubt have the chance to visit hidden gems and highlights of this region. Be sure and taste the genuine Dalmatian cuisine in best local restaurants that will happily recommend.
Adjust your route itinerary to suit your needs
Feel free to tailor your route together with your skipper and adjust your sailing dynamics to your needs and preferences. Skippers will discuss any must-see destinations and get a feel for the experience that you're after.
They are a treasury of useful tips and seamen stories and always fun to be around. So don't be shy and ask them anything about the places you are going to visit. They will be more then happy to teach you some basic sailing skills if you show interest.
As mentioned, Zadar sailing trip is highly recommended for families with kids and beginners. Small distances between countless islands are prfect to hop from one to another within an hour.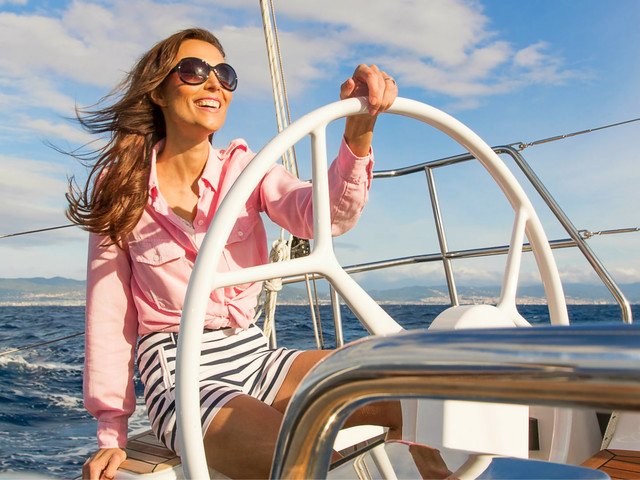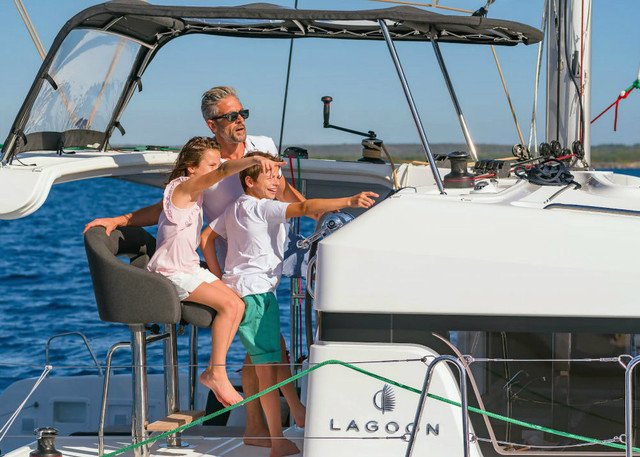 FAQ's and

tips

for your sailing trip
7-day sailing trip from Zadar start and end Saturdays
Fill the inquiry form below