Discover Remarkable Northern Adriatic
Heart-shaped Istria with its capital Pula, is among most popular family friendly destinations in Croatia. Numerous camping resorts, tidy pebbled beaches, natural parks, pristine nature and colorful atrractions for kids offer amazing opportunities for a vacation with your loved ones.
Northern Adriatic gained extra popularity on the account of being so close to Italy and most of then central European countries. The Italian influence can be spotted on almost every corner therefore, Istria is often called the "Croatian Tuscany".
Take a walk through the narrow stony streets of historic towns, admire stunning Venetian fronts and monumental architecture of Roman cities or embrace the beauties of marine national parks. Leisurely temperament of coastal villages will certainly inspire you to rediscover the epic days and the secret routes of ancient mariners.
Best way to truly feel the pulse of nothern islands is to hire a private Croatia yacht charter and experience the treasures of north Croatian coast with your close ones.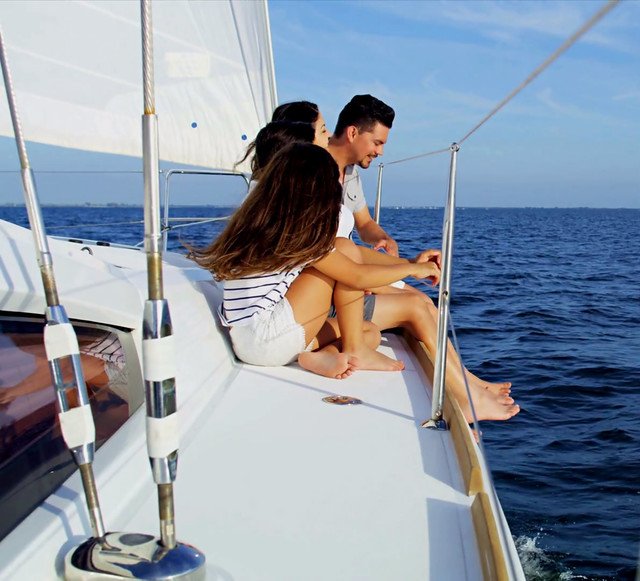 Family Sailing Vacation In Pula
Discovering distant exotic countries from a comfort of a private sailing charter can be an exciting adventure, and a great opportunity for a quality family time. Renting a yacht charter for a week or two ensures a personal insight of how remarkable life at sea really is. That is why Chartering a sailboat in Pula will ensure you to experience the very best of the Istrian county at your own pace.
Discover historic towns Rovinj, Pula, Vrsar, Rab and Cres, sail through crisp-blue Adriatic and witness an amazing biodiversity of remote Kvarner islands. Relax on endless beaches of island Unije and walk the evening promenades of buzzing village Lošinj.
If you feel like getting away from busy streets, simply weight anchor and set out for a gentle cruise across the mystic Kvarner gulf. You might encounter on a school of tunas of dolphins.
Explore hidden emerald coves of secluded islands or admire beautiful landscapes within Istrian wildlife resort cape Kamenjak and Brioni national park. If your kids want extra fun, freely make a stop at the buzzing town Medulin town offering with countless water attractions for your children.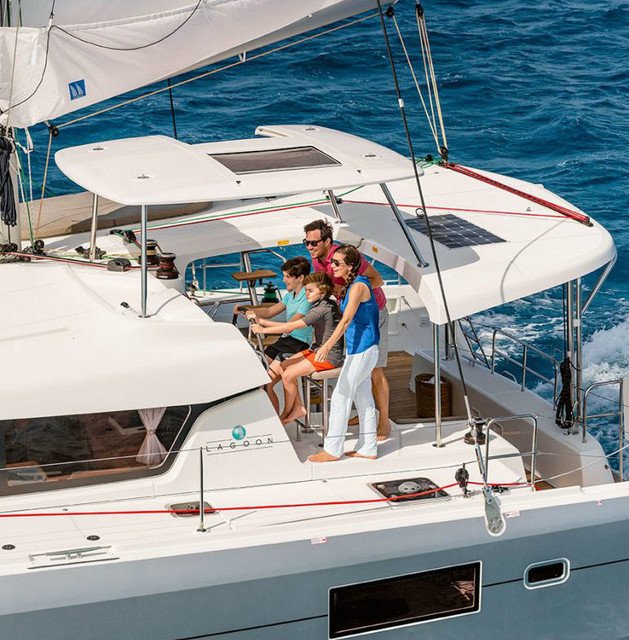 Children Friendly Sailing Itineraries From Pula
Experience the highlights on Pula sailing trip
the enchanting island Unije in Kvarner gulf

wildlife park Kamenjak and Brioni national park in Istria

the town of Medulin with its endless water parks

famous Istrian Malvazija wine and top truffle dishes

visit lovely island Susak and its pebbled beaches

most romantic sunsets in Rovinj

discover fragrant landscapes of island Mali Lošinj on a bike

snorkel in turquoise waters of the islands Ilovik or Silba
Pula - Unije - Silba - Mali Lošinj - Susak - Medulin - Rovinj.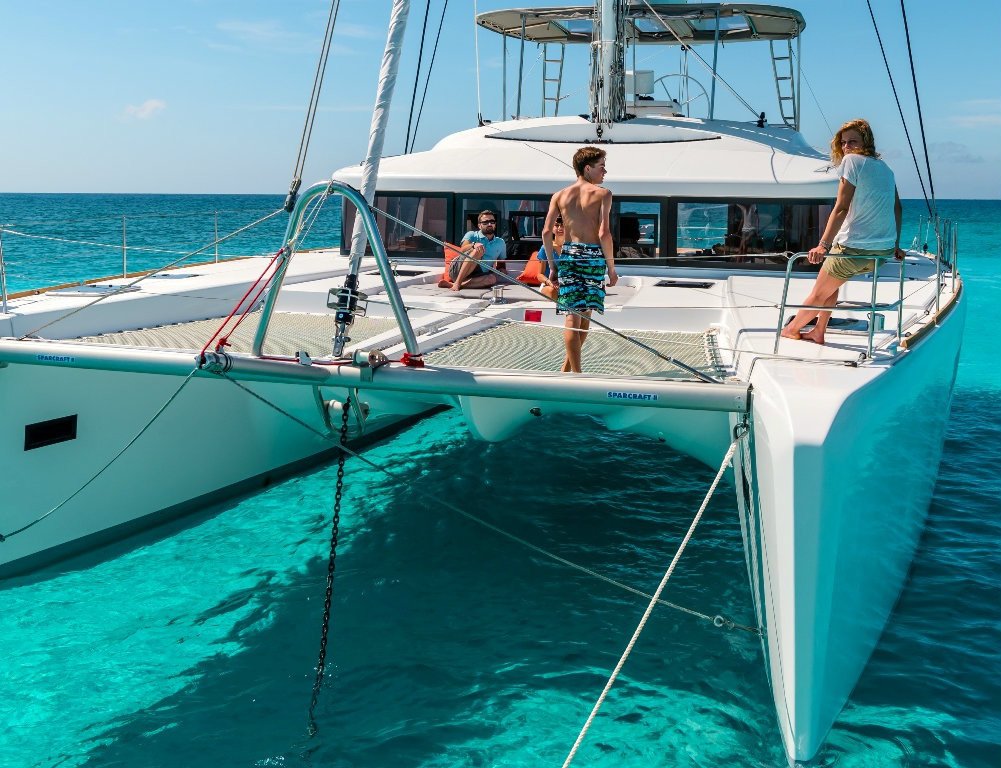 Save some time for water activities and sightseeing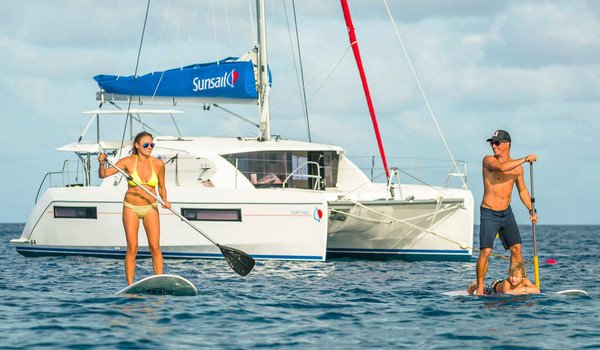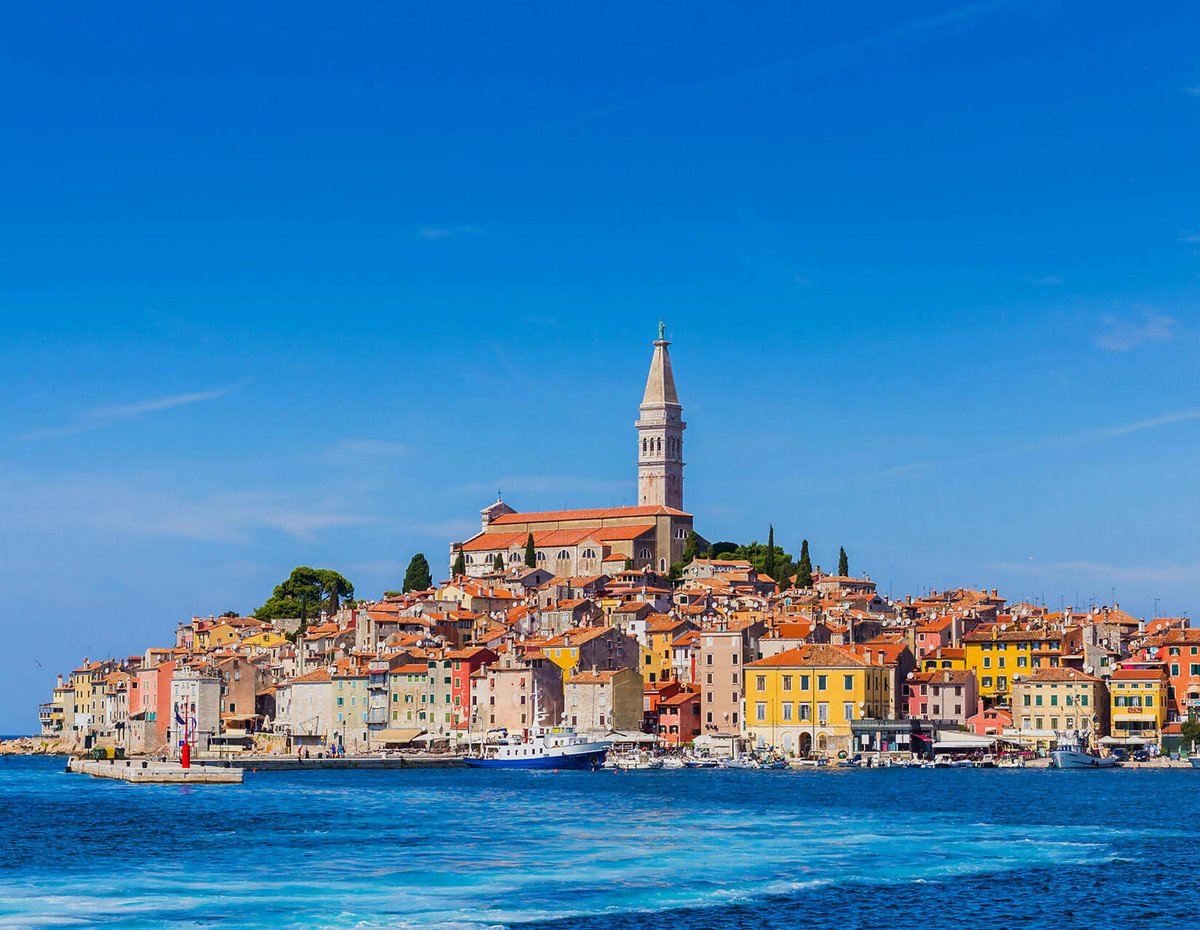 There will be plenty of beautiful coves to snorkel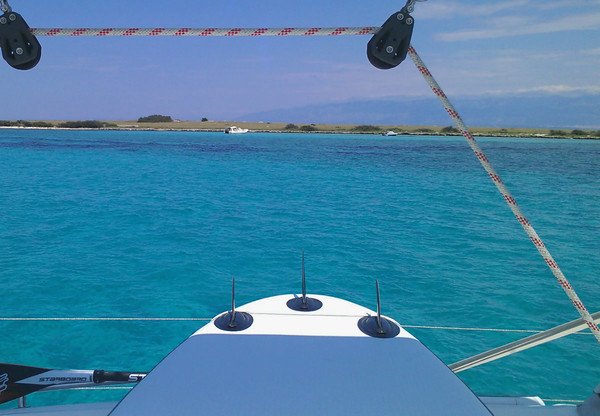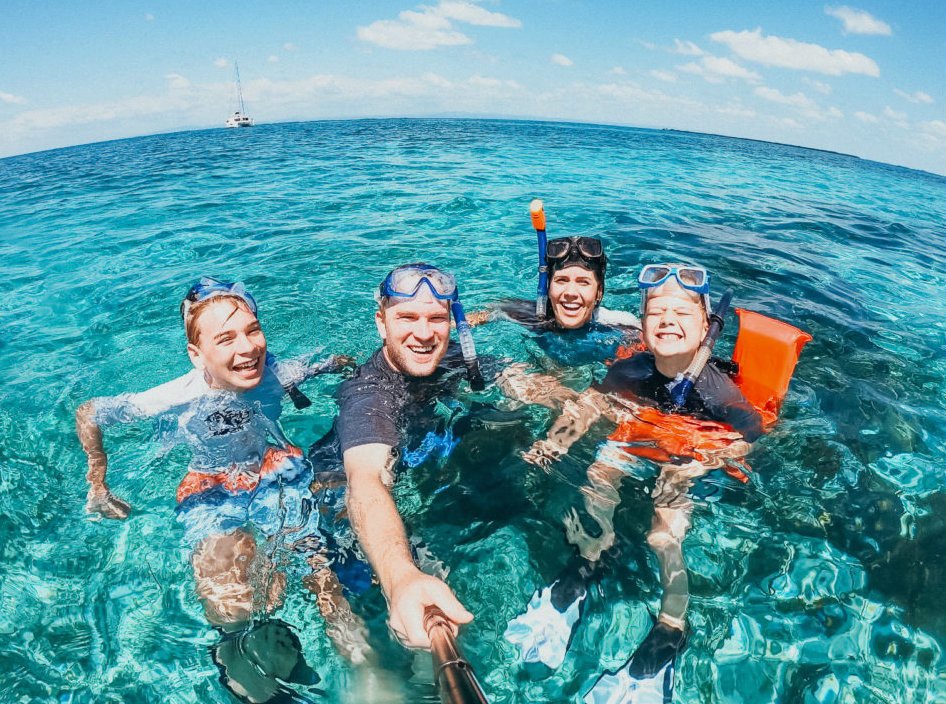 Rent a Sailboat or Catamaran
You might want your week-long adventure to ba a relaxing and precious moment for everyone, consider to hire rather a bit larger vessel. For couples or families with small children a sailing yacht with swimming platform, 2 rudders and at least 3 cabins is the perfect choice.
For safer and easier movement on board is highly recommended to rent comfortable multi hull. Your kids are going to love it. In any case consider to hire at least +45 ft. sailing charter or a catamaran around 40 ft. In this way, everyone should have more then enough space to play, sleep, or simply rest on a week-long tour.
INTERNAL TIP: When you sail with kids, please remember the most important rule "keep your daily distances small" and make lots of stops.
Your Croatia yacht charter week will be extra relaxing when you hire a knowledgeable Croatian skipper. Friendly, flexible and sociable local skippers know Adriatic coast as their own backyard. They are always happy to advice you regarding your route planning, recommend safest anchorages, best swimming spots and restaurants where you can eat local, fresh and tasty. If you wish to participate in sailing dymanics, skipper will be happy to show you some basic skills and introduce you to the wonderful world of sailing. "You can't beat local knowledge"
Skippered or crewed Croatia sailing charter will ensure you a relaxing, fun and genuine holiday experience in remarkable ambiance between the secret treasures of north Croatian coast. The itinerary is 100% flexible and can be arranged with skipper before and during your cruising vacation.