Top 5 national parks in Croatia to explore on your sailing vacation
Kornati National Park

Krka Watefalls

Brijuni Islands

Mljet Lakes

Lastovo Island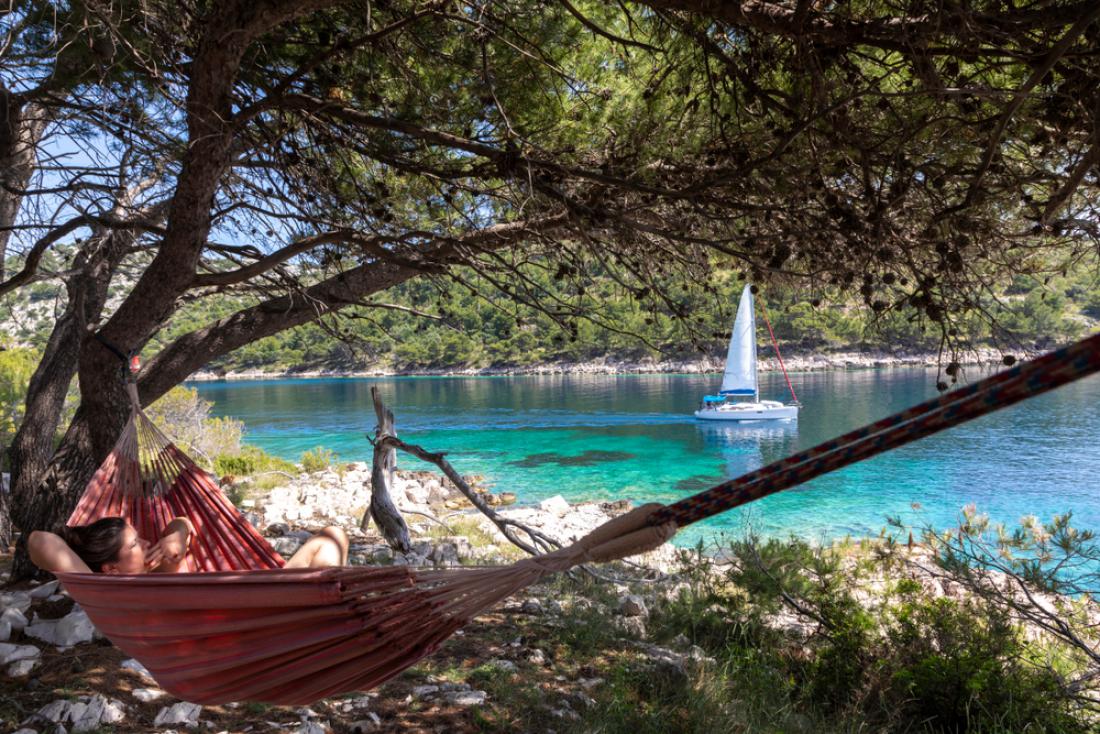 Explore the most remote Croatian marine national park and find a perfect getaway from the fast-paced world into a completely natural surroundings. Lastovo archipelago was declared a natural park in 2006 and contains 44 islands, islets and reefs.
The island is considered as one of the largest marine protected areas in Croatia. Crystal clear waters around the islands are a home to various fish, crab and choral species, while the island itself hosts over 800 plant species, of which 21 are endemic.
This is the perfect getaway to visit during your Croatia sailing holidays and a ideal destination for a sailing trip from Split. Find well-protected anchorages and a welcoming ambiance in quaint cove Skrivena Luka and Jurjeva Luka or in marina Pasadur. Best island restaurants lie in a romatinc Zaklopatica bay, where you can taste topmost local cuisine, based on seafood, lamb and home-grown vegetables. Grilled John dory, Scorpio fish, bream, lobster or pasta with fresh scampi in a locally-run tavern called "Konoba" is a must try. Lastovo is also claimed as the one of the last 10 Mediterranean heavenly oasis, which preserved and untouched beauty.
How to get there: Lastovo is half-way between Split and Dubrovnik, connectd with ferry and catamaran line. However, the most original way to reach this paradise is to rent sailboat in Split with skipper or a crewed catamaran charter from south Croatian pearl Dubrovnik.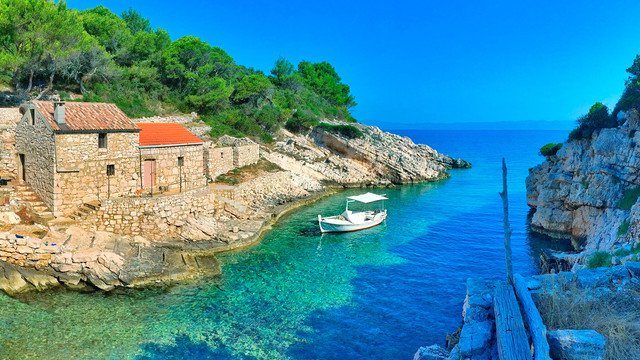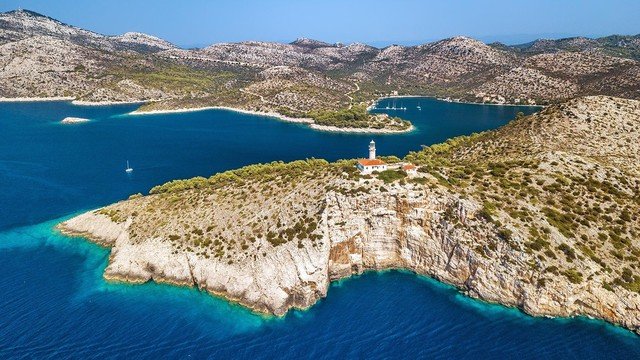 Made up of 14 small islands, Brijuni national park is the largest island group at the north Croatian coast. Lying at a door-step to the Istrian capital Pula, these islands are marked by amazing natural diversity. Spacious Brijuni aquatorium is blessed with clean seas and secluded natural beaches.
The rich cultural legacy and well-preserved monuments silently witness the turbulent history of these small islets. The ruins of Roman villas, a Knights Template church, Byzantium settlement and dinosaur footprints from the Cretaceous period are just some of the highlights of this well-preserved park. Please find some extra information about the park here.
Private sailboat rental in Pula gives you the perfect opprotunity to explore at your own pace. Dock your vessel in veli Briun port, from where you can later discover the entire island. Swimming or snorkelling in crystalline seas is a must. Since there are no cars allowed, you can either hike, rent a bike, or take a guided tour on a lovely electric train. Fishing and hunting is strictly forbidden and you can admire the wild animals walking freely in the park.
Brijuni is also an idyllic destination for a family sailing holiday. One day of cycling through the safari park can be extra entertaining for your kids.
One of the most famous attractions is a Safari Park, owned by the president of the former Jugoslavija, Josip Broz Tito that used this islands for hosting delegations from all over the world.
Internal Tip: When sailing from Pula, make a stop at the wildlife park Kamenjak. Visiting both parks on a sailboat can be a life-time adventure.
How to get to Brijuni? Rent sailboat in Pula, or one of numerous beautiful marinas along the Istrian peninsula: Vrsar, Rovninj, Veruda or Pomer. Brijuni N.P. is only one-day sailing distance away from any of these ports.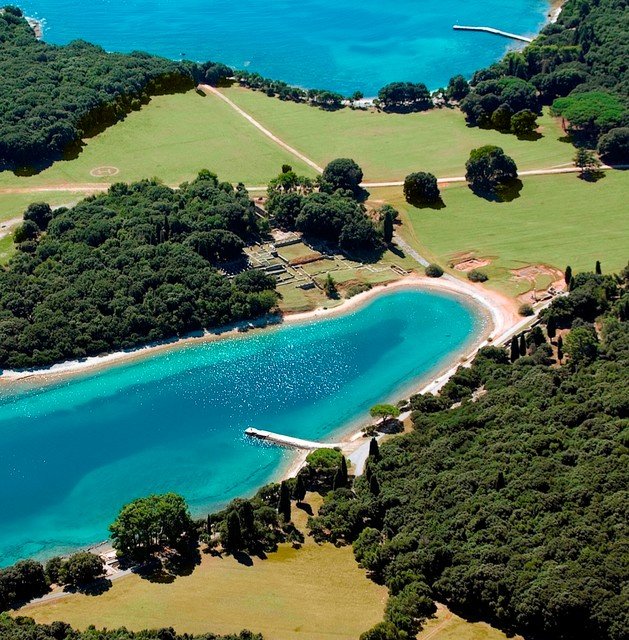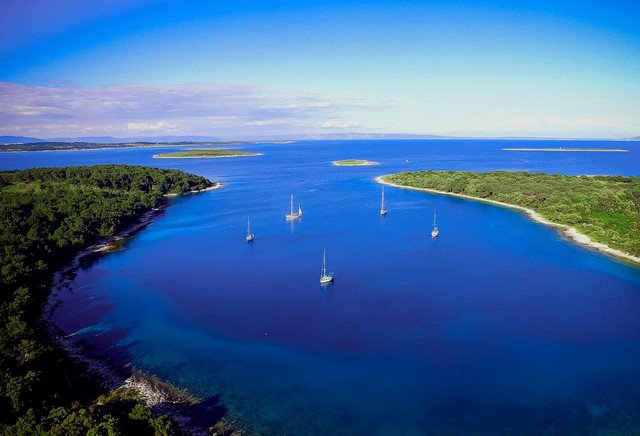 Kornati is one of one of the most intriguing national parks in Croatia and definitively one of the word's natural wonders. This impressive island chain consisting of 140 mostly uninhabited isles and islets was recognized worldwide for its landscapes, geological diversity, unique flora and fauna as a UNESCO World Heritage Site. That puts Kornati among the 10 best islands to visit in Croatia during your yacht charter holiday.
The continental part includes only ¼ of the surface of the park, while the rest belongs to the rich marine eco-system and is protected by the state authority since 1980.
This secluded treasure is a heaven for everyone searching for serenity, quiet, natural ambiance and an idyllic destination for a sailing holiday in Dalmatia. Sailing through these lunar landscapes will bring you the feeling of being so estranged and yet so close to this world.
This island-protected area provides a unique opportunity for sailing activities or water recreation sports like stand-up paddling or kayaking. If you have the chance, take a dive or snorkel within the crystal-clear seas for some breathtaking underwater scenes. Taking a romantic dinner in a seaside restaurant surrounded with unique yellow-coned hilltops is something worth experiencing.
How to get to Kornati National Park? Sailing from Zadar on a private Croatia bareboat charter is the most unque way to experince Kornati at your own pace. Ideal Yachting destinations from where you can hire sailboat in Croatia for a week are marina Biograd Sukošan or Murter. Find some extra information about the park here.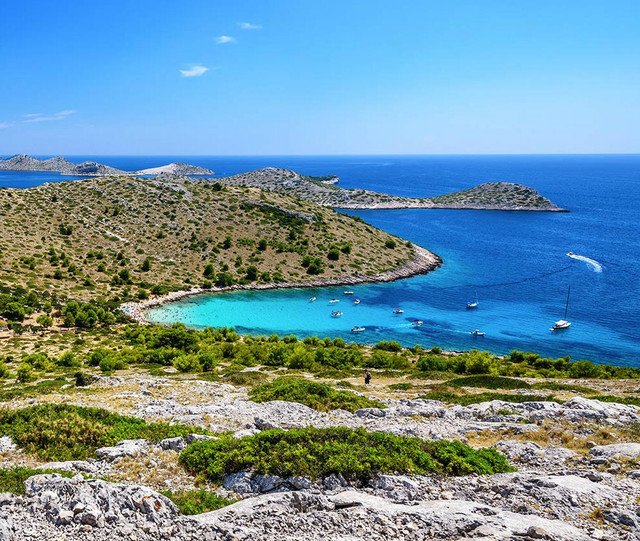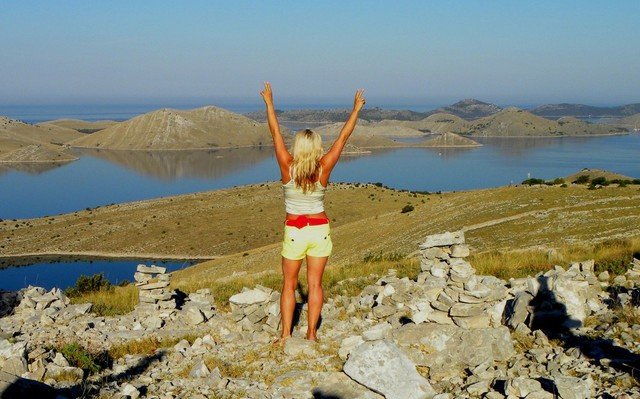 The "green island" Mljet is considered to be among the most beautiful islands in Croatia. For its exceptional beauty, accented landscape values, dense forests, fertile fields, underwater caves, turquoise waters and numerous rare species, 1/3 of the island is now state protected area. Since Mljet is only a short sailing trip away from Dubrovnik, thislittle gem is one of the favorite spots for a 7-day Dubrovnik sailing cruise and a must-visit destination for maritime guests.
Once you docked in Pomena bay or Polače, there are countless possibilities of how to spend your day within the Mljet park. Take a swim in warm waters of the dream-like salty lakes, visit the cave of Ulisses, try some of the best locally produced wines or virgin olive oil or taste the famous goat cheese in one of the family-run island restaurants.
Hiring a private sailboat charter in Croatia gives you the opportunity to sail around the island and also stop in Prožura, Okuklje and discover one of the most beautiful beaches in Saplunara cove. Mljet provides numerous options for land or sailing activities. Make your stay on this impressive island count and rent a bike or a quad in Pomena bay to explore the inland of this hidden gem.
How to get there: Sobra village is connected to the mainland with a ferry, but the most hassle-free option is renting a private Croatia sailing charter or catamaran charter in Dubrovnik.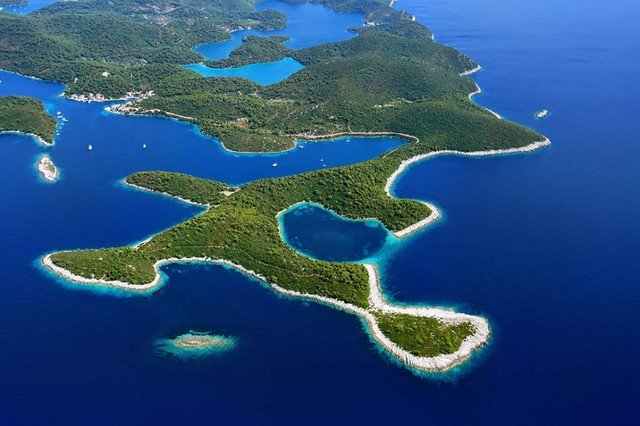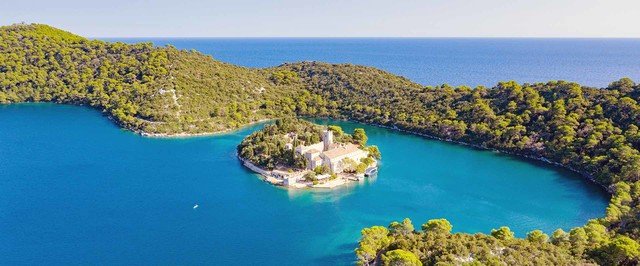 Just a 2-hour sail from the municipal capital Šibenik lies Krka national park. A relaxing day ashore during your Croatia charter holidays can be a welcoming change for everyone aboard. Route will lead you upriver through the spectacular Krka river canyon, to the picturesque Skradin village, which will be your launchpad to visit the park. The town itself, actually lies on a lake and is one of the most iconic spots at the Croatian coastline. Krka river is also one big ecosystem and the largest mussel growing natural habitat in Croatia that you can admire while sailing upriver.
You can dock in marina Skradin and later take a shuttle boat from the town port to explore 14.000-acre park and its impressive waterfalls. Rich biodiversity, unique flora, lush-green forests, cultural and historic sites, sparkling lakes and ethereal waterfalls will leave you breathless. Refresh yourself in one of the numerous sweet water lakes and endeavor to contribute to preservation of the park. You can find more information about the park here.
In the evening walk along the Skradin promenade, surrender yourself to its distinctive charm and enjoy the tastes of the local Croatian culinary works of art. Unique menu is composed by various fish, clamps, crab and home-grown vegetables.
How to reach Krka national Park? You can always visit Krka by car. Howevr, the experience of taking a short sailing trip from Šibenik or renting a yacht in Zadar for a weekly cruise is priceless.