Sail Croatia in September and seize the benefits:
Lower Croatia yacht charter prices
More available boats to rent
Less crowds on the streets, at sea and in marinas
Perfect sailing and weather conditions
No temperature extremes and the sea is still warm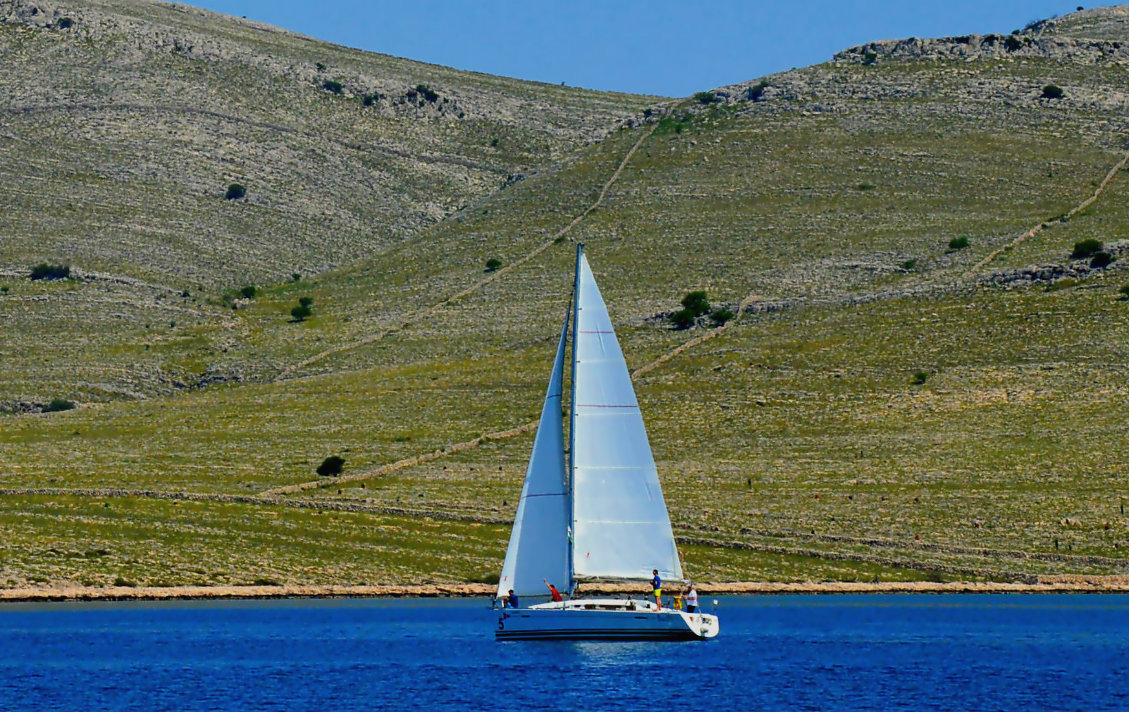 The advantages of Croatia sailing in September
1. Lower rental prices for yachts
In July and August you can expect highest yacht charter prices that is why September can be an excellent month to sail Croatia if you are on budget. Thereare still a lot of boats available along the Croatian coast with affordable prices about 30% lower then in high summer months.
The last 2 weeks of September and begining of October is when you can expect favourable off season discounts on already reduced rates. The cost to hire a sailing yacht in Croatia in early Autumn can be compared to June or end of May.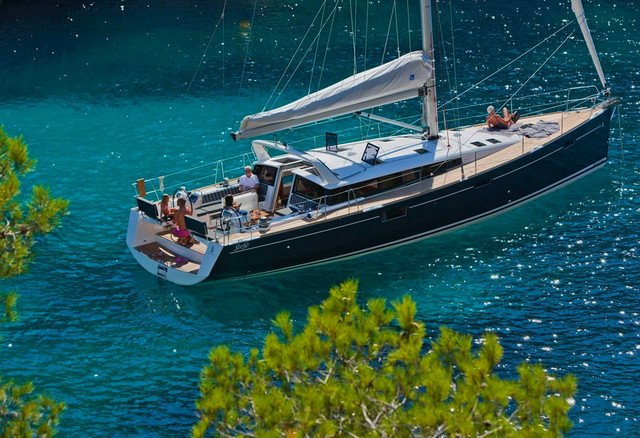 2. More available boats for renting
I highly recommend that you book your sailing holidays in Croatia early. My advice is at least 6 months before your departure if you wish to get the right boat for the right price. Even though September isn't as busy as August, it is still very popular with experinced sailors visiting Adriatic sea for pure sailing pleasures.
Secure your sailboat or catamaran charter in Croatia by March and don't wait for last minute discounts. You might end up without a vacant vessel and reschedule your holidays. Most of the yachts are still available and Croatia yacht charter agencies ensure safe and favourable booking conditions.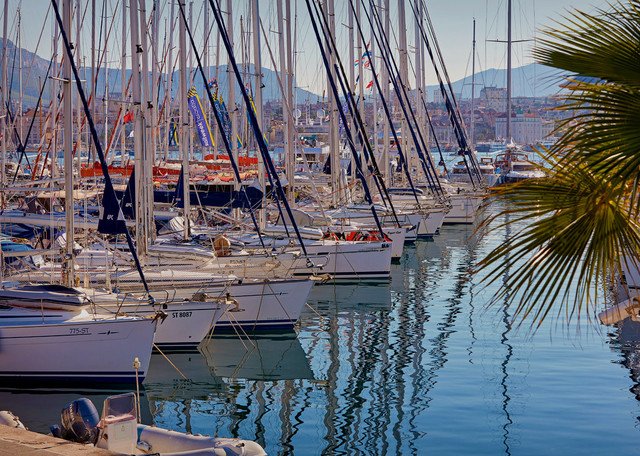 3. Less crowds on streets, at sea and in marinas
Wouldn't it be amazing to anchor in a secluded cove, surrounded with the smells and sounds of unspoiled nature? I remember sailing to the popular islands Hvar, Korčula and Vis 20 years ago. Island villages were similar to ghost towns with no tourists, only a few sailing yachts moored at the town pier and local fishermen chatting in a port tavern. For the last couple of years yacht charter season in Croatia extended throughout October. That is why experinced sailors consider these to be the best months to sail Croatia in a relaxing Mediterranean style.
Maritime traffic is low with almost no motor boats or big cruisers blocking the harbors and you can always get a free berth in a marina and a nice spot in a restaurant. Best ones are still operating deep into October serving fresh, local and tasty Dalmatian delicacies. If you desire a tranquil vacation and a genuine sailing experience, book your sailing trip in Croatia in Autumn.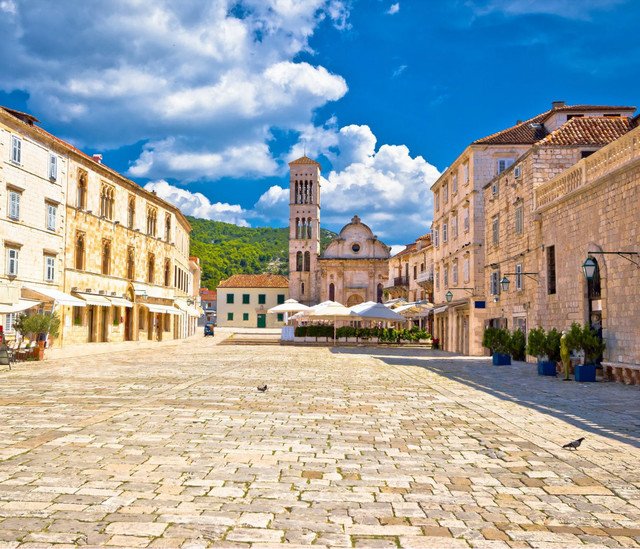 4. Ideal sailing and weather conditions
Croatian coast all through September is simply glorious. With relatively calm weather, no heat extremes, constant winds and sea water still warm enough for a quick swim you can expct a delightful vacation between Croatian islands. With constant moderate winds early autumn you also don't have to worry about using the engine too much and enjoy in pure sailing pleasures.
The weather in September might be a bit challengiing, especially when the low pressure systems are rolling over Europe cooling the hot summer air down. That is when you have to be extra careful of the BORA winds descening from the mainland mountains. The chance of an isolated storm or scattered rain in September is also possible, but the clouds usualy clear very quickly.
The sun is keeping daily temperatures high, often reaching 30 (86F), while the sea is cold enough to maintain pleasant night temperatures. In September you definitively won't need Air Condition on your sailing yacht.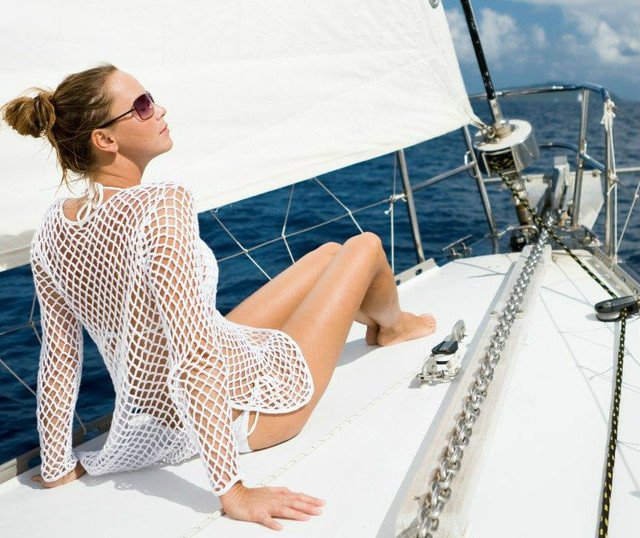 5. Less temperature extremes and warm sea
Adriatic sea is cooling down slower in Autumn, keeping the constant 20 degrees until late October while in spring (May, mid June) is keps warming up. With is no extreme heat and soothing winds cooling the fragrant ocean air, this time of the year is ideal for activity holiday ensuring you great opportunities for various water activities. So don't forget to bring you stand up paddle on board.
You can always hope to anchor in your very own private cove where you can relax, snorkel or swim in peace and quiet, surrounded with remarkable landscapes and turquoise warm water. September is also great period for a family sailing trip or a flotilla charter adventure. A day sailor or a beginner might find the weather conditions in Autumn too challenging for a bareboat rental and rather consider chartering a sailing boat with experienced Croatian skipper.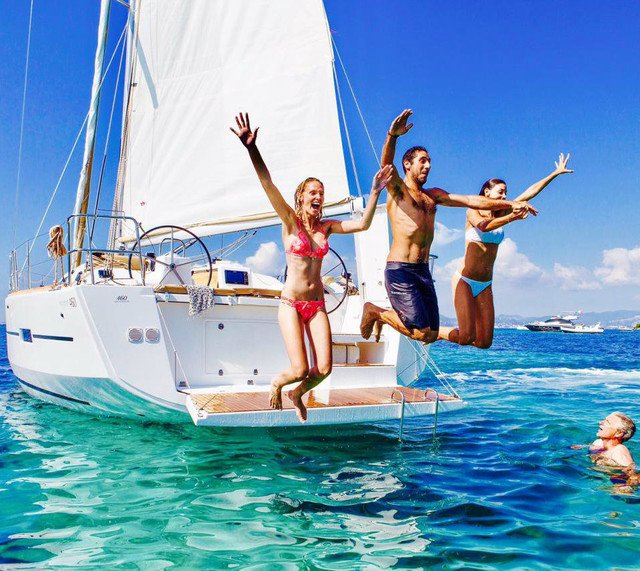 Croatian weather in September: Air 25o / Sea 22o / Rainy days on average 5.