Sail Croatia in September and take the benefits of
Lower rental prices for yachts
More available boats to rent
Fewer crowds on the streets, at sea and in marinas
Perfect sailing and weather conditions
No temperature extremes and warm sea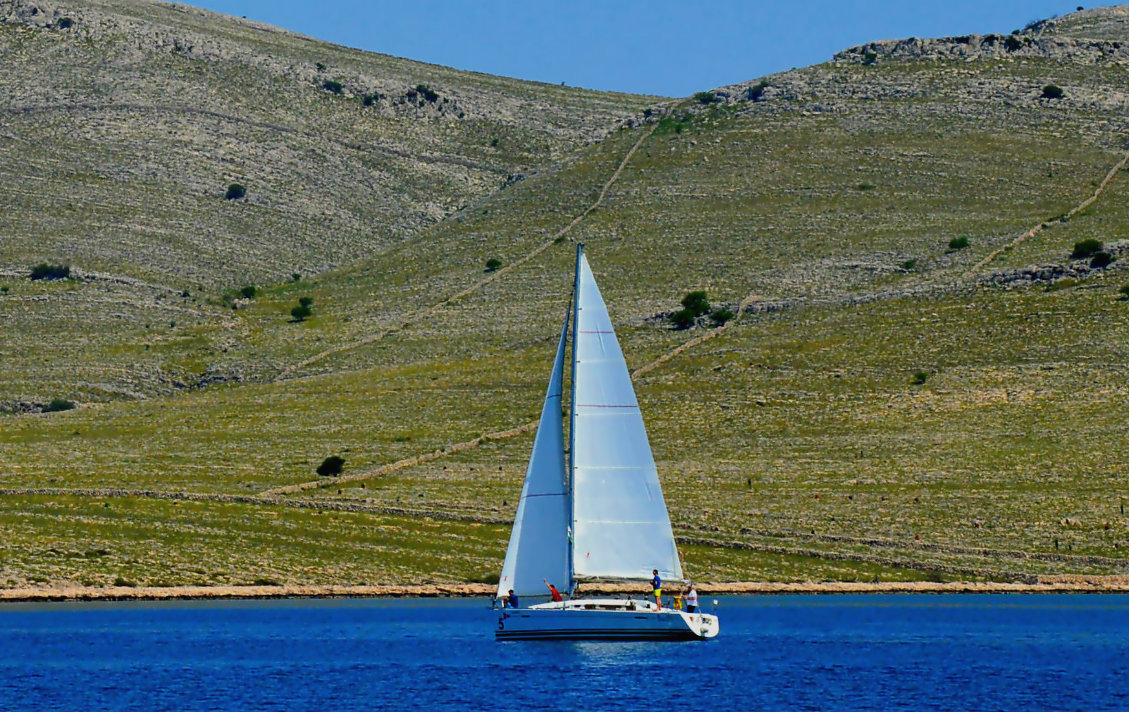 The advantages of sailing in September
1. Lower rental prices for yachts
Peak sailing season in Croatia runs between July and August. That is when the prices are highest. If you are on budget, then sailing tour in September or June is an excellent choice. Yacht charter prices, compared to summer months are app. 30% lower, and so are the berths and marina fees.
Moving forward to October, lower the prices and bigger the discounts on already reduced rates. Rental prices in September can be compared to late May or June, but if you consider taking a sailing trip in spring, then expect lower sea temperatures then in Autumn.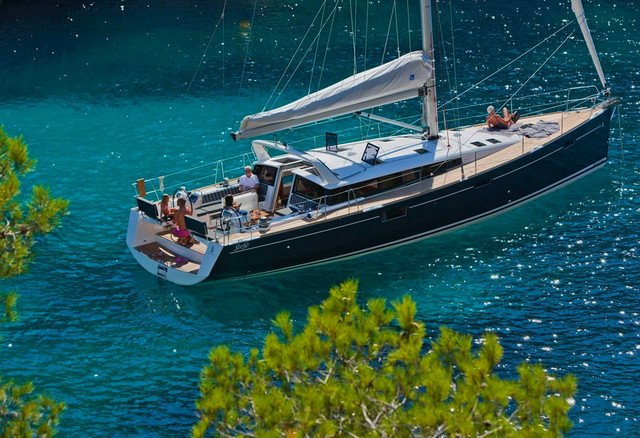 2. More available boats to rent
I highly recommend that you book your holidays early. My advice is at least 6 months before your departure. As I mentioned sailing holiday in Croatia became extremely popular. Even though that September is not the busiest season, you might still consider in booking your yacht by Spring.
Secure your trip early and don't wait for last minute discounts. You might end up without a vacant vessel or even have to reschedule your holidays. Most of the yachts are still available in early Spring with high discounts. It is always possible to pay in 2 instalments. 50% to secure the yacht balance 4 weeks before departure.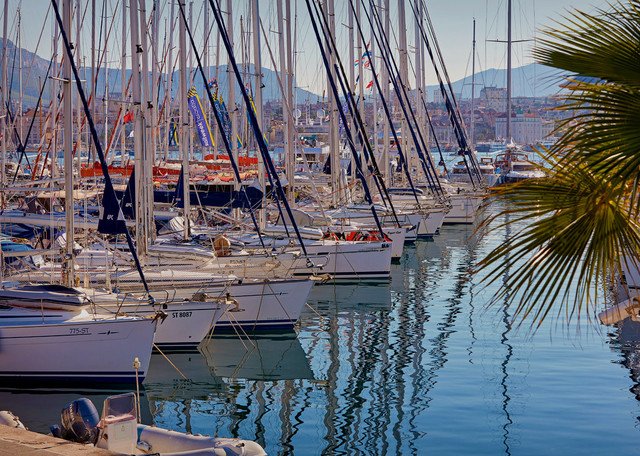 3. Fewer crowds on streets, at sea and in marinas
Wouldn't it be amazing to anchor in a completely isolated cove with no one around? Just you, your sailboat and unspoiled nature. I remember sailing to the islands Hvar and Vis 15 years ago. Villages were like ghost towns, the bays completely empty. Just a couple of local fishermen chatting in a port tavern. As the years past, summer season in Croatia extends. In any case, don't expect the streets to be swarming with tourists in September. Mostly backpackers, adventurers and nautical guests remain at the Adriatic, and suddenly everything feels more genuine and quiet.
There are no RIB's, speed boats and big cruisers at sea, the marinas and town ports are half empty. In August is sometimes hard to get a berth or even a free seat in a restaurant. Don't worry, you will certainly find them in September and you certainly won't miss out, since most of the restaurants, shops and bars are still opened until October. So if you are looking for a peaceful holiday, September is the month to take a sailing trip.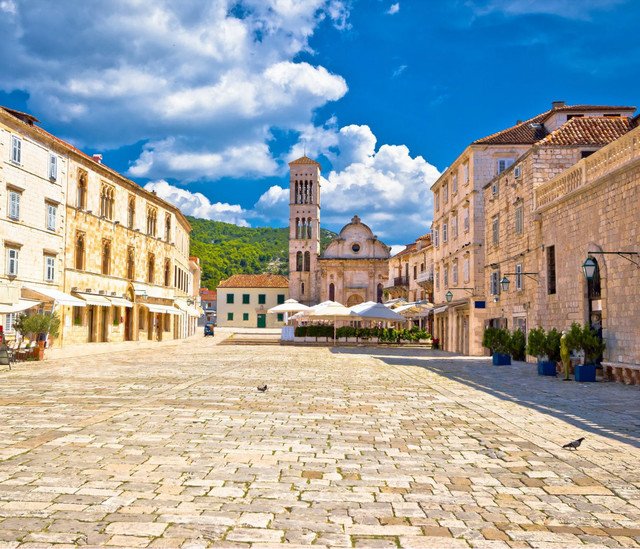 4. Perfect sailing and weather conditions
Sailing in Croatia during September is every sailor's delight. Say goodbye to the stifling heat of August and rejoice to the consistent winds you are about to encounter. Sailing experience will be more calm and peaceful without using your engine.
The weather in September can vary, the systems are rolling over Europe cooling the hot summer air down. The chance of an isolated storm or scattered rain is more likely, however, fronts move on just as quickly as they came.
Daily temperatures stay in the mid-twenties, often peaking into thirty, while the nights cool down to solid twenty. Which means that you will definitively sleep better during the nights, and enjoy in sun-soaked pleasant days.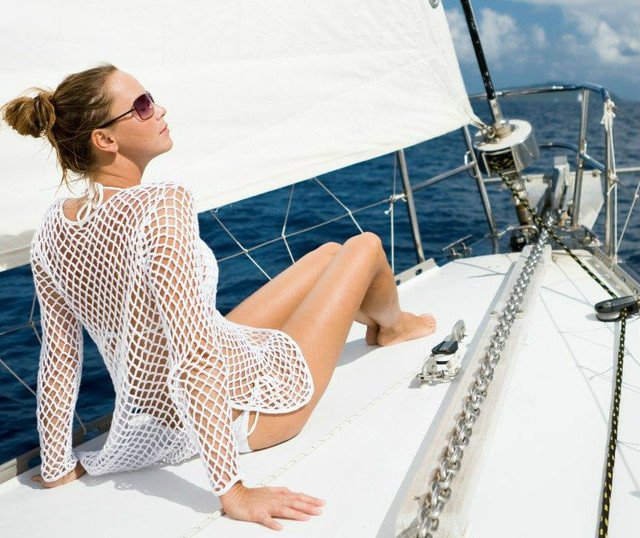 5. Less temperature extremes and warm sea
September in Croatia is the last month of summer season and a true for sailing inclined. A minor
chance of a passing cold front with rain and stronger winds is still possible in early Autumn months. However, it usually clears up quite fast and the air temperature rises again.
Weather in September: Air 25 / Sea 22 / Rainy days 5-7
Adriatic sea in spring (May, mid June) is slowly warming up, reaching its highest temperatures in August, and starting to cool down during September. Sea temperature over twenty are enjoyable for countless water activities. So take this opportunity to snorkel, swim or dive in some of the most idyllic bays of Adriatic. You will always find a free anchorage or a private bay to enjoy peace and quiet with your close ones. Take an internal tip and sail on one of best sailing routes around the most impressive islands. September is also a suitable month for a family sailing holidays.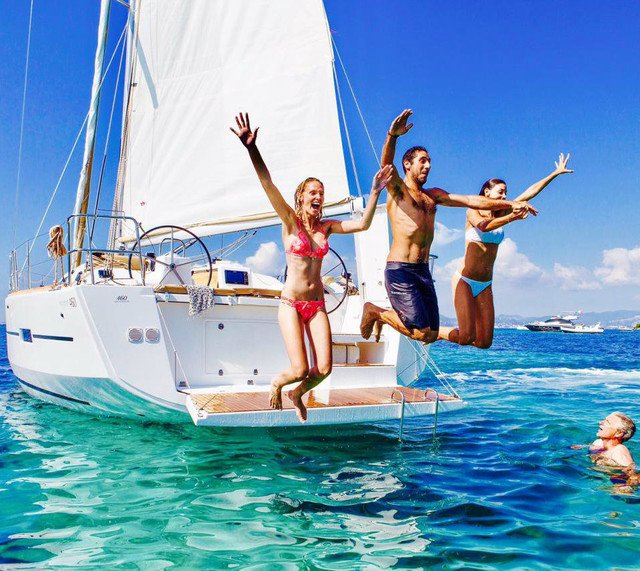 Sail Croatia in September on these beautiful yachts