Why is Croatia best family sailing holiday destination in Europe?
delightful weather with lots of sun and warm sea temperatures for swimming

over 1000 islands to explore

calm and clear Adriatic is ideal for

sailing cruise with kids

plenty of opportunities for families for exploring and various outdoor activities

lots of hidden bays and coves will make your adventure even more interesting

historic island villages are ideal for sighteeing and

affordable yacht charter prices
small distances between islands are ideal for a relaxing family sailing experience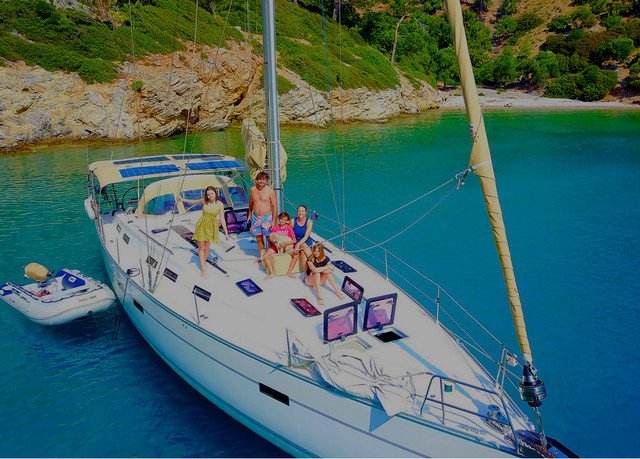 Family Sailing Holidays in Zadar
The iconic Zadar city with nearby islands is one of the most popular family sailing destinations in Dalmatia. Small distances between countless lush-green islands, iconic fishing villages, impressive marine national parks, well-protected ports, laid-back Mediterranean atmosphere and thousands alluring coves, make this diverse area a ideal destination for a relaxing family sailing trip
Northern Dalmatia provides infinite opportunities for yacht rentals and sailing from Zadar city is your best chance to visit the iconic national parks Krka and Kornati. Or start this amazing journey from largest Dalmatian marinas Sukošan or Biograd located only 15 minutes from Zadar international airport.
Do I rent a sailboat or a catamaran?
For families with small children is highly recommended to rent sailing yacht with more on board space. A 7-day sailing holiday experience should be comfortable for everybody that is why charter a sailboat with a swimming platform or perhaps consider in booking a catamaran holiday in Croatia. However, larger and wider the boat, higher the overall expenses.
If you are looking for a affordable sailing charter and more adventurous and exciting boat holiday renting a sailboat is an excellent choice. Your cruising experience will be more fun and interesting, but your final decision very much depends on your travelling style cruising expectations.
For larger families at least +45 ft. sailboat with twin rudders and a bathing plank is recommended, when catamarans provide more stability and space to move or play fro your kids. Find some tips in the blog on catamaran vs sailboat charters.
Hire yacht charter in Croatia with skipper
Enjoy your well-deserved holiday moments in peace and uppermost relaxation and hire a skippered or crewed Croatia yacht charter. Croatian skipper will take care of safety on board and give his best to make your cruising vacations a unforgettable cruising adventure. He will be more then happy to recommend best sailing itinerary considering your route preferences. Contact your skipper 2-3 weeks in advance to advice you in planing a care-free family sailing vacation.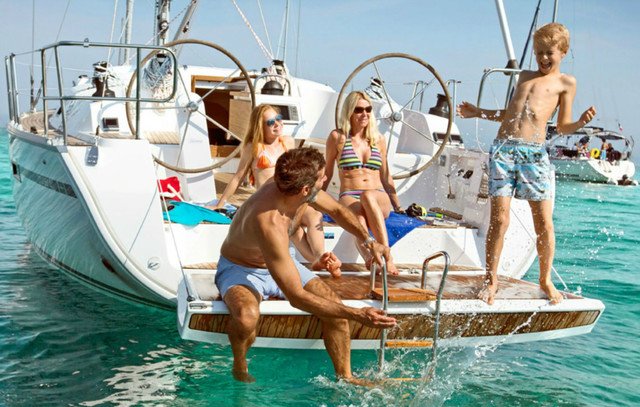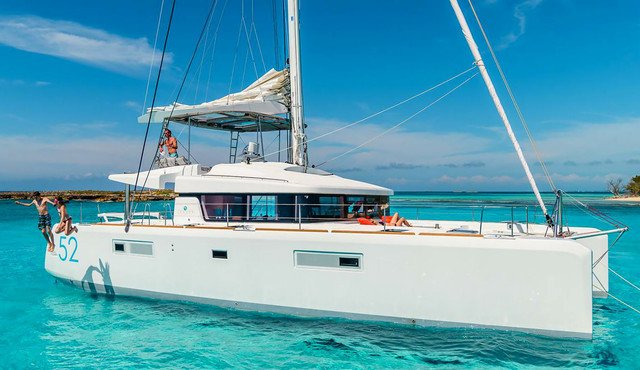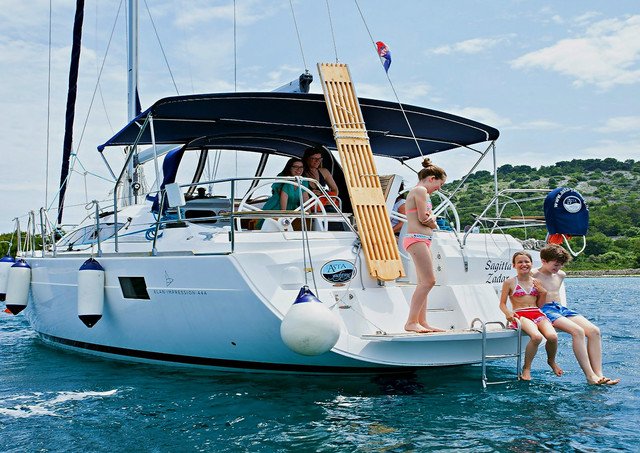 5 best family sailing vacation tips
plan your trip beforehand and contact a reliable

yacht charter agency

Best time to sail Croatia

with kids is in summer between June and

September

take lots of water toys, snorkelling gear, SUP and inflatable belts for smaller kids

make lot of stops during you sailing days for swimming and water activities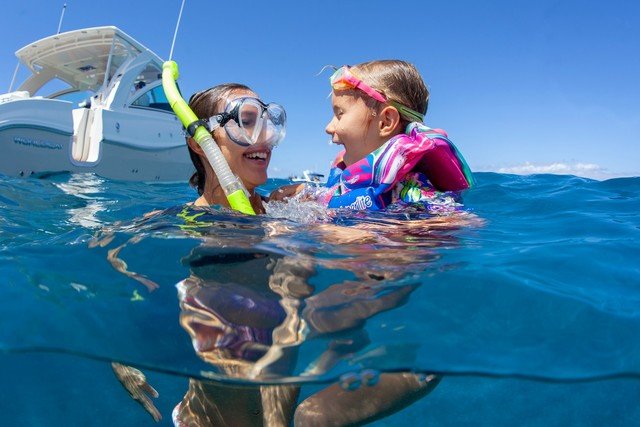 Family sailing trip with local skipper
Skippered or crewed Croatia yacht rental will elevate your sailing experience on a higher level. Your skipper will be in charge with navigating the yacht and taking care of safety onboard, so that everybody would feel cosy and relaxed. You can easily harmonize your itinerary wishes together with him on daily basis. He will make sure that your Croatia sailing holidays is unique adventure.
Professional local skippers are fluent in several languages and a treasury of all kinds of tips. Since Adriatic coast is their home, they know this sailing area as the back of their pockets.
They are fully aware of the weather conditions, know safest anchorages, best places to swim or snorkel and charming villages to visit. Take a stroll along town promenades and try best ice cream in the area or enjoy the delicious culinary delights that your skipper will be happy to recommend.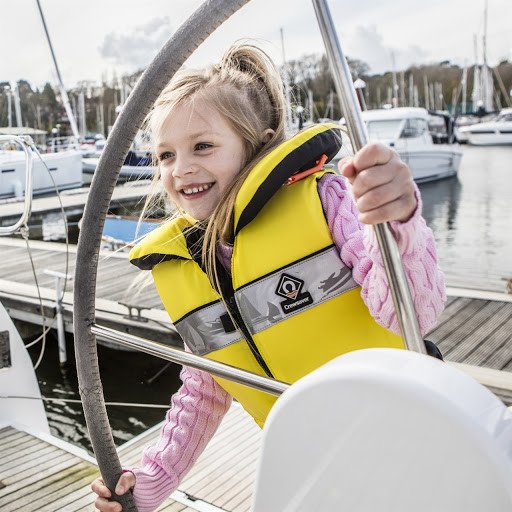 The highlights of Zadar sailing itinerary
visit Kornati national park and try delicious island

cuisine

Find the tranquillity within the myriad of secluded coves within Telaščica's wildlife park

Explore canyons of Krka river and the majestic waterfalls

Visit colourful Primošten town with plenty of water attractions

Visit Šibenik "pirate village" for some extra fun for kids

Stone-walled Zadar town and its famous "sea organ"

Sandy beaches of Dugi Otok island and secluded coves of Molat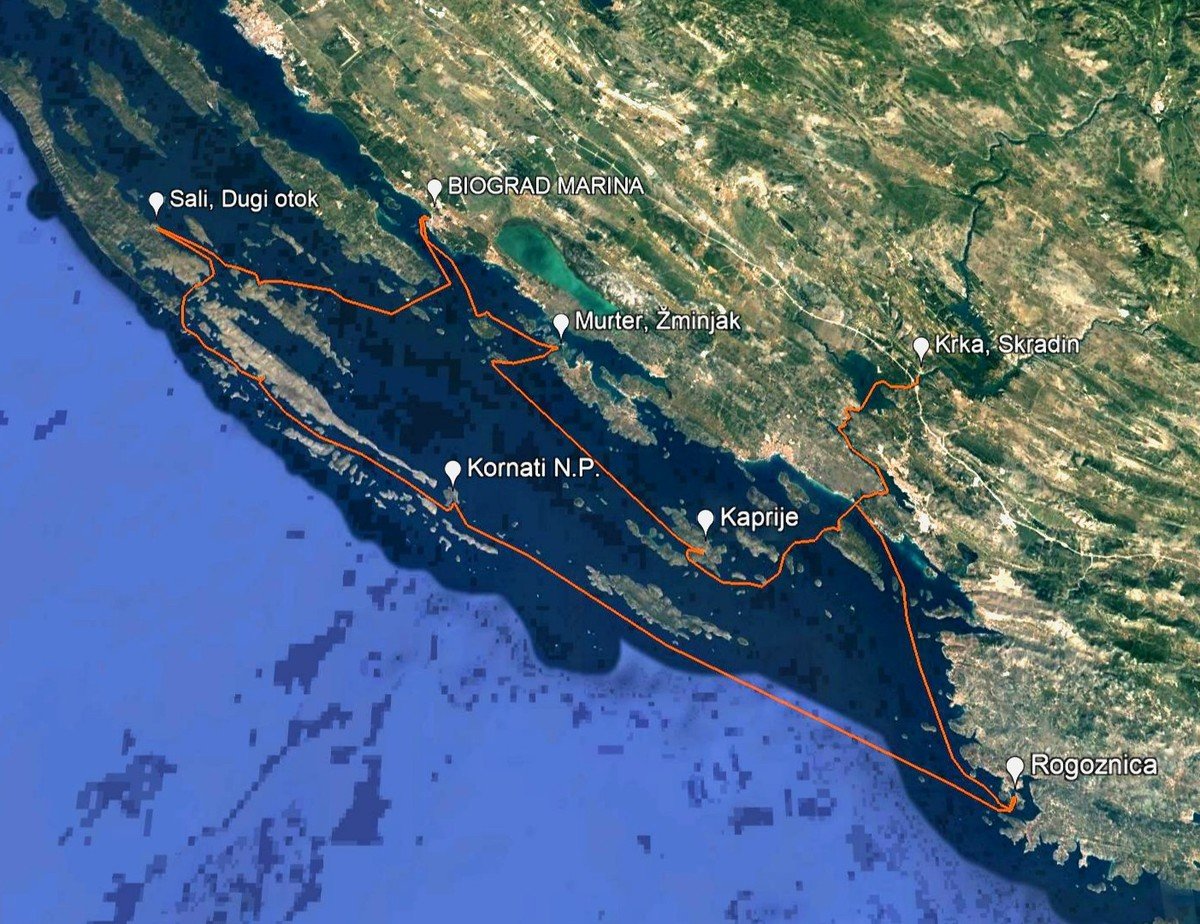 Telascica (below) and Kornati National parks (right)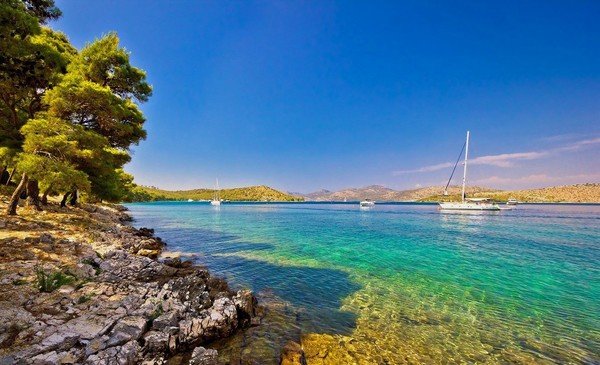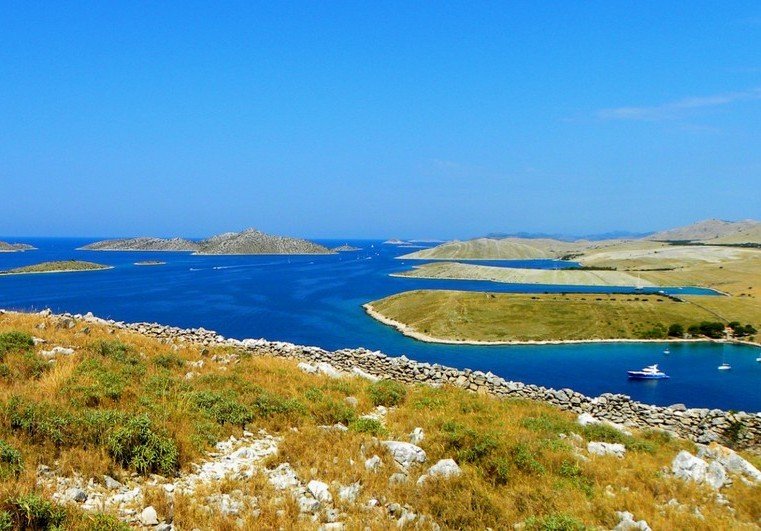 Visit Krka waterfalls (below) and Kaprije isle (right)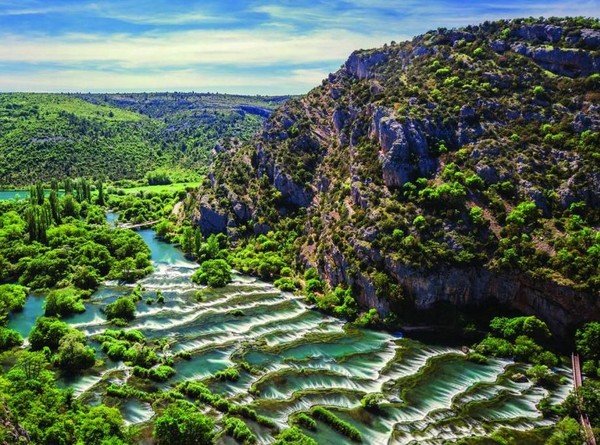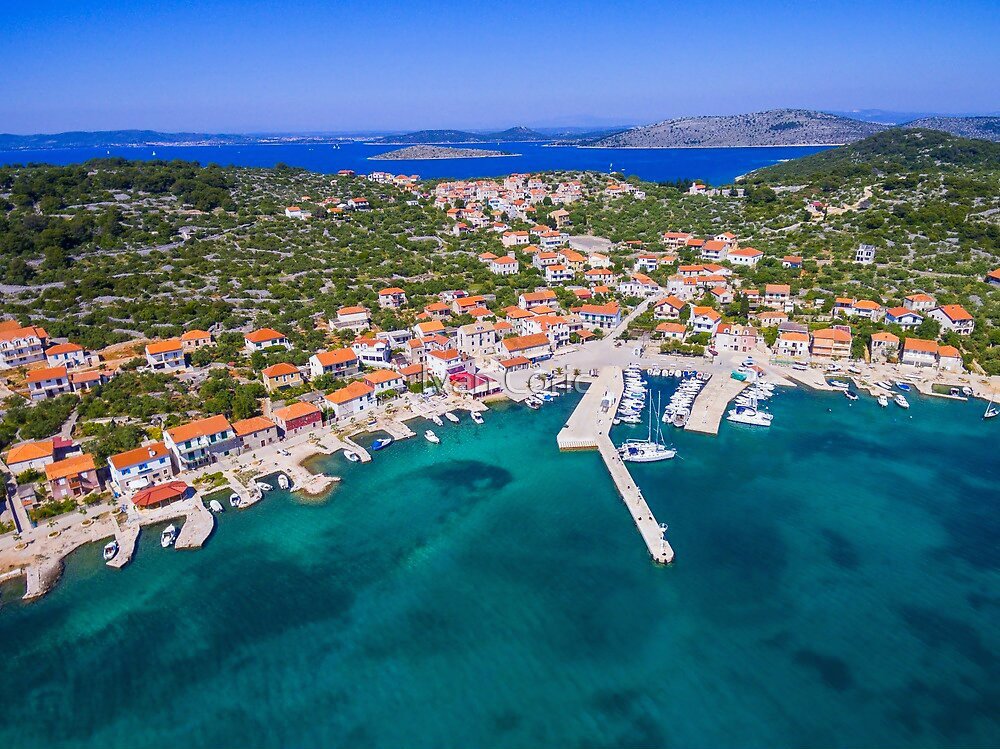 Grilled fish in vibrant Primosten town is a must try