10 Practical tips for a relaxed sailing experience in Croatia
1. Book your holidays early
There are numerous early bird discounts, most of the bareboat sailboat charters in Croatia are still available and you get to pay by 2-3 installments. Don't wait for last minute deals or you might not find a boat to charter. Advanced fee is 50% at the booking, balance should be covered 5 weeks before departure.
2. Hire Sailboat or a Catamaran
The most authentic way of exploring Croatian coast is renting a sailboat or catamaran charter over a motor boat. Not only, that the sailors are considered cooler, hiring a stylish sailing charter in Croatia is also considered affordable for most groups. We believe that there is a yacht for every pocket, and here is model recommended for a family of 5 :
ELAN IMPRESSION 45 with averahge price of 3.500€ per week in main charter season.
3. Take your trip in summer months
High summer on Adriatic might be busy, but the weather is simply glorious. Considering the Croatia weather conditions, you will hit the spot, if your book the trip in July or August. The streets are buzzing the traffic is heavy, but the weather is perfect. It might get bit crowded in marinas and restaurants, but you can always find a quiet place to moor. Check the weather before your departure and pack accordingly. Please read about what to pack for a sailing trip.
4. Book one-week sailing trip in Croatia
In the peak season months, you can rent catamaran in Croatia for the duration of 7 days from Saturday till Saturday. However, it is possible to book a 2-week Croatia yacht vacation or even short 3-4 day tour in the off season.
5. How much for a yacht holiday?
Ask your charter agency for the exact cost for a sailing holiday and beforehand specify what you wish to have included on board (Wi-fi, SUP, Hostess, Cook, Water toys,...). Specific yacht charters in Croatia already come with multitude of inclusions on board. Like Croatia crewed catamarans. Don't let the unexpected costs surprise you.
6. Keep things simple
Don't over pack and rather bring soft duffel bag instead of a hard suitcase. Double cabins in a sailboat or catamaran are bright and spacious, but they can get uncomfortable when 2 large suitcases are blocking your passage. Don't forget your passport, ID and take enough cash. Although you already prepay most of the inclusions, there are still some extras you have to pay at spot (fuel, provisions, tourist tax, marina fees, national parks, transfers and food). Exchange enough local currency KUNA at the official bank before your embark!
7. Set your destination
Focus on a specific area or a destination in Croatia. There are four main sailing destinations in Croatia. All nearby major Croatian airports with good flight and road connections: Pula, Zadar, Split and Dubrovnik. Discovering one destination is just enough for 7-day itineraries. If you like one place more, you can stay there longer. Sailing itinerary is entirely flexible. If you wish to explore more, book a 2-week Croatia sailing cruise.
8. Check in and check out
Please stick to your check in hours written in your boarding pass. Your yacht charter should be prepared and cleaned before your embarkation. There are tidy beaches close to every marina where you can refresh. Check out is usually after 8 AM the next Saturday. It is mandatory to return your boat to marina on Friday before evening for the underwater inspection.
9. Keep your sailing distances small and don't rush
For a day sailor is recommended to keep the routes within 30 NM distance (max. 4 - 5 hours sailing per day). It is difficult to visit all the best spots within a week, so take time to enjoy and make your vacation a valuable and a relaxing experience. During morning calm, is better to take a swim and just chill while waiting for light afternoon winds.
10. Rationalize your provisions
Fill the boat lockers with enough food and supplies at least for the first 2 days. Grocery is cheaper in the markets outside of your base marina. Sometimes charter companies in Croatia offer to buy supplies for you beforehand. Most remote islands might have limited supply, but you can always buy the basics. Bring enough bottled water and don't forget paper towels, garbage bags, toilet paper, sponges, washing liquid, coffee, various snacks.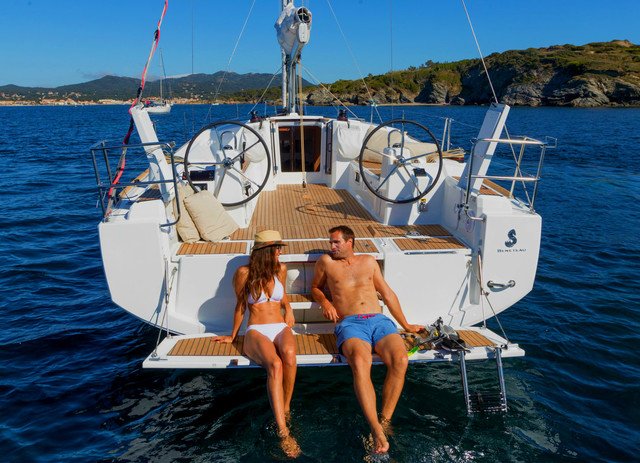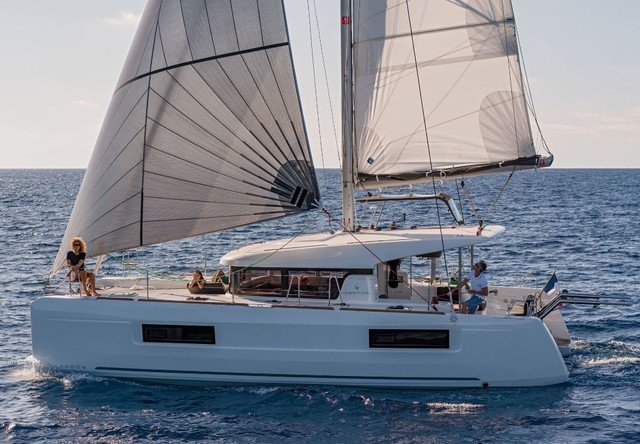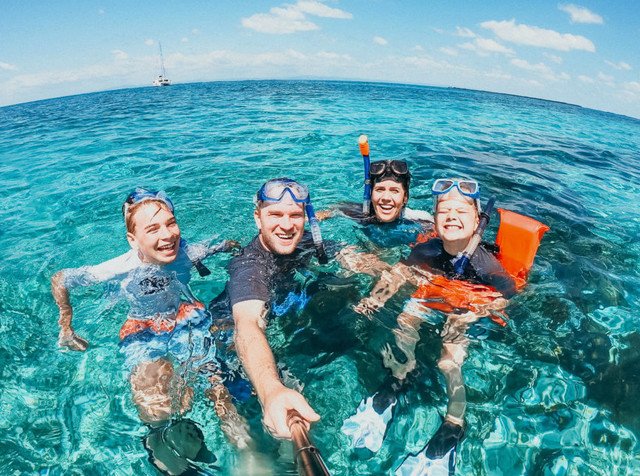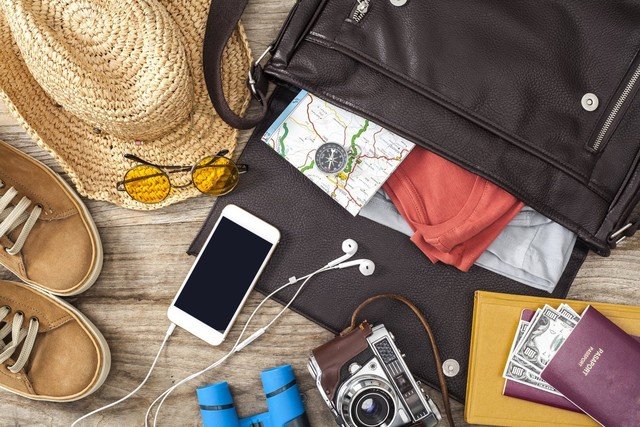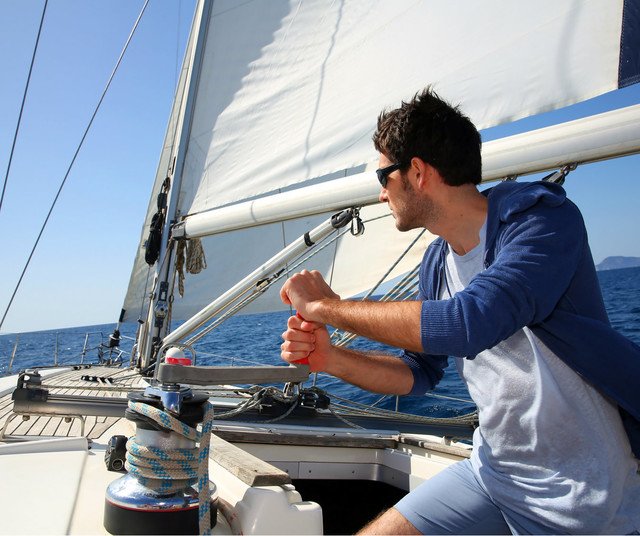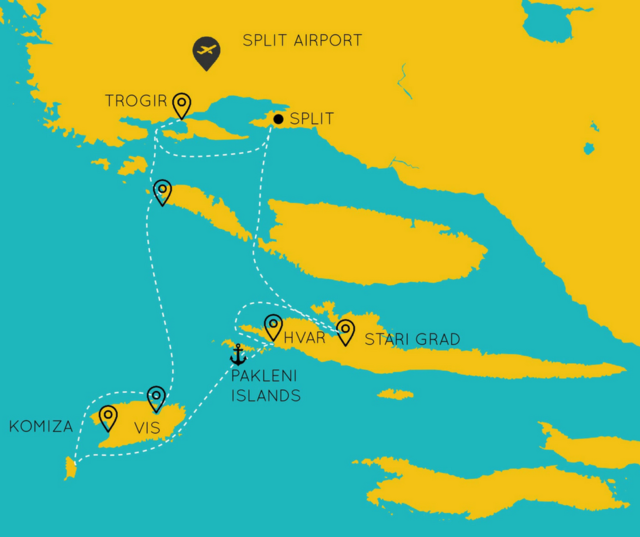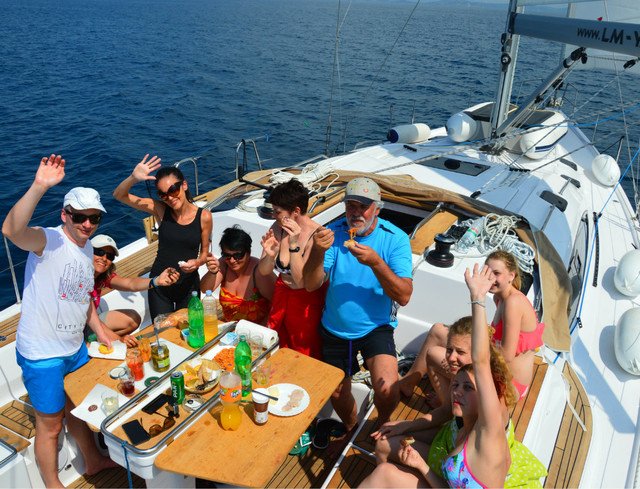 Bareboat or a crewed yacht charter?
1. Hire bareboat yacht charter only if you are experienced sailor with a valid license
2. Book a crewed yacht charter with knowledgeable Croatian skipper
The infinite Croatian coast counts over 1000 islands islets and reefs. In combination with specific local weather conditions, it can be quite a challange to navigate Adriatic waters.
That is why chartering a yacht with Croatian skipper is the most relaxing, flexible and fun-loving option for most of the guests visiting Croatian coast for the first time.
Local skippers know the area, the weather and can advice safest anchorages, quiet ports and top family-run island restaurants wher you can eat fresh and tasty seafood. That will secure you extra free time to explore, party or just chill on your 7-day Croatia yacht charter adventure.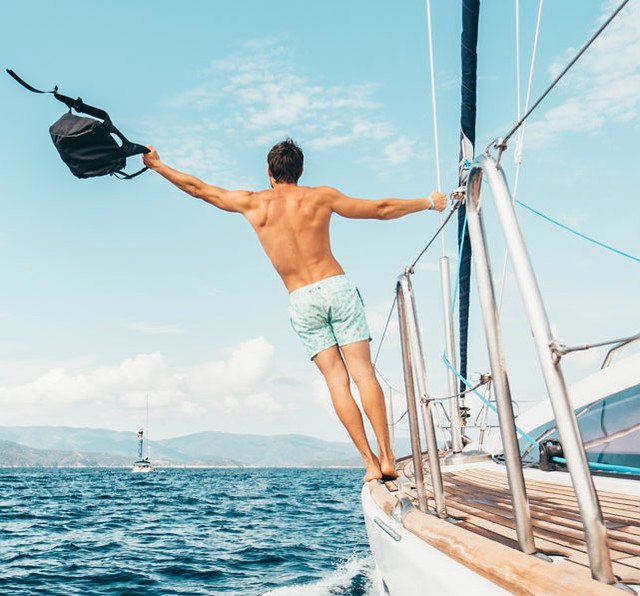 Don't miss out these stunning islands/places on you sailing holiday in Croatia
Some basic phrases in Croatian language
- POLAKO or POMALO (Easy, slowly or also take it easy) - the most common phrase in Dalmatia.
- BOK (Hello and also Bye)
- MOŽE (O.K.)
- ŽIVJELI (Cheers, when drinking)
- KONOBA (traditional family-owned restaurant with fresh local food)
- DOBAR TEK (Enjoy your meal)
- AJMO (Let's go)
- HVALA (Thank You)
- MOLIM (Please)
- DOBAR DAN (Good Afternoon)
- NEMA PROBLEMA (No problem)
- MOGU LI PLATITI (Can I pay?)
Croatian is basically complicated language to master, but the locals love it when visitors to their country make the effort to learn some of these phrases. Sometimes these phrases mean more then just a translated word. In some cases they express your general mood or a state of mind. If you are in emergency or distress, don't worry. The locals will be happy to help you out.
5 basic ethical guidelines for sailors
1. Respect the sea and fellow sailors
2. Keep the environment and the sea clean...and your boat tidy
3. Always try to help other sailors when in distress at sea
4. Follow local maritime rules and regulations at sea and ports
5. Don't talk about politics or religion aboard. There are so many better topics.
Written by Rick Baker, Southampton UK