Bareboat Yacht Charter
Is when you are running you own vessel with no captain or a crew. You take the full responsibility of the boat navigation, itinerary and route planning and provisioning.
Endless freedom to explore in a fully independent and flexibile way is a guarantee. To charter your very own yacht also means owning a adequate boat license for the vessel you hire and that you master all the sailing skills to safely navigate with the people aboard.
BAREBOAT CHARTER BENEFITS:
The bareboat charter offers ultimate freedom and privacy
No additional fees for skipper or a crew
To challenge your own, helps you build extra self-confidence
Gain extra sailing experience and upgrade your knowledge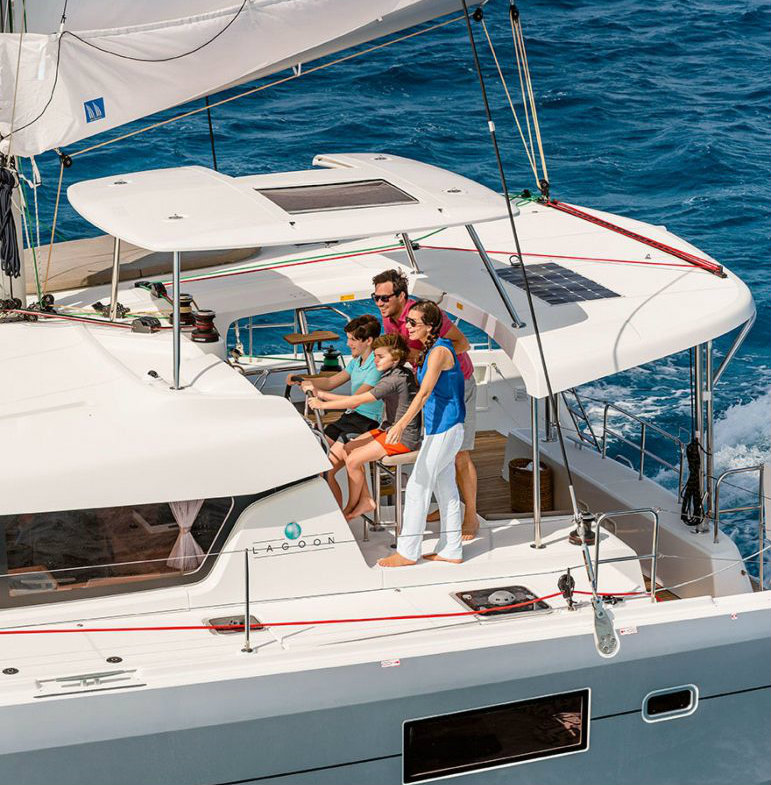 ---
Skippered Yacht Charter
If you don't own a valid boat license and a VHF station certificate, then this is the most hassle-free vacation with completely flexible itinerary and in fact the best option for a relaxing and genuine sailing trip, that is still considered affordable for almost any pocket.
It is highly important that you first choose a reliable yacht company to will provide a suitable yacht and a skipper for a sailing journey. No one knows the situation at sea and the customs of the area you are visiting, better then a local skipper.
SKIPPERED CHARTER BENEFITS:
Skipper takes care of all all commodities and safety on board
The itineraries are fully flexible and adjustable with skipper
You don't need the sailing license
Don't need to worry about the weather or maritime conditions
Receive first-hand tips about the places you are about to visit
Skippered holiday is certainly the most authentic option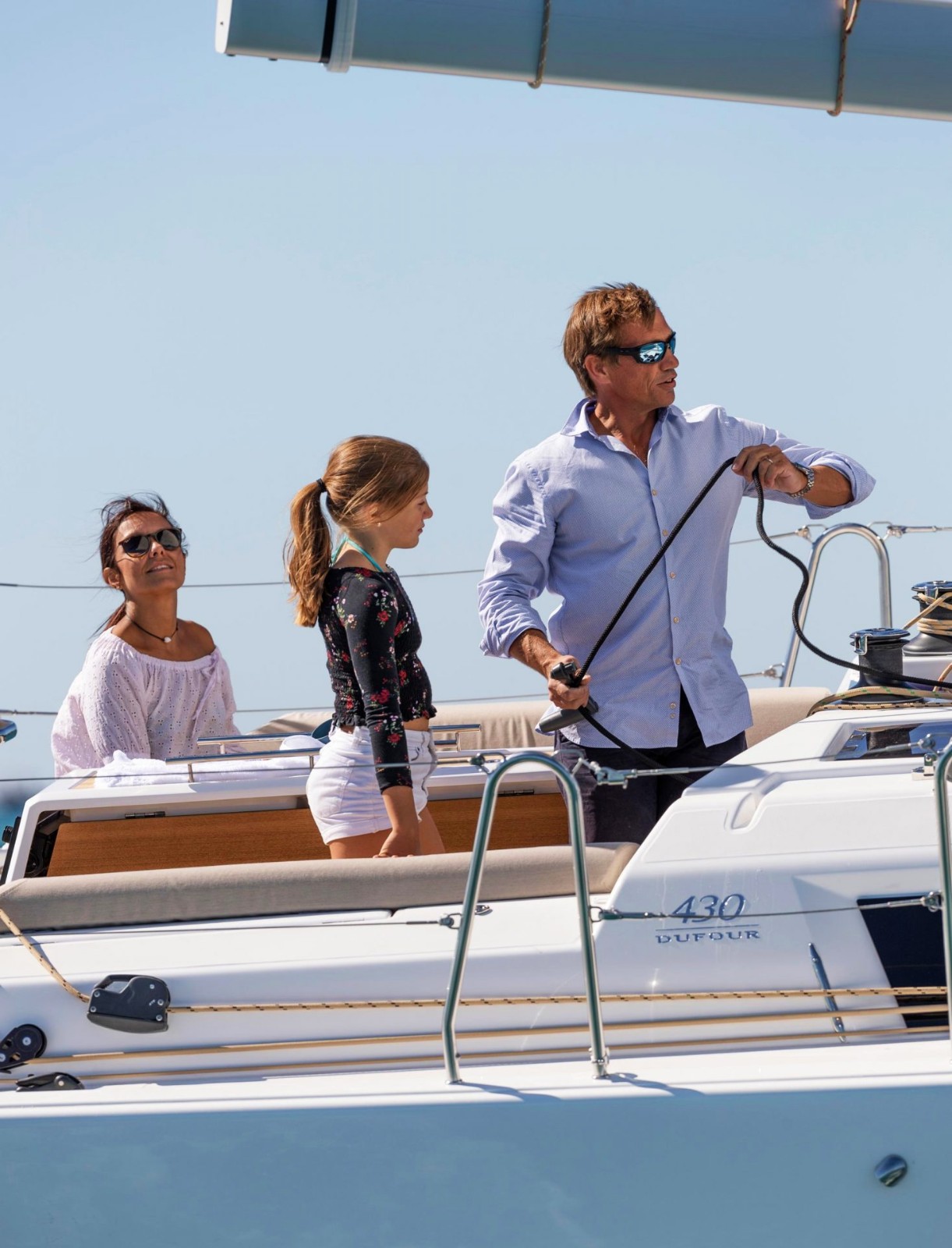 ---
Crewed Yacht Charter
When you want to fully enjoy in comfort and maximum relaxation a luxury Croatia sailboat rental is the perfect choice. Fully catered services aboard a luxurious catamaran or sailing yacht are usually included in crewed charters. This is most expensive option, but you receive an exclusive holiday experience. The crew of minimum 3 -the captain, the stewardess and a chef, are there to make your vacation a cosy and memorable journey. Despite the fact that you don't need to worry about the route, you are still free to decide about daily routine and the itineraries.
YACHT CHARTER WITH CREW BENEFITS:
Exclusive full board services are included
Most comfortable way to travel is a crewed yacht
Extra time to explore, enjoy and fully relax aboard
Full privacy and intimacy is assured on a luxury yacht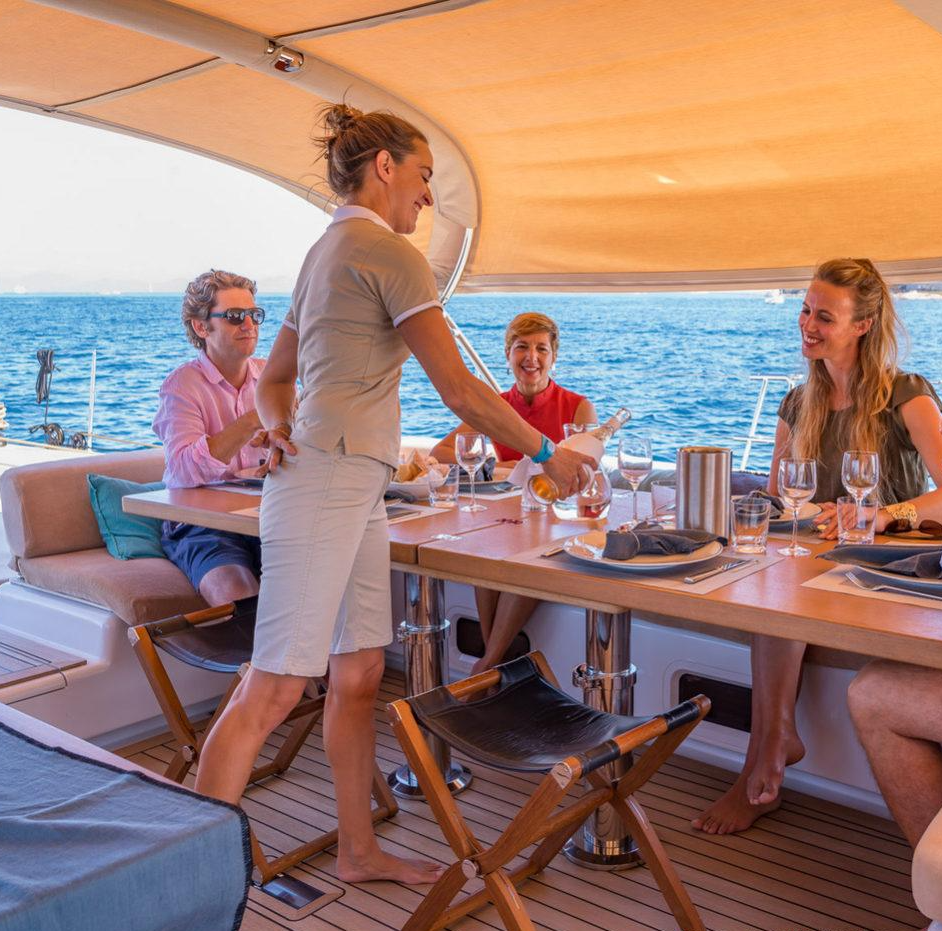 Skippered charters in Croatia - The most relaxed and genuine sailing experience
Every destination has a different character. When it comes to exploring distant foreign countries, I bet, that every sailor wants to experience the true heartbeat of the places he wishes to visit. It is just the way most of Us sailors are - "Epicure adventurers" with almost childish enthusiasm of discovering something new and above all - authentic. Whether it is the landscapes, the intact nature, vibrant towns or tranquil bays, the whole sailing experince needs to be special and as authentic as possible.
So here's my recommendation - hire a local Croatian skipper, and first-hand discover the actual beauties of Croatia. Whether you want to sail more or relax more, he knows best sailing areas, nice bays and the weather conditions. If you prefer to have a nice quiet evening in a secluded cove or find a local restaurant, he will recommend top ones. When you desire to taste the nightlife, there are famous island cities like Hvar, Vodice, Rab, Korcula or Dubrovnik where you can simply join the party and blend in.
Most of the local skippers are not only reliable, very social and fun to be with, but also a treasury of useful tips, local legends and sailing stories they are eager to share...