Where can you sail from Dubrovnik?
DAY 1 (Saturday) Dubrovnik - Šipan
When you embark on a Dubrovnik sailing week, you can definitivelly expect a tranquil and relaxing yacht vacation experience in Croatia. Perhaps even more then on a popular and classic Split sailing itinerary.
Once you've completed stocked the boat lockers and accommodated on yacht, it's time your sailing adventure begins. Perhaps you wish to spend first day strolling the crisscrossed streets of medieval walled city of Dubrovnik. If you already spent day exploring this magical town, set sail towards Elafiti islands and anchor in well-protected Lopud bay.
Leaving the buzzing port of Dubrovnik behind, you will soon start to feel the true pulse of southern Dalmatia. When you don't feel like eating the dinner on boat, the colorful village of Šipan is only a couple of miles further. You can dock your sailboat charter in the town port and take a nice walk along the palm tree promenade later in the evening.
The two family-run restaurants Marko and Dubravka are best in the area, offering amazing traditional culinary works of art based on fish and fresh seafood.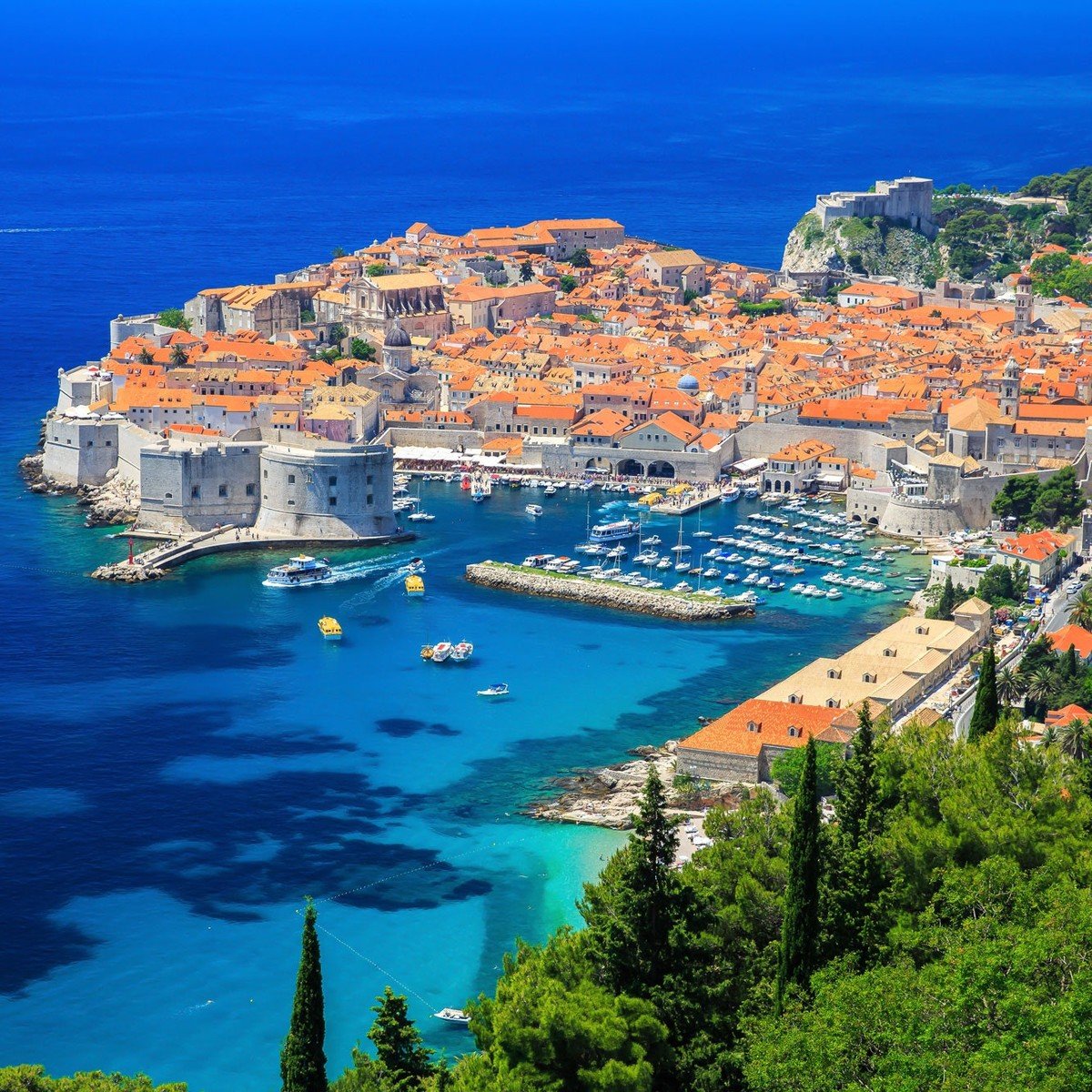 DAY 1 (Saturday) Dubrovnik - Šipan
Don't miss out:
check out the beautiful sandy beaches on island Lopud

take a walk on the evening promnades of Šipan island

taste localy grown vegetables and selected grilled fish in a traditional Restaurans called "konoba"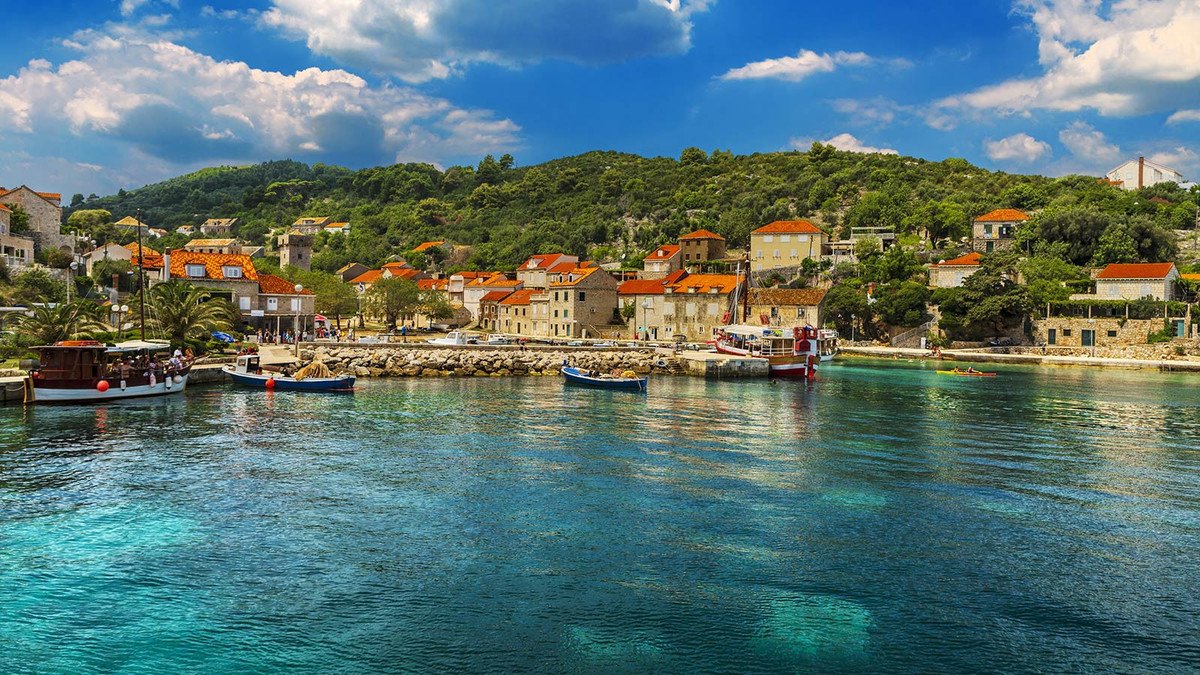 DAY 2 (Sunday) Island Šipan - Mljet N.P. - Pomena
We set sail, towards Mljet National Park and stop for a midday lunch ina charming Okuklje bay, which is a prefect place to stop for a quick swim before docking in Pomena cove.
The "green island" Mljet is considered to be among the most beautiful islands in Croatia. For its exceptional beauty, accented landscape values, dense forests, fertile fields, underwater caves, turquoise waters and numerous rare species, 1/3 of the island is state protected area.
Docking yacht in Pomena bay assures you countless possibilities of how to spend your day within the park. You're just a 15-minute walk from the two dream-like saltwater lakes of Mljet, where you can swim in warm emerald waters surrounded with lush-green pine forests.
There you can also rent a quad or a bike to visit the famous cave of Ulisses, try some of the best locally produced wines, best virgin olive oil or taste the famous goat cheese in one of the family-run restaurants.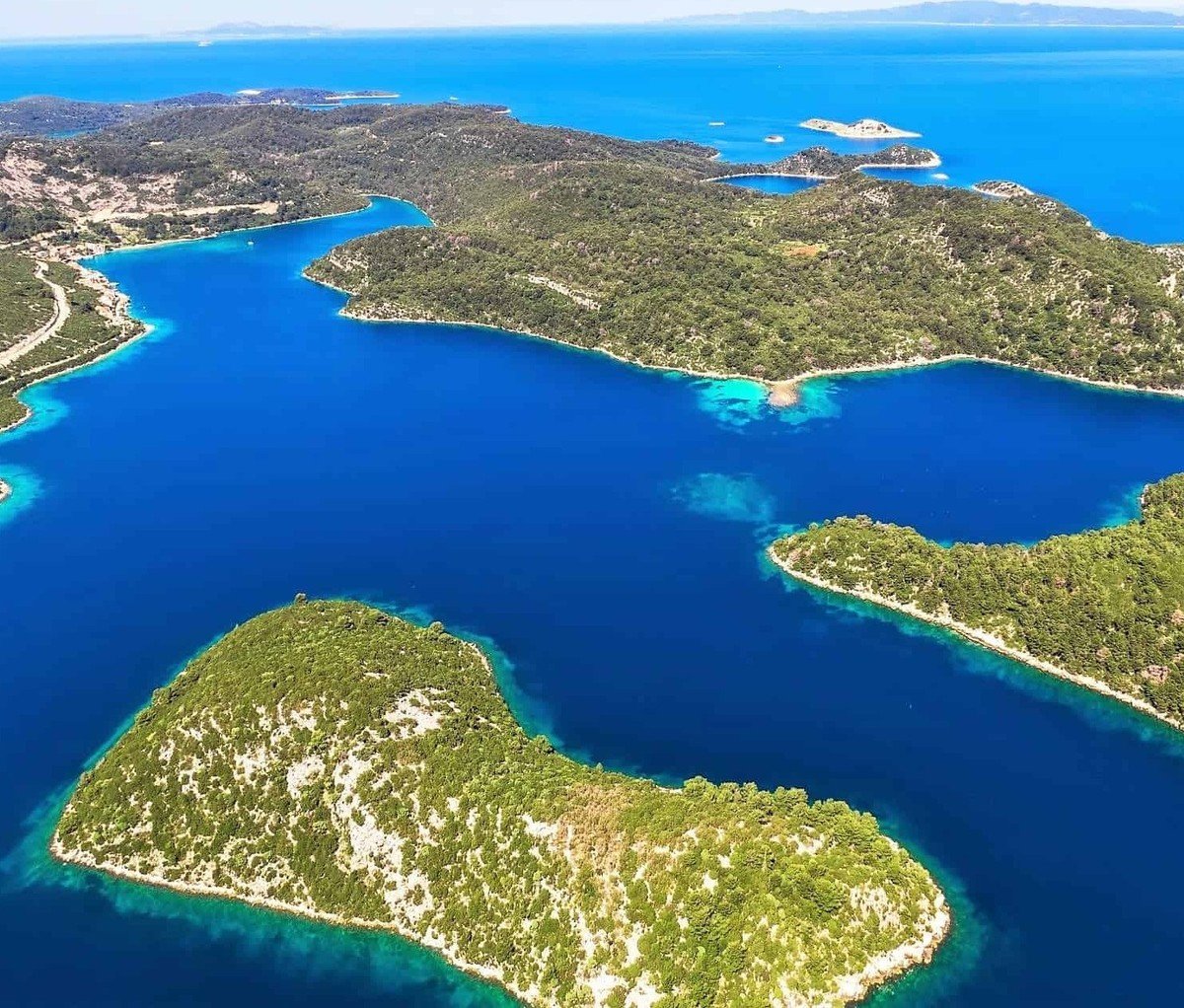 DAY 2 (Sunday) Island Šipan - Mljet N.P. - Pomena
Don't Miss out:
swim in the emerald salt lakes and check out the monestry

taste locally produced olive oil

explore the cave of "Ulysses"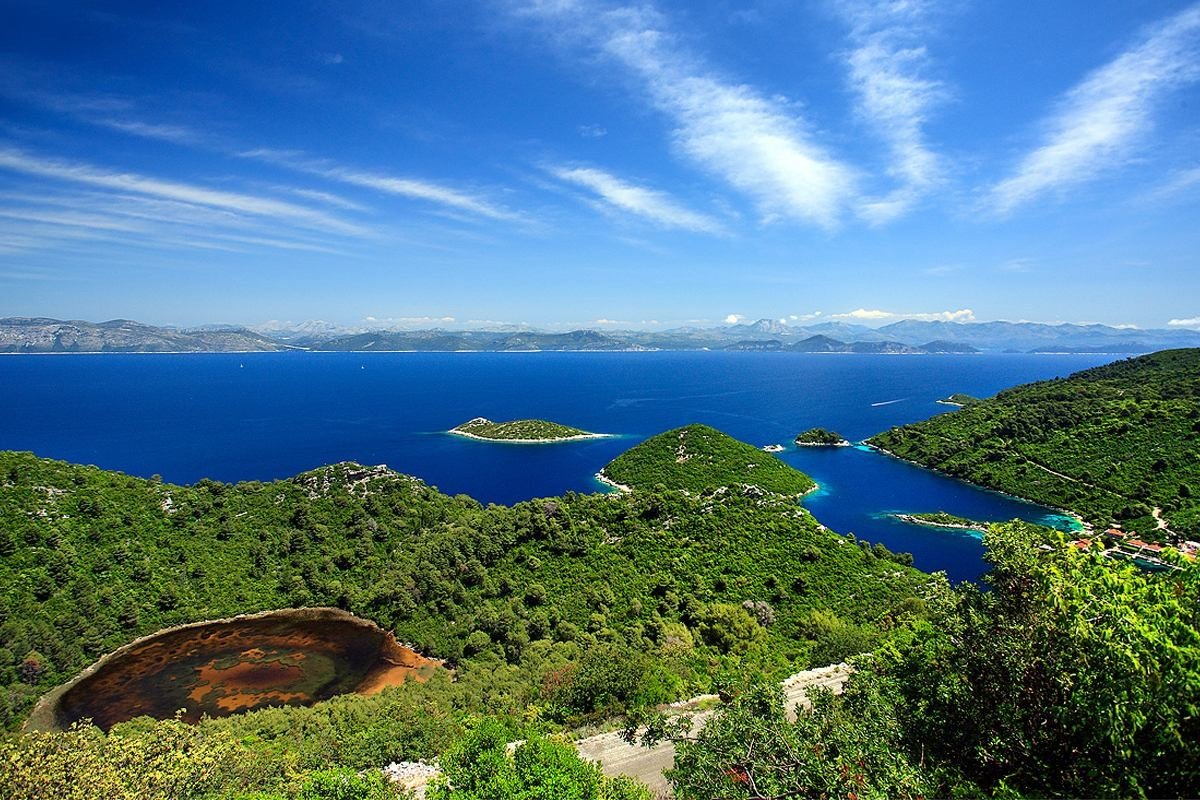 DAY 3 (Monday) Mljet, Pomena - Korčula island
Skippered yacht charter in Dubrovnik provides the unique opportuniy to discover famous Korčula island. Idyllic small-town embedded among dense forests and fig trees should be on almost every sailing itineryary. This picturesque village is a fusion of well-preserved Venetian buildings, medieval fortresses, impressive defense walls, crisscrossed atmospheric streets and stylish beach bars.
The diversity of the this little gem is simply breathtaking. "Dubrovnik in small" as sometimes Korčula is called, fuses monumental architecture, abundance of museums, impressive cultural heritage and pure nature at its best. Don't forget to visit the house of famed explorer (and sailor) Marco Polo. The island's sunny position is in fact the main reason that the local community tries to promote their green oriented agriculture and sustainable local production.
A TIP: If you don't like too much hustle abd bustle, find your berth in Marina Lumbarda and visit agrotourismus Zure and taste some of the best wines of Korčula.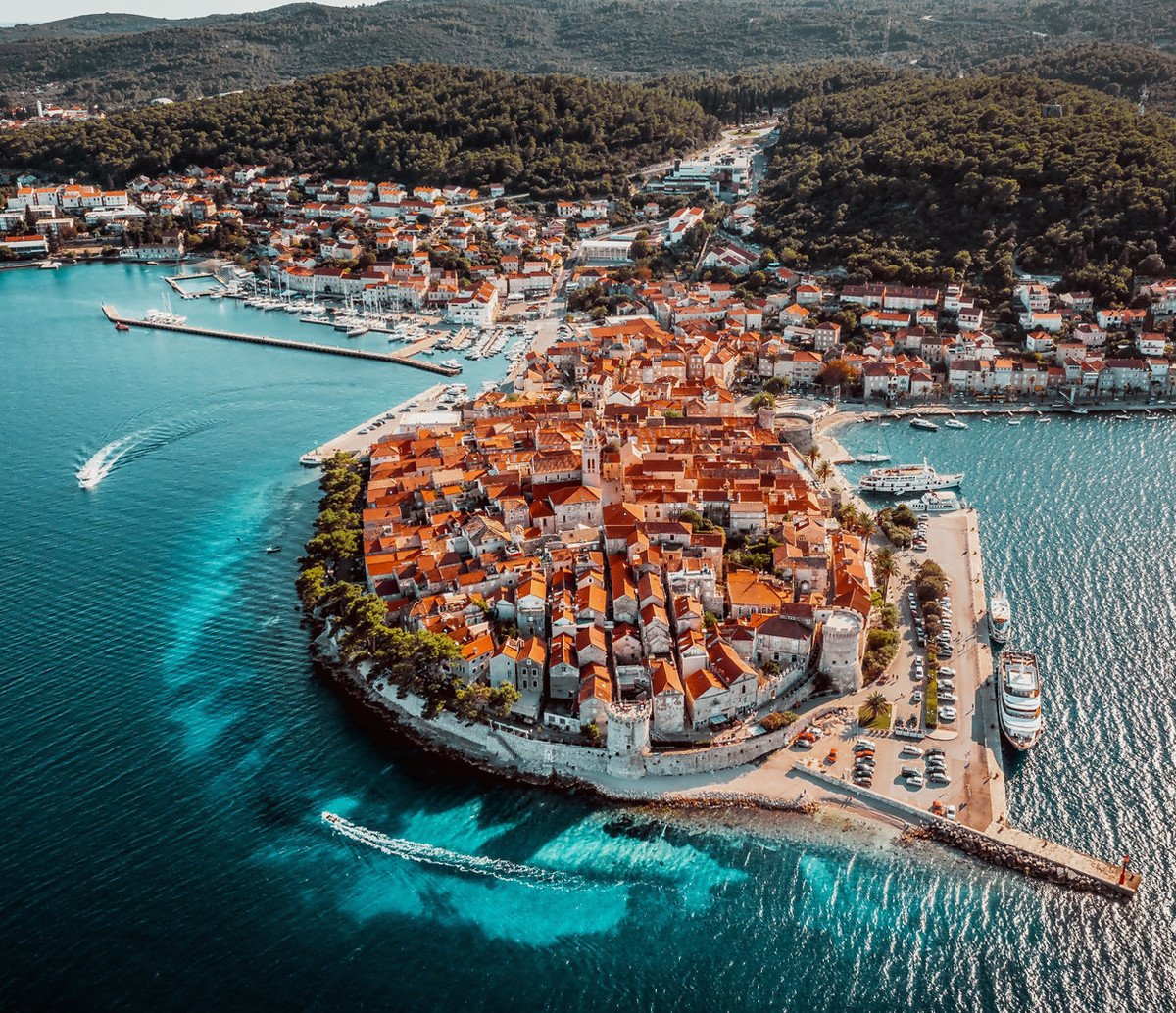 DAY 3 (Monday) Mljet, Pomena - Korčula island
Don't Miss out:
Marco Polo Tower at the Marco Polo Museum

check out the sandy beaches and vines around Lumbarda village

explore the islands around Vela Luka archgipelago in the north

visit Zure restaurant in Lumbarda and and try home produced wines and freshly caught fish

have a drink in a beach bar in the town promenade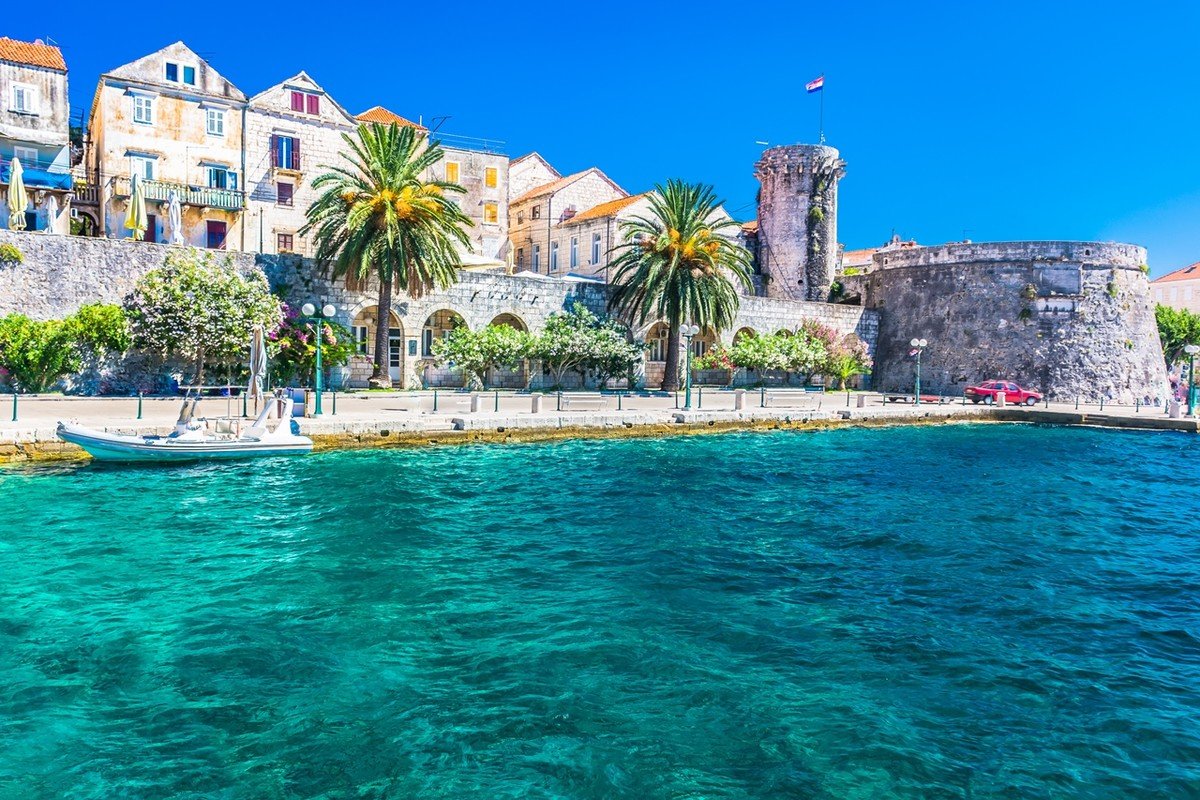 DAY 4 (Tuesday) Korčula - Lastovo N. P.
Just navigating between the islands of Lastovo wildlife resort is a one-of-a-kind adventure. The island of happiness as the locals call this secluded Adriatic treasure, is definitively a place where time stops.
Lastovo national park is considered as one of the largest marine protected areas in Croatia containing 44 islands, islets and reefs. Crystal clear waters swarming with fish, remarkable biodiversity, dense pine forests, secluded bays and iconic fisherman's taverns make this hidden gem a unque getaway and a must-see during your sailing trip in Croatia.
Before we reach the island, we anchor for lunch and swim in turquoise waters on exotic Lastovnjaci. Lastovo has a long-lasting tradition of welcoming sailors, so it is easy to find protected anchorages in a natural ambience of Jurjeva Luka or well-sheltered marina Pasadur. Best restaurants lie in a romantic Zaklopatica bay, where we overnight.
Grilled John dory, Scorpio fish, bream, lobster or pasta with fresh scampi in a locally-run tavern called "Konoba" is a must try. Lastovo is claimed as the one of the last 10 Mediterranean heavenly oasis, which preserved and untouched beauty.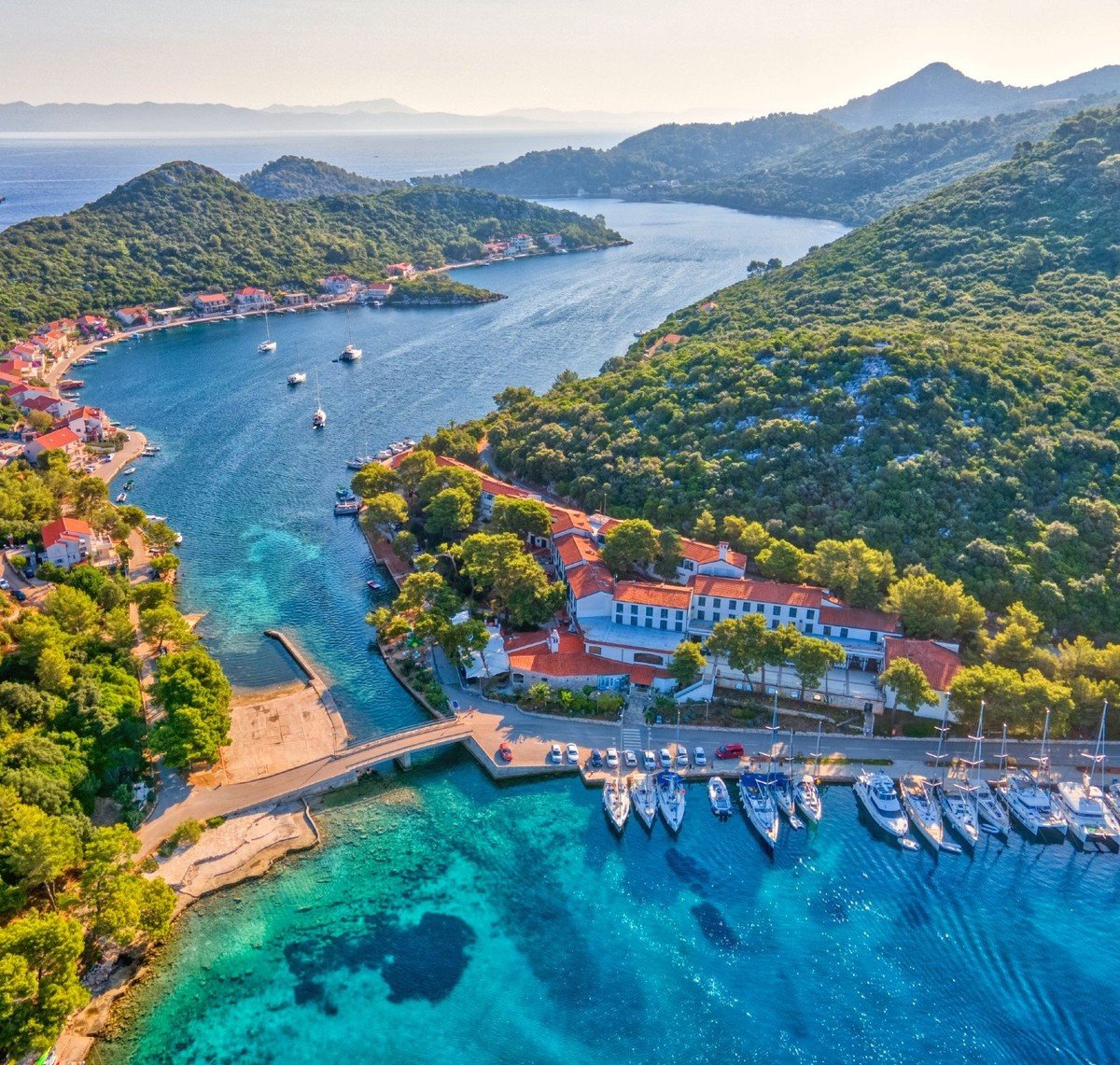 DAY 4 (Tuesday) Korčula - Lastovo N. P.
Don't miss out:
swimming and snorkelling in the true-blue waters of Lastovnjaci islands

visit the village Lastovo on the top of the islands for its unique architcture and iconic local people

try local specialty - lobster with noodles in zaklopatica bay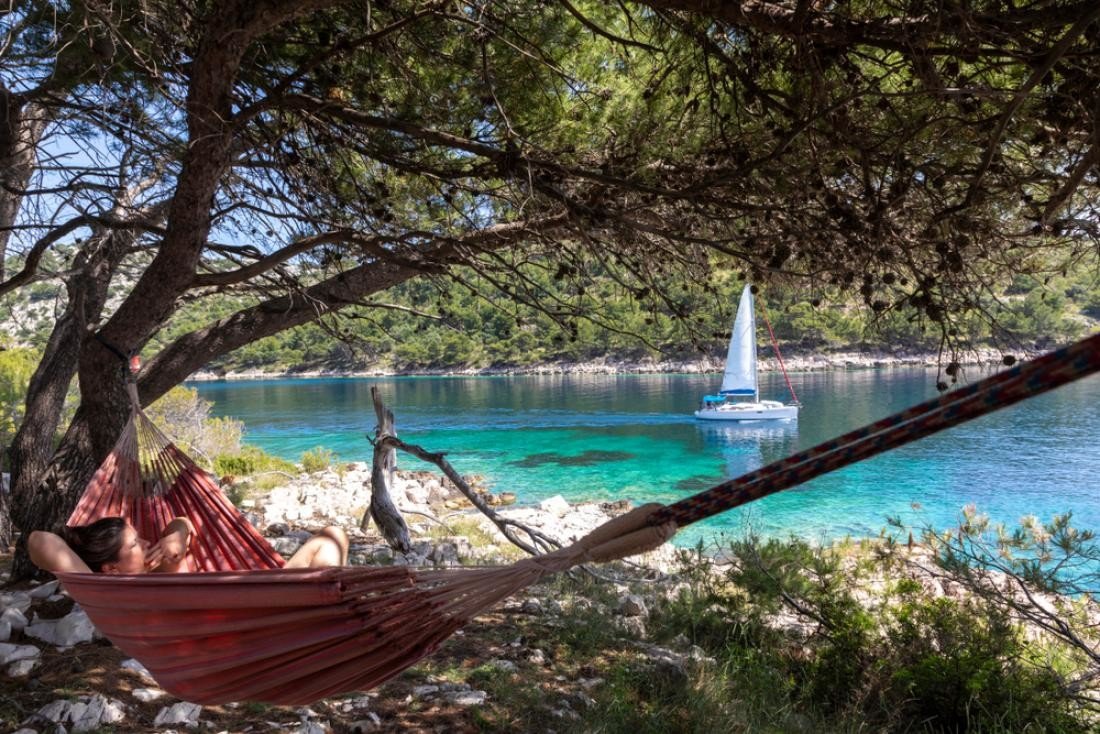 DAY 5 (Wednesday) Lastovo - Trstenik bay
In the morning take a one-mile walk up to town and check the medieval stone houses with unique chimney tops of Lastovo village.
After navigating around Lastovo island we set our bearings to the east, for our next alluring destination, Trstenik bay on Pelješac peninsula. Pristine coves and bays around Pelješac are probably best kept secrets of any sailing itinerary in Croatia. And not many bareboat charters in Croatia find their way here.
A gentle sailing crusie across the glittering Adriatic might reward us with a flock of playful dolphins. Along the way you'll pass scenic mountains, olive groves, amazing vineyards and seascapes with beautiful beaches that will tempt you to drop anchor and go for a swim.
Trstenik bay is a small fishing village under the steep mountain slopes reflecting pure natural scenes and peaceful surroundings. Best Croatian wines are produced within these hills, so go ahead, and indulge in sampling the local produce in a local winery.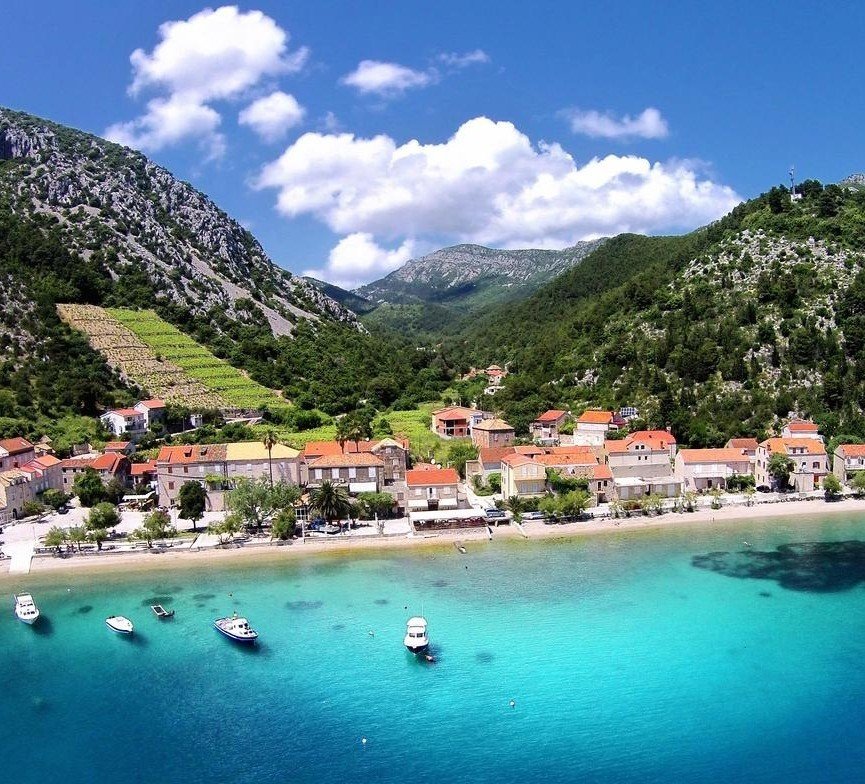 DAY 5 (Wednesday) Lastovo - Trstenik bay
Don't miss out:
Taste the famous wine Grgič in a local wine celler

Discover beautiful bays Kupinova and Prapratno

Romantic sunsets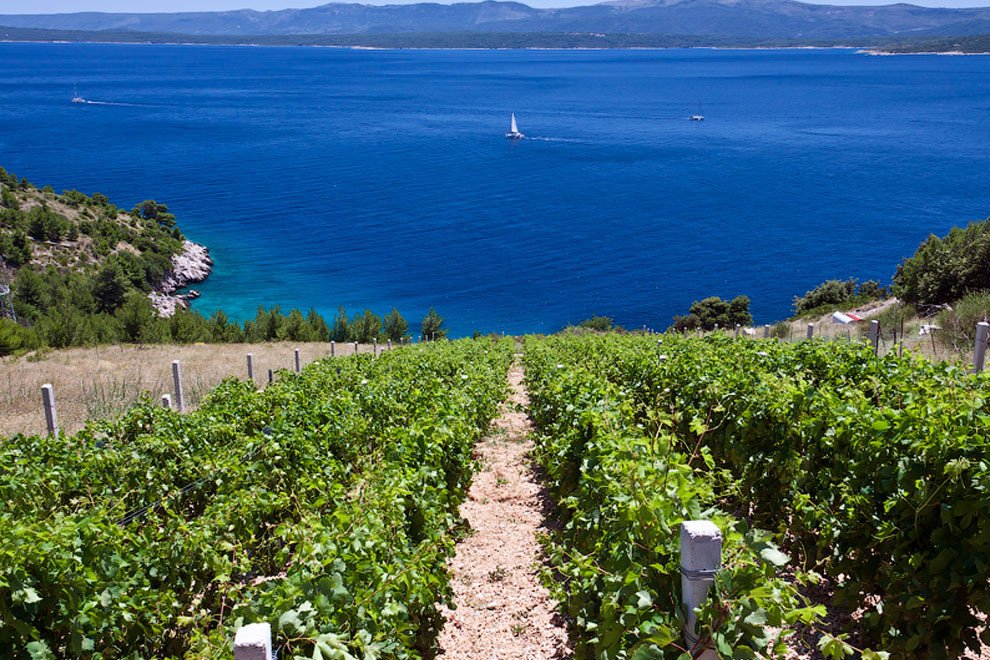 DAY 6 (Thursday) Trstenik - Ston
Passing by the desely woodd Peljšac coastline, you can admire the true beauties of this area. Pine-forested hilly landscapes are simply breathtaking inviting you to stop for a quick lunch and snorkel in one of the secluded sandy beaches. Enjoy and relax your afternoon on anchor in a stunning ambience. Later let's catch some breeze to help us sail the yacht towards our final stop Kobaš bay near Ston.
Best way of spending the last night at sea is visiting picturesque Ston bay and the same-named village the next morning.
Famous for cultivating seashells and oysters, Ston is the perfect place to try some of the best dishes based on clams, oysters and mussels. It is recommended to spend the night in Kobaš bay south from Ston dine and find a free mooring in one of the seaside restaurants. Luka's tavern is what we recommend.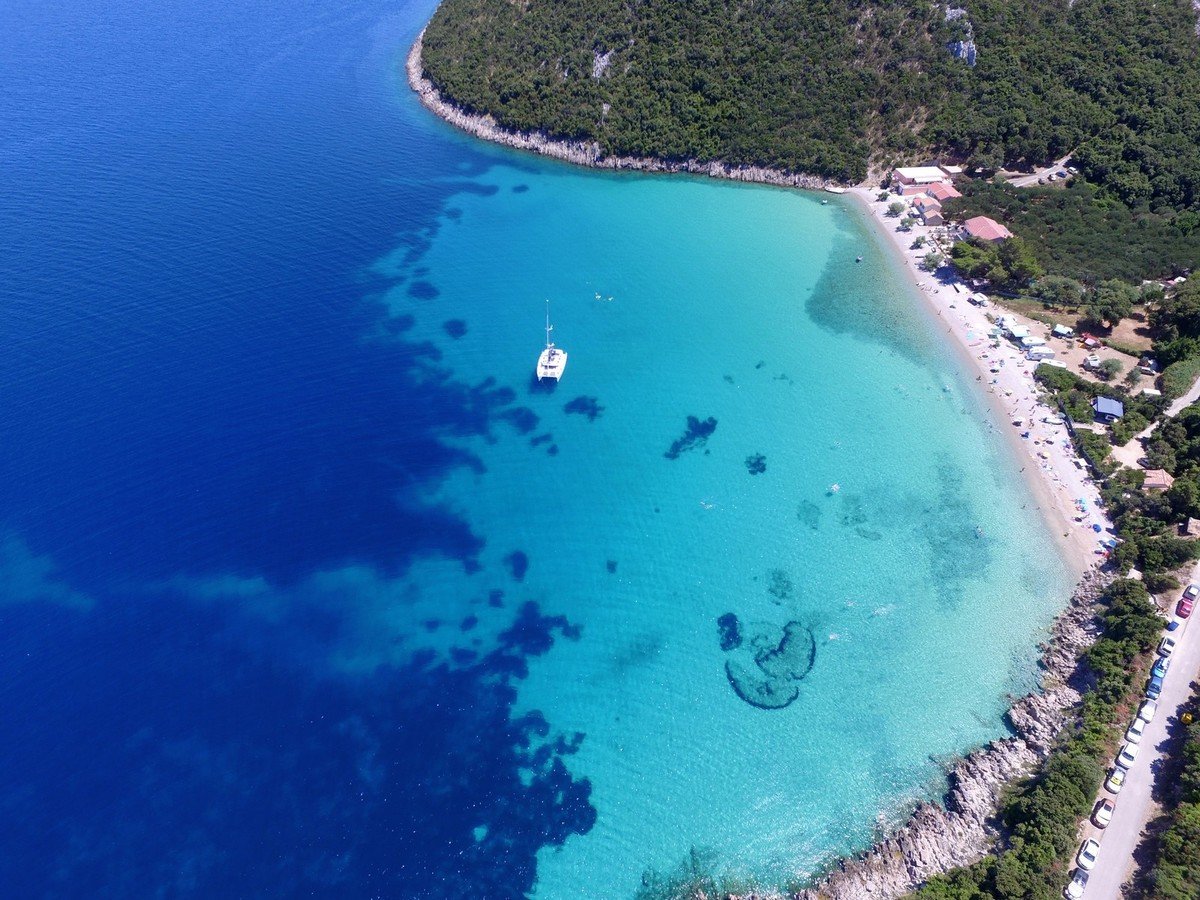 DAY 6 (Thursday) Trstenik - Ston
Don't miss out:
Prapratno and Zuljana bay and its amazing sandy beaches

Taste Seashells and Pelješac wines in Kobas bay

Visit ancient ruins and and stone-walled town Ston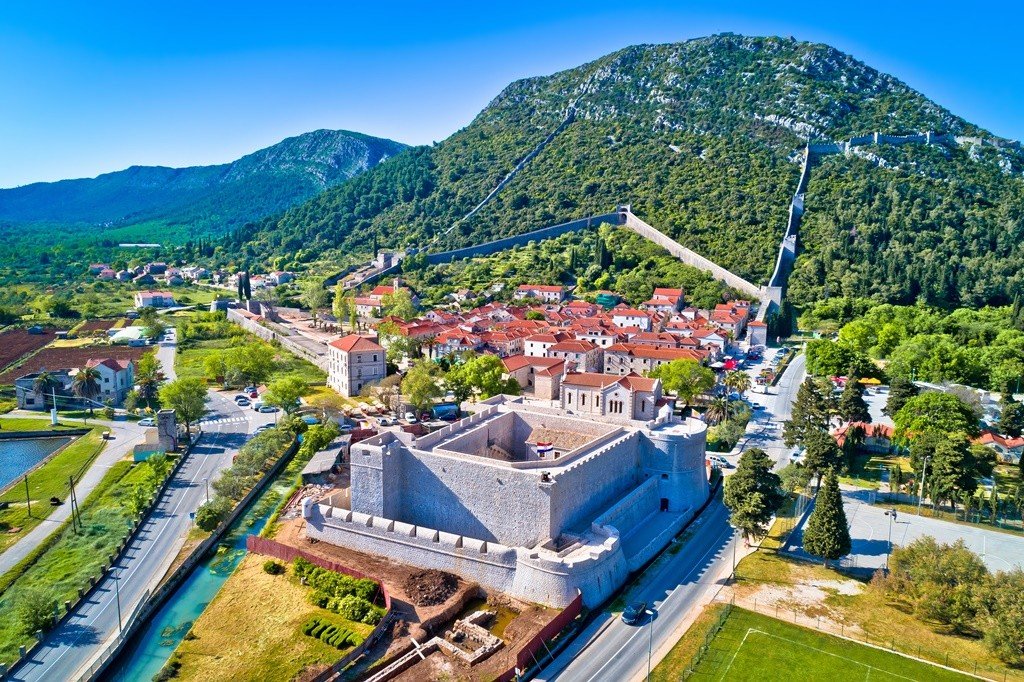 DAY 7 (Friday) Ston bay - Dubrovnik
If you next feel like stretching your legs, take a nice 2-mile panoramic morning walk along the shore and explore historic Ston town. Impressive city walls are known to be the second longest defensive walls in the world.
Anchoring in alluring Smokvina beach on our way south to is the perfect for our last lunch on board before returning to Dubrovnik yacht charter base. We should aim to be back in the marina before 5pm so that the boats can be inspected ready for the changeover day tomorrow.
What can be better than to spend your last night walking through the marble streets of Dubrovnik old town and taste the Mediterranean from another era. after a delicious dinner. Your journey is sadly near to an end and time has come to say goodbye. After breakfast, one last picture of your yacht and hope share another sailing adventure on our yacht charter in Split Zadar or Pula.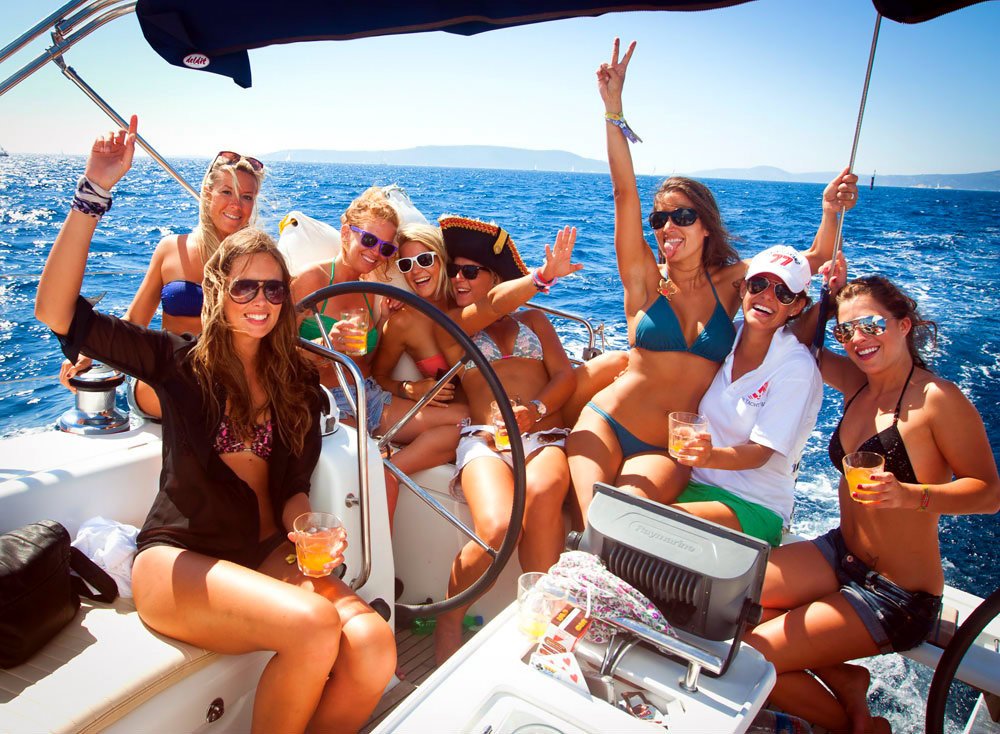 DAY 7 (Friday) Ston bay - Dubrovnik
Don't miss out:
check out the 2nd. longest city wall in the world

try local wines and buy some souvenirs in Ston

Dubrovnik mighty walls is considred among best-preserved medieval walled cities on Earth

discover old town Dubrovnik in the evning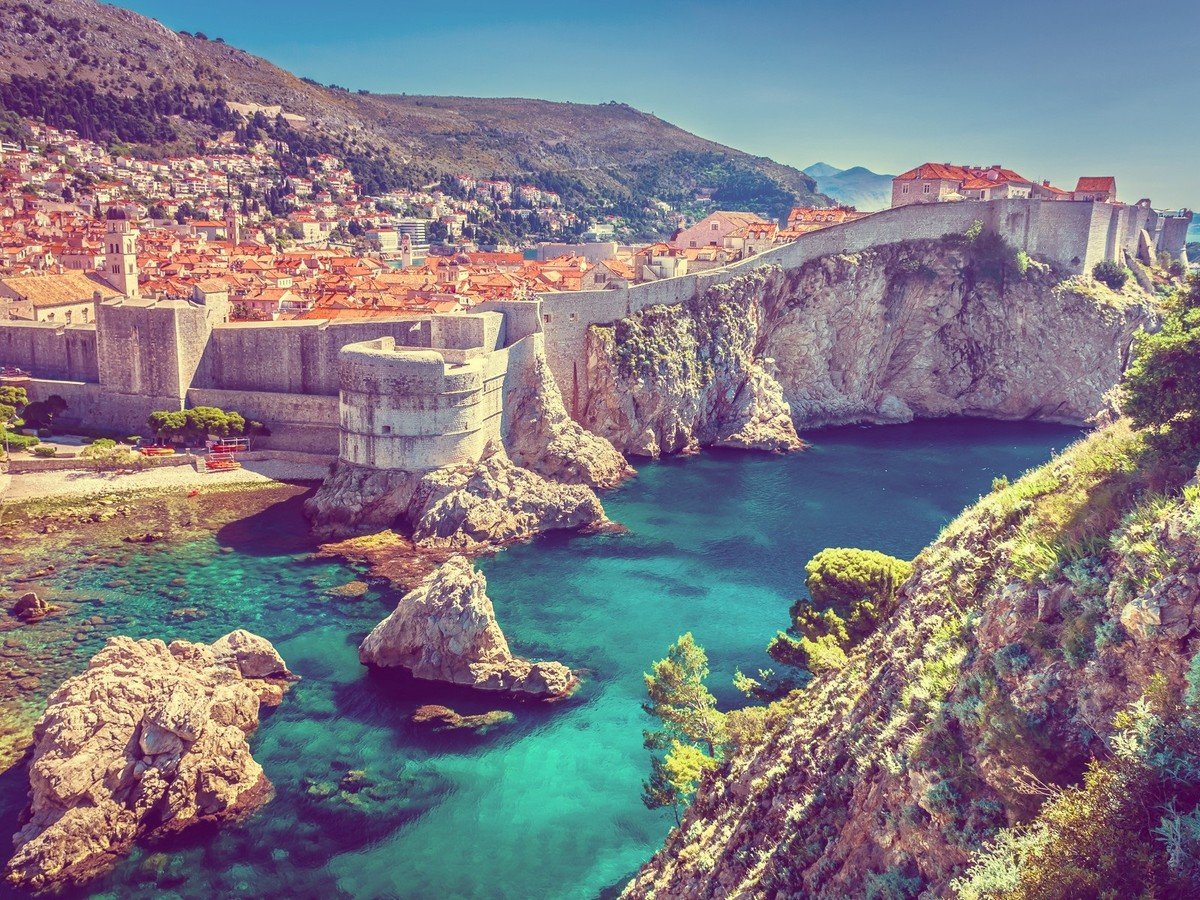 Please follow our Dubrovnik sailing routes below:
FAQ's and what to expect on a Dubrovnik sailing week