Practical tips for Croatia sailing holiday
1. Secure your holidays early
There are numerous early bird discounts, most of the yachts are still available and you get to pay by installments. Balance is 50% at the booking and 50% one month before your departure.
2. Hire a Sailboat or Catamaran
Croatia is a Mediterranean country with the tradition of welcoming sailors. The sea, the sun and the rugged landscapes left a remarkable impact on the islanders, their unique culture and laid-back easy going philosophy. If you want to blend in and feel this land's true heartbeat, hire a sailboat or Croatia catamaran charter instead of a motor yacht. Not only, that the sailboat seamen are considered cooler, sailing is also more environmental, cheaper, natural and also the most authentic way of travelling.
3. Take your trip in summer months
Basically high summer on Adriatic might be busy, but the weather is simply glorious. Considering the Croatia weather conditions, you will hit the spot, if your book the trip in July or August. The streets are buzzing, traffic is heavy, but the weather is perfect. A bit hot, but there is always enough wind at sea to cool you down. It might get bit crowded in marinas and restaurants, but you can always find a quiet place to moor. Check the weather before your departure and pack accordingly. Please read about what to pack for your sailing trip.
4. Book at least a 1 week sailing trip
In the peak season months, you can rent a Croatia yacht charter for the duration of 7 days from Saturday till Saturday. However it is possible to take a 2-week sailing trip or even short 3 or 4 day tour in the off season. But if you want a relaxed sailing cruise and really feel the body and soul of Croatia, then take a one-week tour.
5. Choose reliable sailing holidays Companies
and get the exact price quote with the inclusions that you would like to have on your trip. Don't let the unexpected extra costs surprise you.
6. Keep things simple
Don't over pack and try to take a soft duffel bag instead of a hard suitcase. Double cabins in a sailboat or catamaran are bright and spacious, but they can get uncomfortable with 2 large suitcases. Some tips what to pack for sailing trip. Don't forget your passport, ID and take enough cash. Although you already prepay most of the inclusions, there are still some extras that you need a budget for (fuel, onboard provisions, tourist tax, marina fees, national parks, transfers and eating out). Exchange enough local currency KUNA at the official bank before your embark!
7. Set your destination
Focus on a specific area or a destination in Croatia. There are 4 main destinations nearby all the Croatian major airports with good flight and road connections: Pula, Zadar, Split and Dubrovnik. I recommend that you choose one area for a one-week sailing tour and leave the others for your next Croatia sailing trip. Take your time to explore one and don't rush. If you like one place or island more, you can stay there longer. The sailing itinerary on your private sailing trip is entirely flexible. It is possible to take a 2-week tour and discover more places.
8. Check in and check out
Please stick to your check in hours, unless you ordered an early check in. Your yacht needs to be prepared and cleaned before your embarkation. It has no sense to fry on the hot sun in front the charter office. If you arrive early, rather go for a swim. There are beaches close by every marina. Check out is usually after 8 AM the next Saturday. It is recommended return to marina on Friday before evening for the underwater inspection.
9. Keep your sailing distances small
and don't rush. If you are not an extreme or skilled sailor, keep your daily route within the 30 Miles (4-5 hours od sailing a day). It is difficult to visit all the best spots within a week, so take time to enjoy and make your vacation a valuable and memorable experience. In the morning calm is better to anchor somewhere for a nice swim and just chill while waiting for the afternoon wind. Always try to take that precious gift that nature is willing to offer.
10. Rationalise your provisions
Stock the boat lockers with the food and supplies that you really need on a 7-day tour. Stock up before embarkation, when you still have enough time. The grocery is cheaper in the markets outside of your base marina and can be more expencice on the islands. Sometimes the charter that you rented the yacht from, offers to buy the supplies for you beforehand. The islands you will visit have limited supply, but you can always get fresh bread in the morning, water, beer or fresh fish, fruit vegetables. Bring enough bottled water and don't forget paper towels, garbage bags, toilet paper, sponges, washing liquid, coffee, various snacks,...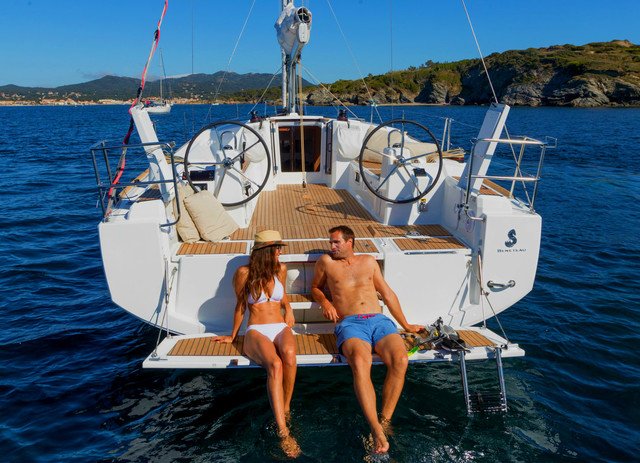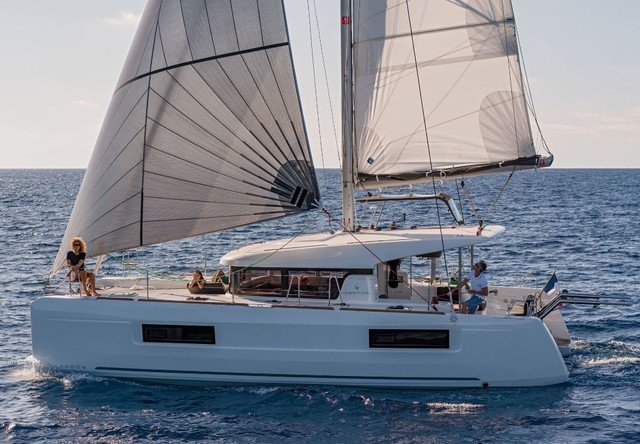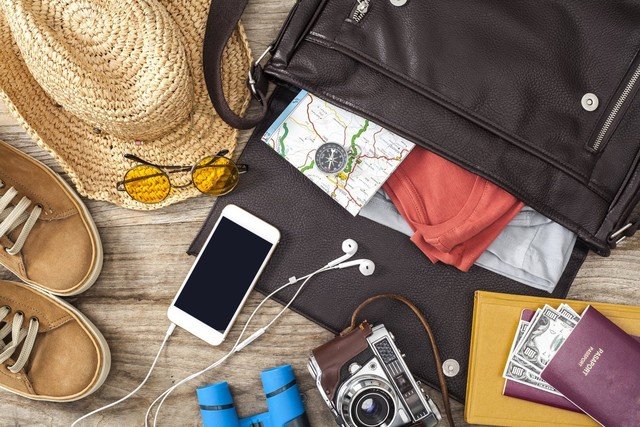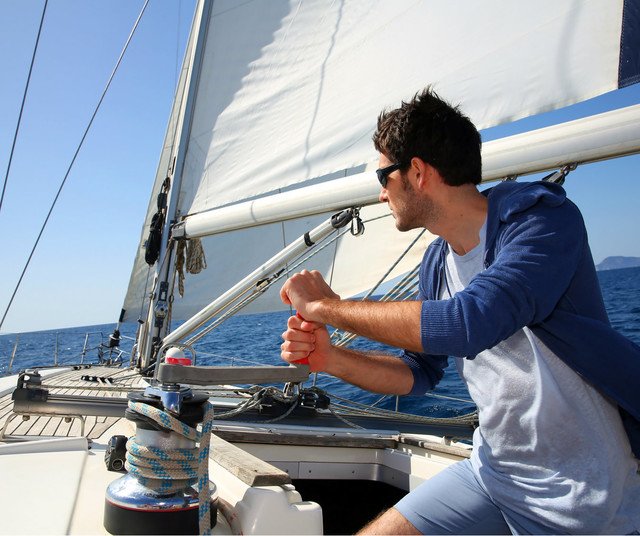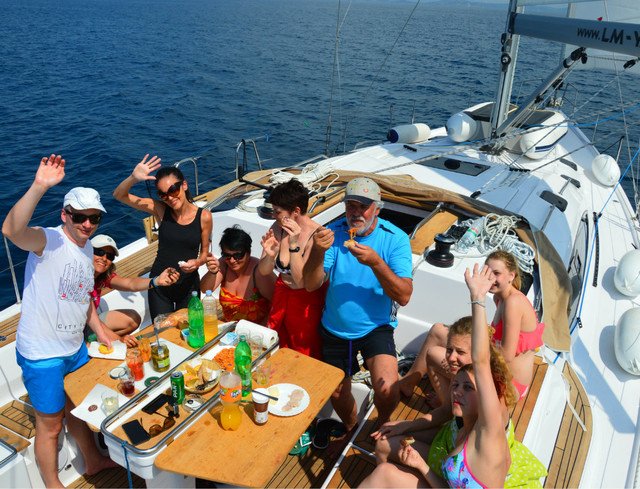 Do I book a skippered or a bereboat yacht charter in Croatia?
There are 2 possibilities how to spend you Croatia sailing vacations:
1. Hire a Bareboat Croatia yacht charter if you are experienced sailor with a valid boat license
2. Take a skippered yacht charter and hire a knowledgeable local skipper
I highly recommend that you take a skippered sailing vacation in both cases. There are over 1000 islands, islets and reefs along the Croatian coast. In combination with specific weather conditions, it could be quite difficult to navigate even for skilled sailors.
So taking the local skipper is the most relaxed and hassle-free option. And don't worry, your itinereary is completely flexible even with skipper aboard. These guys and girls know the area, the weather and best sailing spots. In this case you get more free time to explore, less worries about the route planning and some first-hand tips about the places you want to visit on your 7-day tour. There are plenty sailing vacation packages available: honeymoon trip for couples, activity sailing holidays, family tour, culinary trip or luxury crewed catamaran cruises.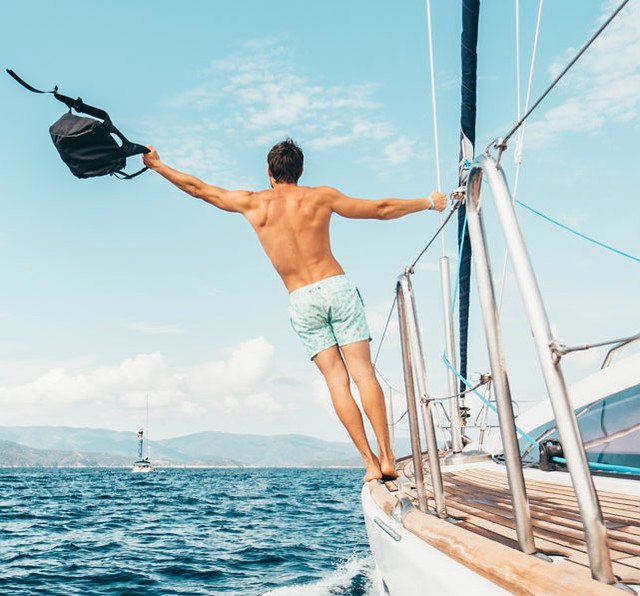 Don't miss out these islands/places on your Croatia sailing holiday
Some basic phrases in Croatian language
- POLAKO (Easy, slowly or also take it easy)
- BOK (Hello and also Bye)
- MOŽE (O.K.)
- ŽIVJELI (Cheers, when drinking)
- KONOBA (traditional family-owned restaurant with locally grown and produced food)
- DOBAR TEK (Enjoy your meal)
- AJMO (Let's go)
- HVALA (Thank You)
- MOLIM (Please)
- DOBAR DAN (Good Afternoon)
- NEMA PROBLEMA (No problem)
- MOGU LI PLATITI (Can I pay?)
Croatian is basically complicated language to master, but the locals love it when visitors to their country make the effort to learn some of these phrases. Sometimes these phrases mean more then just a translated word. In some cases they express your general mood or a state of mind. If you are in emergency or distress, don't worry. The locals will be happy to help you out.
5 basic ethical guidelines for sailors in Croatia
1. Respect the sea
2. Keep the environment and the sea clean...and the boat tidy
3. Always try to help other sailors when in distress
4. Follow and respect the local maritime rules and sailing procedures
5. Don't talk about politics or religion aboard. There are so many better topics.
Written by Rick Baker, Southampton UK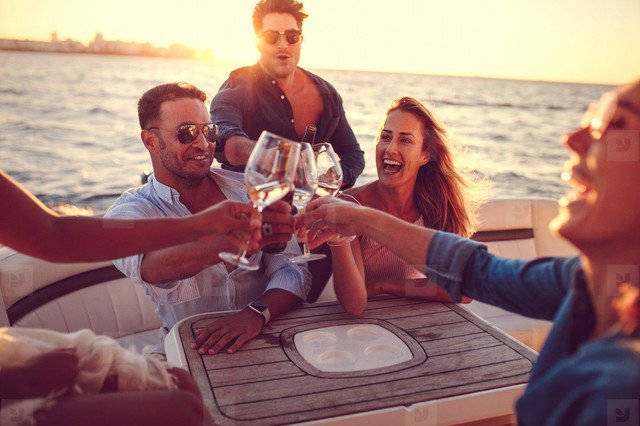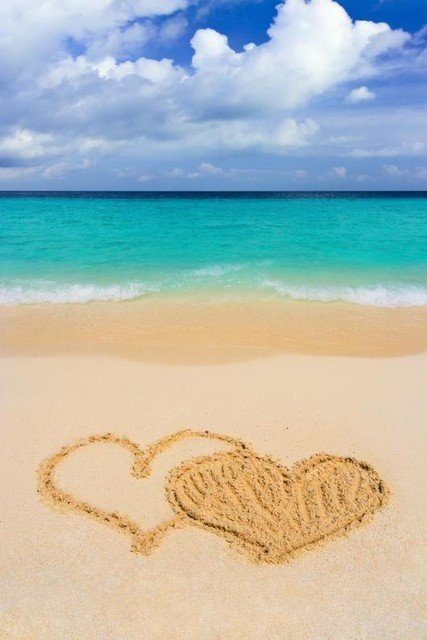 Explore Croatian coast on these beautiful yachts