Croatia Bareboat Charter
Set your sailing trip dates, and select a preferable yacht
Private bareboat charter in Croatia gives you a unique chance to relax your cares away and sail around these colourful landscapes at your own pace. Before you fall in love into the infinite dance of the green and the blue you might learn some facts about Croatia yacht charter booking prcedure and the area you are about to sail.
Please bear in mind sailing boat charter usually starts and ends Saturdays. If you wish, you can also book for a longer period of 2-3 weeks. In this case, you can visit and explore more islands, villages and make your daily sailing distances shorter. Before packing, first set your destination.
Rent sailboat Croatia in 4 major nautical destinations from local charter agencies
- Pula in the northern Adriatic - the cradle of culinary highlights and untamed natural beauties
- Zadar the most dense island area in the world with 3 national parks (Telascica, Krka and Kornati)
- Split is the heart of Dalmatia, where vivid towns and secluded coves create the perfect harmony
- Dubrovnik - where busy streets come across fragrant islands and crystal clear blue Adriatic.
I would recommend to take your time and try to choose one destination for one week to make your itinerary as relaxed as possible. If you are not certain which one to choose, please find some inspiration in article about best places to sail. It may help you narrow your search.
Adjust the level of your skills to your holiday expectations
Sailing season on eastern Adriatic spreads all through the April until the end of October, when weather down the Croatian the coast is settled with high atmospheric pressure. A novice sailor might consider renting sailing charter in high season (mid. May, June, July, August and September) while shoulder season is usually a pure delight for more experienced sailors. If you feel that your skills are not enough to sail independendently through hundreds of islands, islets and reefs then simply hire Croatia yacht charter with skipper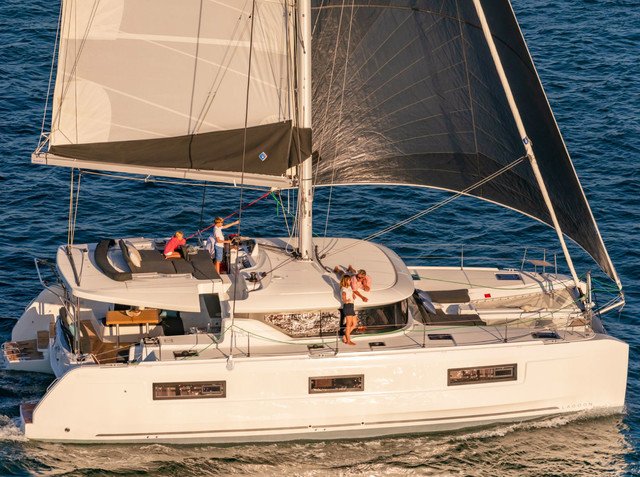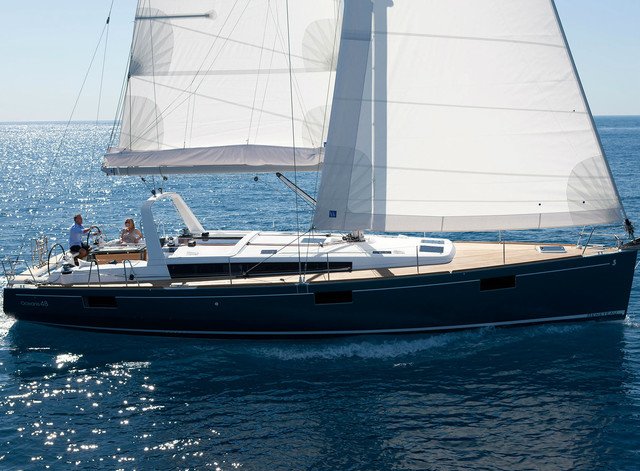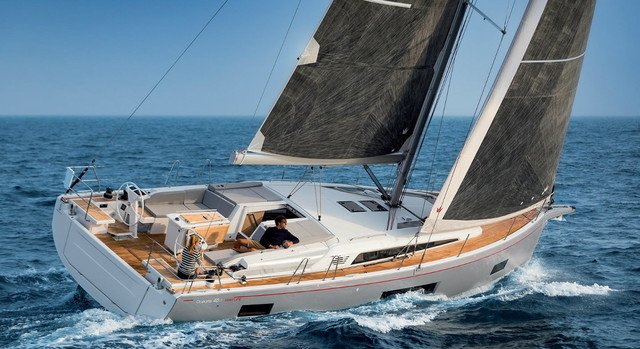 Yacht Charter Pula
Pula area and western part of Istrian peninsula is highly concentrated with charming Venetian towns (Vrsar, Rovinj, Poreč) where you can almost everywhere feel the Italian influence. The old and the new here walks hand in hand through the narrow streets of legendary rivieras.
Don't forget to try the famous Istrian top-notch cuisine, which is, together with the finest regional wine selection a good reason to make a stop after a long sailing day. A complete contrast to the busy streets of Pula, Lošinj or Rab is untamed Kvarner bay with breathtaking landscapes, islands and emerald coves. A true Mekka for the sailors in search for calm and peaceful surroundings. For those, who want to combine sailing with some extra trekking or cycling activities, this is the perfect spot for activity yachting in Croatia.
Sailing around Pula region is also an excellent opportunity to relax in beautiful sunsets enjoying in a glass of local Malvazija wine. Rent sailboat or skippered catamaran in Croatia from Pula, Vrsar, Medulin or Veruda.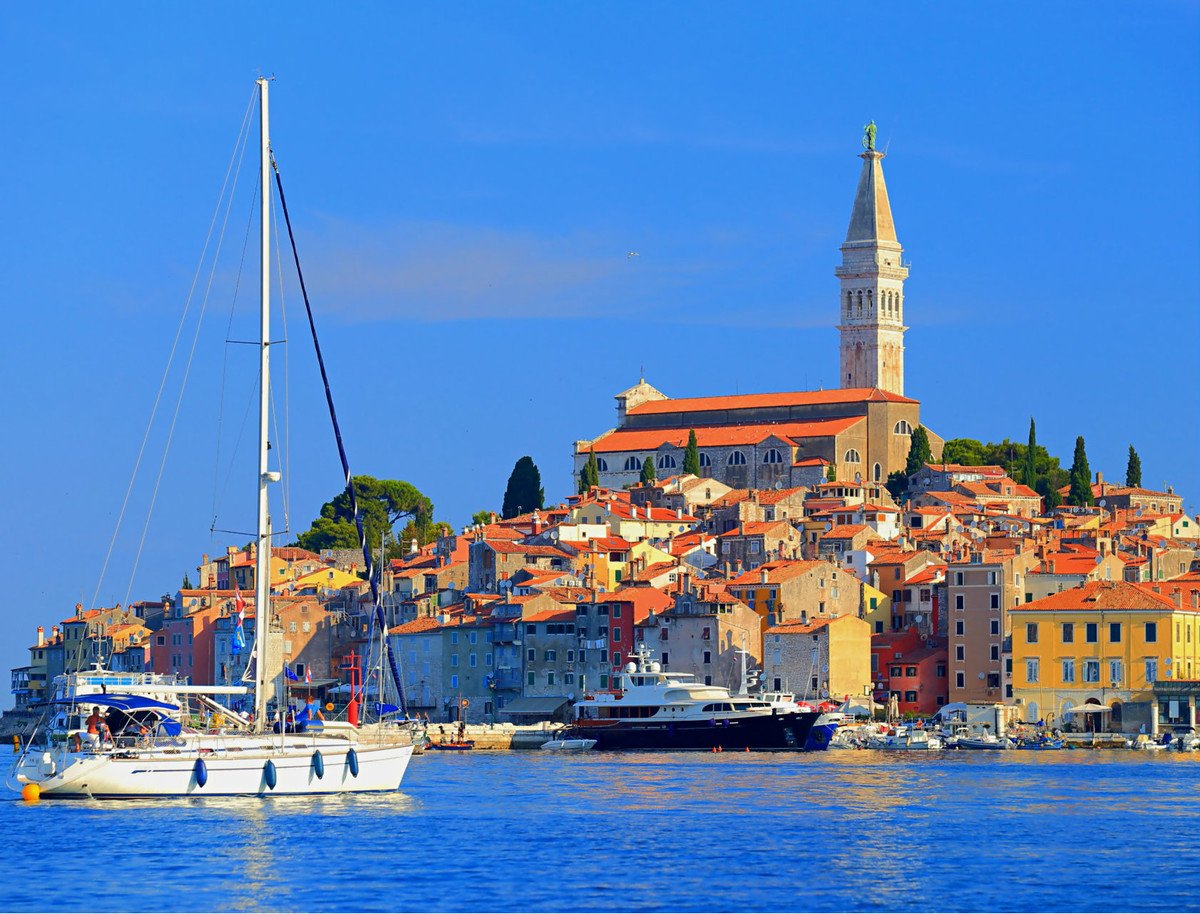 Village of Mali Losinj and island Unije is a must visit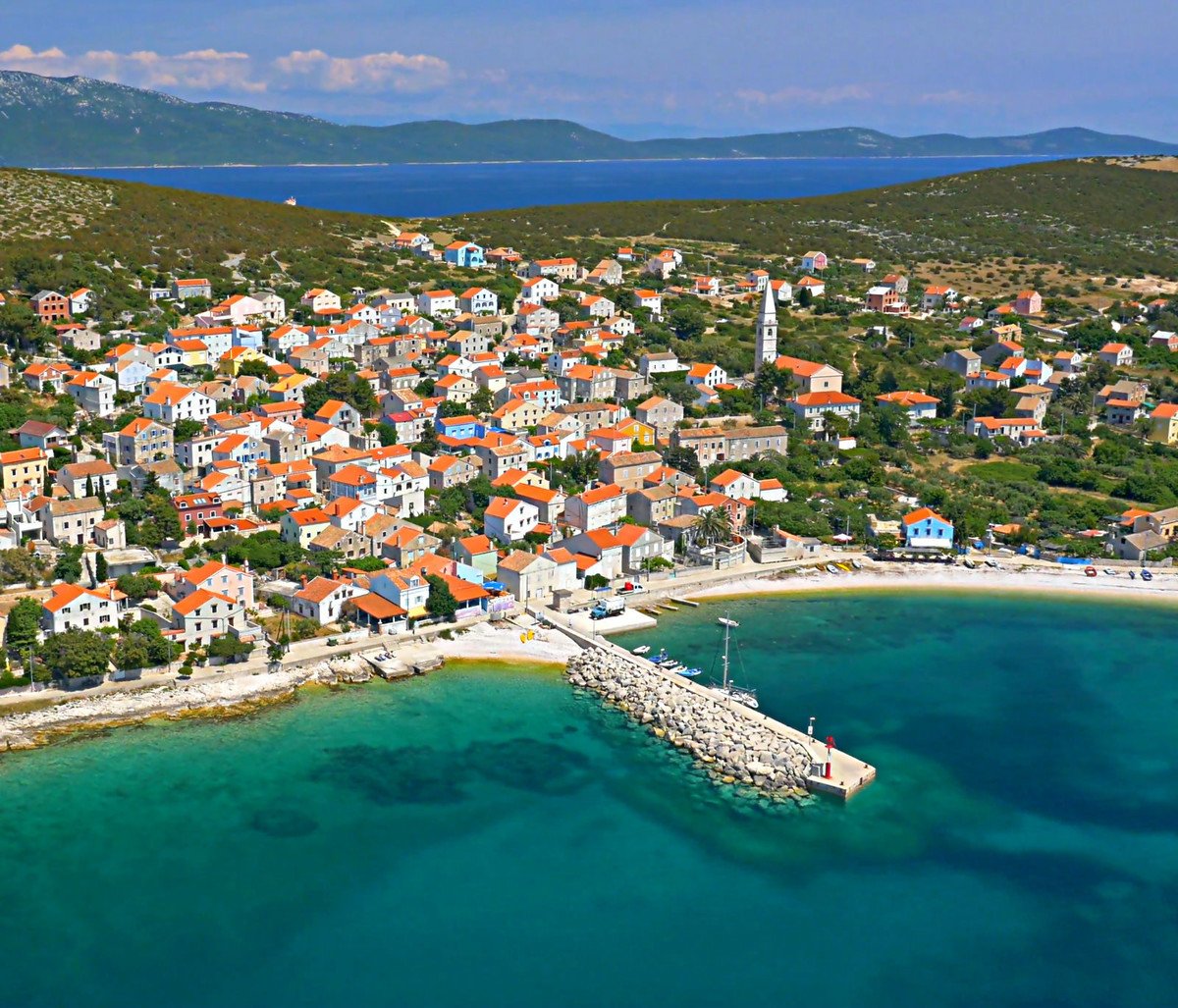 Yacht Charter Zadar
Zadar - Sibenik region with the breathtaking Kornati islands and their rugged lunar landscapeare the centre of northern Dalmatia.
With numerous wildlife parks, deserted bays, vivid towns and charismatic locals, this is probably the most rewarding sailing destination that is revealing the authentic land's heartbeat.
Hundreds of islands in the area and small distances between them, also create the perfect surroundings for a nice family sailing holidays
Here you will find quiet in secluded coves and picturesque island villages. Moderate Meastral wind provides the idyllic sailing conditions while numerous islands prevent the waves from getting too high.
Be sure to make some stops in vibrant towns like Vodice or Primošten to really feel the beat of slow-paced and leisurelly life of this small community.
If you sail up river passing Šibenik town, you will reach one of the Croatian wonders - 7 majestic waterfalls of Krka national park. Find a safe berth in charming Skradin town and take a water shuttle to visit the sweet water lakes.
Grilled bream, sea mussels, octopus or a veal under the bell is a must-try in one of these islands. You can hire a relaible vessel from Sukošan, Biograd, Šibenik, Murter or Zadar sailing charter.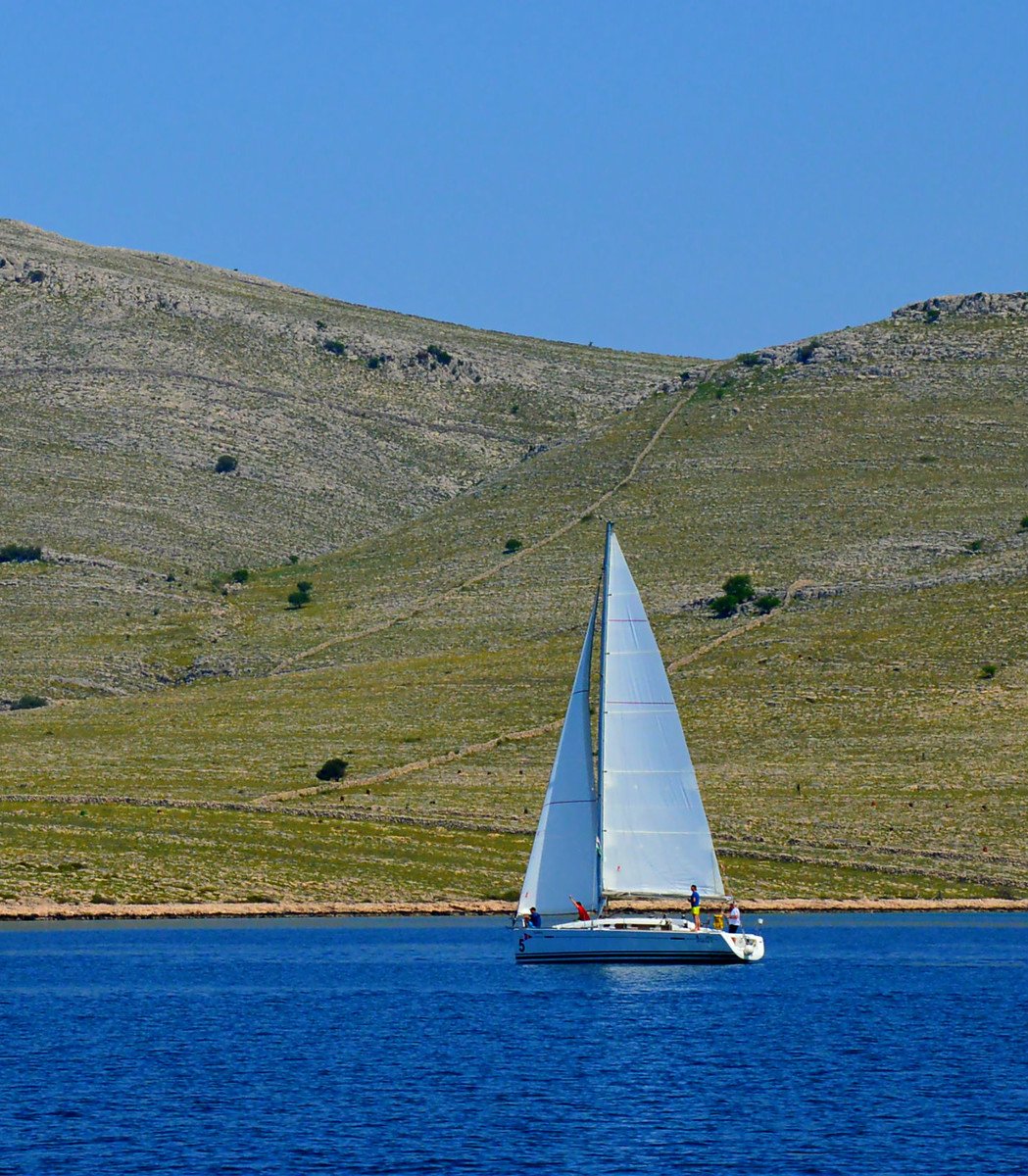 Krka Waterfalls and fisherman's village Kaprije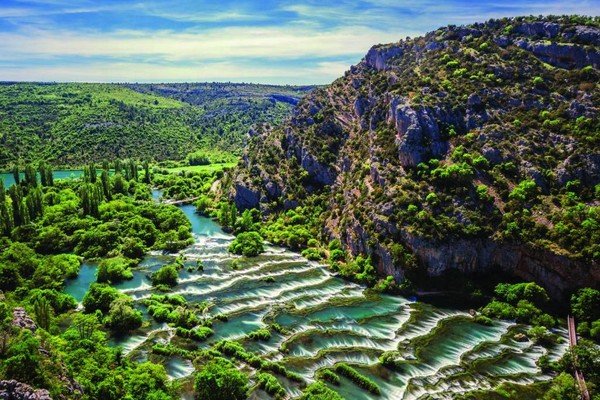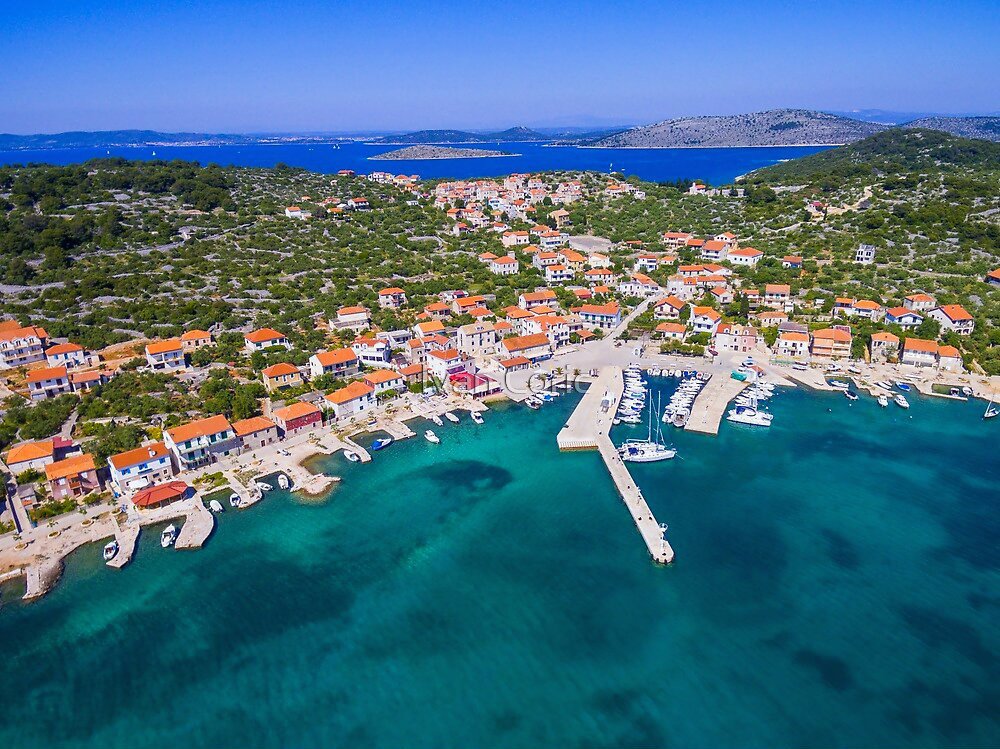 Yacht charter Split
Split, or the heart of Dalmatia. The islands Hvar, Brač, Vis and Šolta are quite likely the most frequently mentioned destinations in every tourist guide. Island Hvar is world-known as one of the sunniest places in Europe and the same-named town as being the busiest and the most hedonistic of all the island villages in Croatia. Here, you can get the best of both worlds - secret coves and secluded anchorages, buzzing village harbours and gentle small-town atmosphere.
The "green island" Šolta is often off the tourist maps, therefore many
well-covered bays, secluded villages and culinary highlights are still waiting to be discovered. Small towns of island Brač are known for their laid-back charm, unique architecture and a unique philosophy of the islanders.
Sailing to the mystical island Vis, to discover its spectacular cavity and rich military heritage, should be on every sailor's bucket list. Don't forget to try local culinary highlights and wines of Hvar and Vis that prosper in sun-soaked vineyards. Start your Split sailing tour and rent sailboat or catamaran from yacht charter Split, Kaštela or Trogir.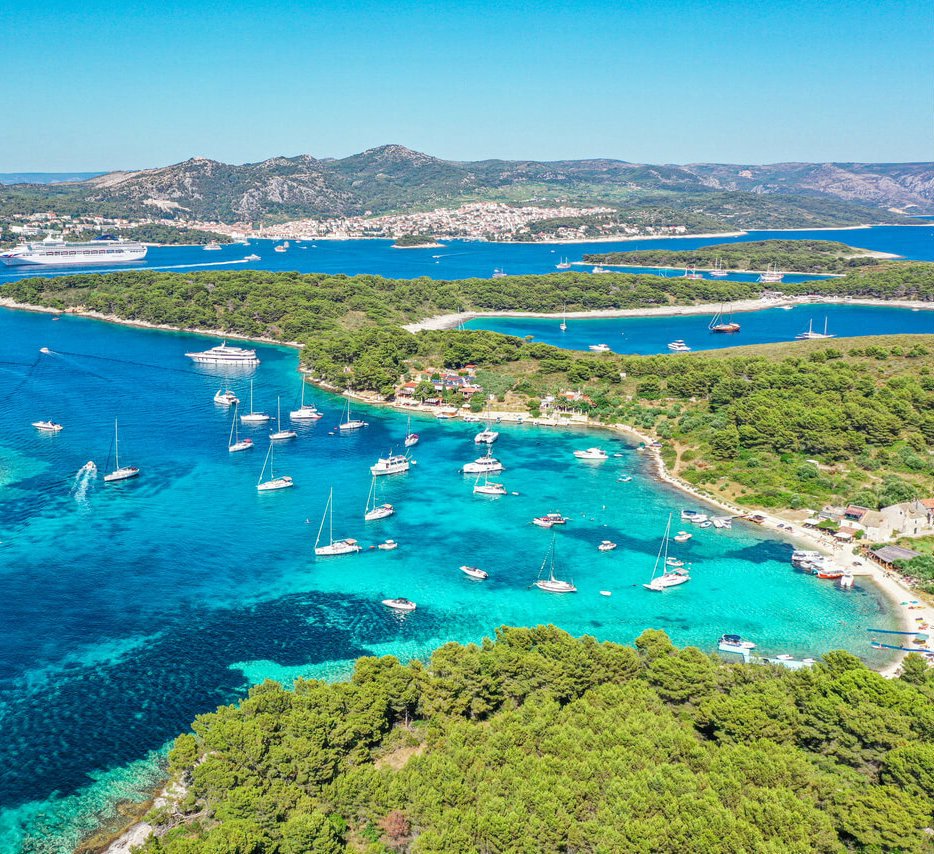 The famous Hvar below and the bay of Vis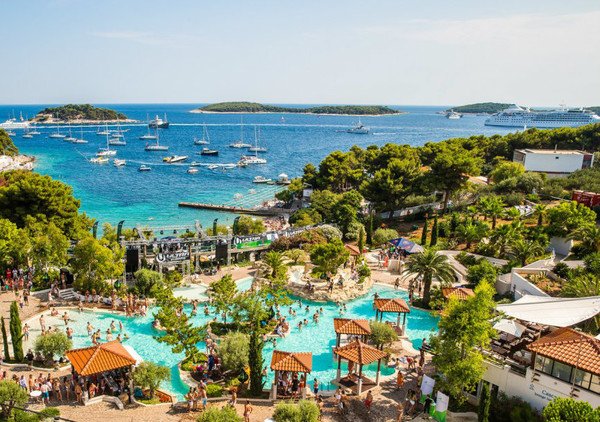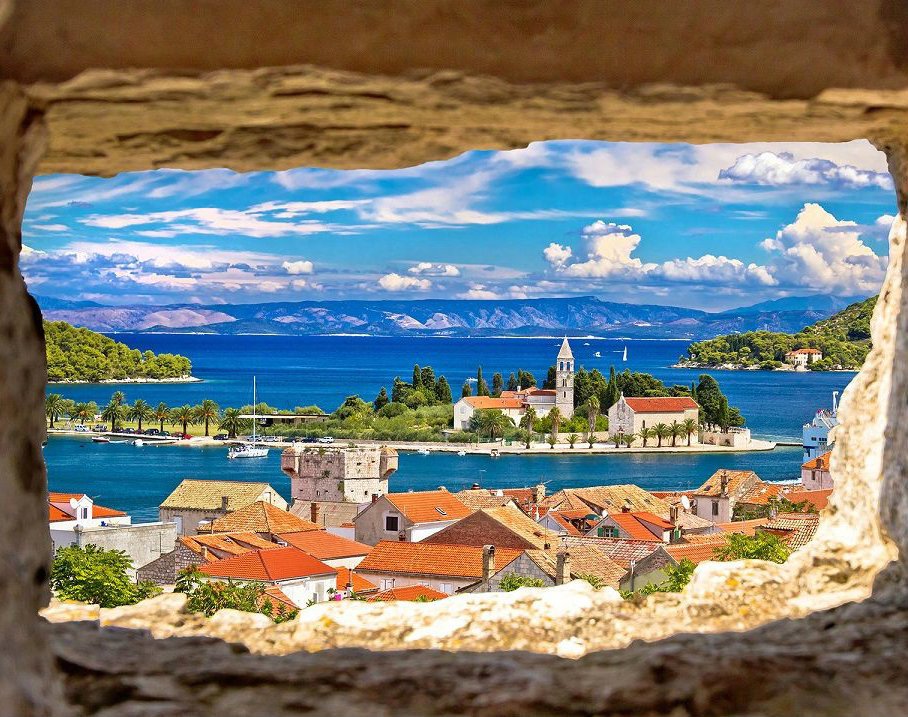 Yacht Charter Dubrovnik
Sub-tropical climate of Dubrovnik province and the surrounding islands, attracts masses of tourists recently. Old town's citadel is beset with impressive fortified walls from the 15. Century. Narrow paved streets and houses, all made of shiny white marble, reflect this town's unique charm. You will find more peace and quiet anchoring in secluded bays of Elafiti islands, just 2 hour sailing north from buzzing Dubrovnik.
Densely forested islands Mljet and Lastovo should be on your must-visit list. Both these remote islands are wildlife reserves. Explore Mljet's saltwater lakes and coves, rugged landscape of Lastovo and snorkel in the crystal clear water far away from the civilisation.
The capital of these islands is vibrant Korčula town also known as the birthplace of merchant Marco Polo. Influenced by Venetian Renaissance, the town is surrounded with rich historical and cultural heritage. To visit these amazing places, you should rent sailing boat or Croatia catamaran charter from Marinas Frapa in Dubrovnik or nearby Komolac and Slano.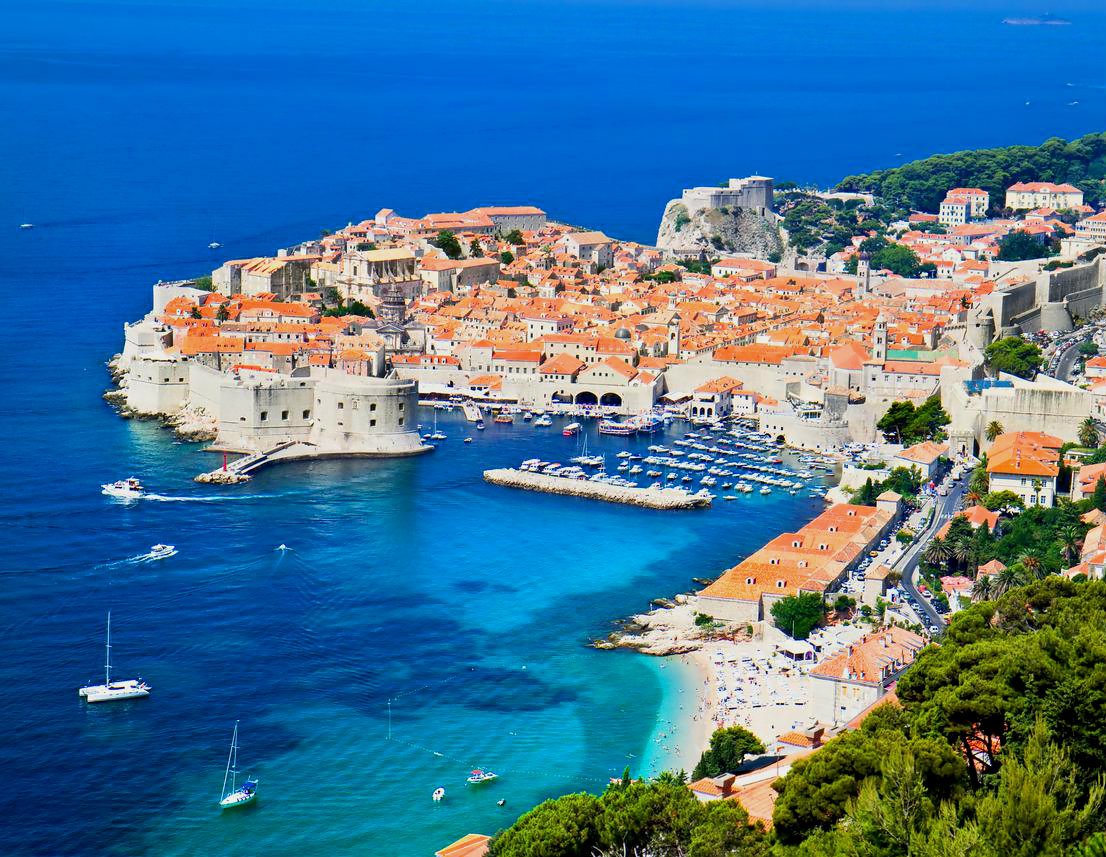 The "green" Mljet island and Korcula town