10 reasons to choose Croatia for your next sailing holidays
perfect sailing conditions and sunny Mediterranean climate

1.300 secluded islands with small sailing distances between them

wide range of sailboats and catamarans for rental along the coastline

numerous opportunities for activities like sailing, hiking or cycling

breathtaking marine national parks reachable only by boat

topmost local Dalmatian and Istrian cuisine and best wines

explore thousands of natural coves, bays, anchorages with a sailboat

warm and crystal-clear seas are ideal for swiming or snorkelling

UNESCO world heritige sites, ancient villages and medieval cities

enchanting ambience, landscape diversity and unspoiled nature
One week sailing in Zadar
Northern Dalmatia is among most colorful regions at the Croatian coast. With abundance of natural parks, countless hidden coves, vibrant towns and a unique philosophy of the local people, this is the place where you will find a completely natural and welcoming environment.
Zadar is extremely popular and also a rewarding sailing destination for many families with kids. On the account of small distances between hundreds of tiny islands and opportunities for various water activities, this area is ideal for a family sailing week.
A 7-day bareboat sailing Croatia tour filled with positive emotions on your very own yacht can be a once-in-a-lifetime adventure. It only takes 15-20 minutes from the international airport to reach the myriad of yachting destinations in Croatia.
Yacht holiday Croatia experience in northern Dalmatia is also recommended for beginners and newbie sailors. Renting bareboat charter in Croatia from beautiful marinas Sukošan, Biograd or Murter is your best opportunity to reach the world-known Kornati islands.
Zadar Croatia - the most beautiful places to sail
Kornati Islands National Park. This island chain really is one of the wonders in Croatia and among the most iconic destinations for anyone that goes sailing in Croatia. Cruising through the park between unique yellow-coned hill tops and hundreds of islands feels like you are sailing across another planet. Between numerous islands, you will surely find your place surrounded with intact nature and crystalline seas. Kornati is also a unique place, where you can try some of the best traditional Dalmatian dishes in a local restaurant called "konoba"
Dugi otok. Discovering Dugi Otok island can be an adventure on its own. It will take you 2 days to explore this distant gem, that no sailor should miss out. With aromatic pine forests, beautiful sandy beaches, picturesque fishing villages, peaceful and relaxing environment, this is the perfect place to visit during your sailing holiday in Croatia 2022. Telaščica wildlife park on a far south of this secluded island is one of the true Adriatic hidden gems
Kaprije. If you are looking for a typical Dalmatian Village - this is it. Kaprije is a heaven for anyone searching for an authentic Dalmatian heartbeat and a true treasure still waiting to be discovered. With no cars on the island, surrounded only by few houses traditional family-run restaurants, Kaprije definitely is the place, where time really stops. It will be difficult to find more authentic setting for a romantic dinner in a locally run seaside tavern. Octopus prepared traditionally "under the bell" or a grilled bream is a must-try. Experience Kaprije from a private Croatia yacht charter, and get ready for pure magic.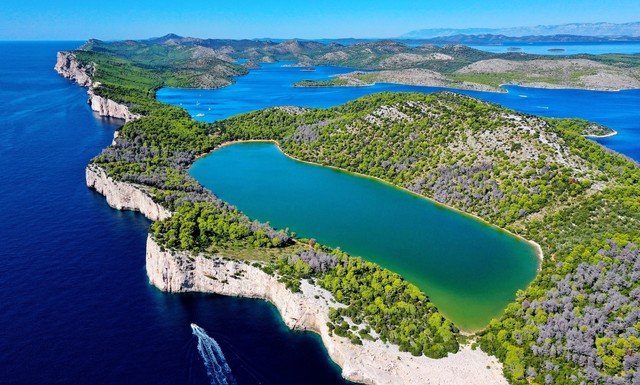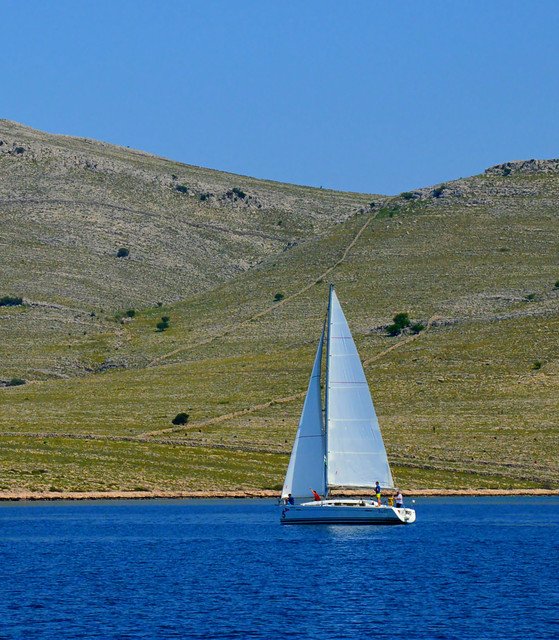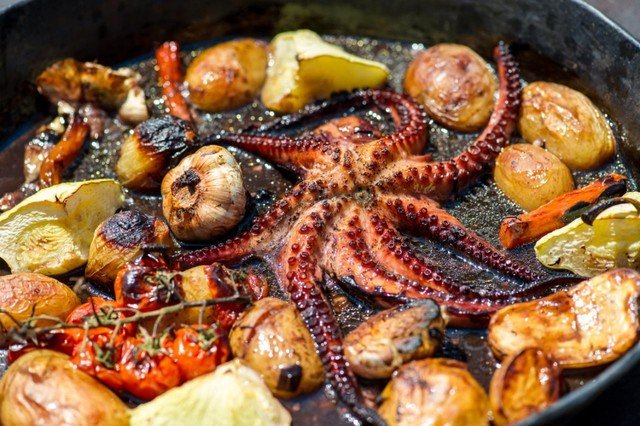 One week sailing in Split
The city of Split is also known as the heart of Dalmatia. UNESCO Cultural Heritage Sites Split and Trogir town are best starting positions to start your skippered or bareboat sailing in Croatia.
Discover vibrant island villages, lively ports, narrow stony streets of charming Dalmatian towns, blend into the nightlife of summer promenades and feel the real pulse of these secluded Adriatic treasures. But if you wish to enjoy and relax within the privacy of your own vessel in a lonely cove surrounded with lush-green forests and a scent of perfumed Mediterranean vegetation then get ready for pure magic. These must-visit islands you should not miss out on your sailing holiday in Croatia 2022:
Stylish Hvar town, golden horn beach on Bol, ancient Stari Grad town and the island of legends- Vis. To reach those stunning islands in the most unique and relaxing way, simply hire a private sailboat or Croatia catamaran charter from one of the modern marinas between Primošten and Split.
Island Hvar is world-known as one of the sunniest places in Europe. The same-named town is famous as being the busiest and the most hedonistic among the island villages in Croatia. If you prefer more quiet, set sail towards the islands Šolta or discover the amazing coves of Brač isle. There you can find some of the most attractive sandy beaches in the area. Best offer on Croatia sailboat rentals you will find in marinas Kaštela, Trogir and Seget.
Where to visit during your Croatia sailing holiday in Split?
Split. Welcome to the second largest city in Croatia! If you chose Split as your primary sailing destination, take the advice and spend some time to really discover the capital of Dalmatia. Feel the heartbeat of its buzzing streets, take a walk along the harbor promenade and visit well-known UNSECO world heritage site, the impressive Diocletian palace.
Hvar Town. Either you rent Croatia bareboat charter for a week or you are more into one-day short sailing trips in Croatia, Hvar should be on your bucket list. Even if you prefer privacy on your vacation, this sun-soaked dazzling Croatian "Monte Carlo" is really worth visiting. Take a stroll along one of the most popular and enchanting promenades, take a cocktail in a nearby beach bar or simply relax and enjoy in a spectacular view from town fortress.
Blue cave of the island Biševo. The island Vis is well-known of its tunnels and cavities, but the most famous is the »Blue cave« on near Biševo island. In this naturally formed cavity you can witness colorful game between the sun and the sea, which generates a unique deep blue light. The perfect time to visit the cave is between 11am and noon.
Vis Island. Well, you really don't want to miss this one out. The buzzing port of Vis and serene fishing village Komiža should be a part of any Croatia yacht holiday itinerary. Surrounded with crystal clear seas, idyllic coves of Vis offer a unique opportunity for water activities, the rugged landscapes provide best trails for hiking or cycling and exploring the inland. Discovering island's turbulent history dating near 3 centuries back on a quad, can also be a unique experience. And so is the incredible island cuisine. Characteristic local fishermen, typical wooden vessels in town port of Komiža are completing the charm of this hidden gem.
Bol. And the famous "Golden Horn beach". With population close to 1.500, Bol is the largest town on the island Brač. Typical stone houses, lush-green hills with olive grove trees and tidy vineyards give this town a distinctive character. Despite the busy beach bars at the shore avenue, you can still find quiet in a romantic restaurant or taste some of the best island wines in a local winery. If you're feeling active, here you will find more than enough extra activities such as cycling, windsurfing, stand up padeling, diving or kiteboarding.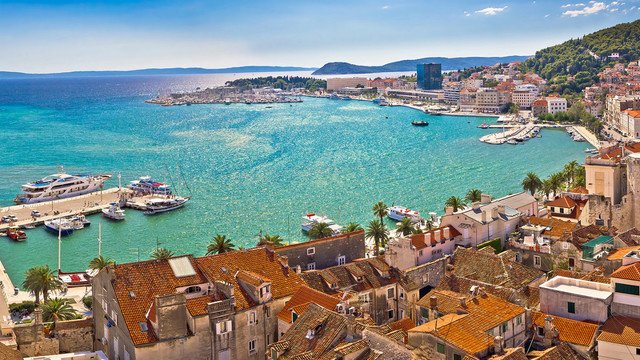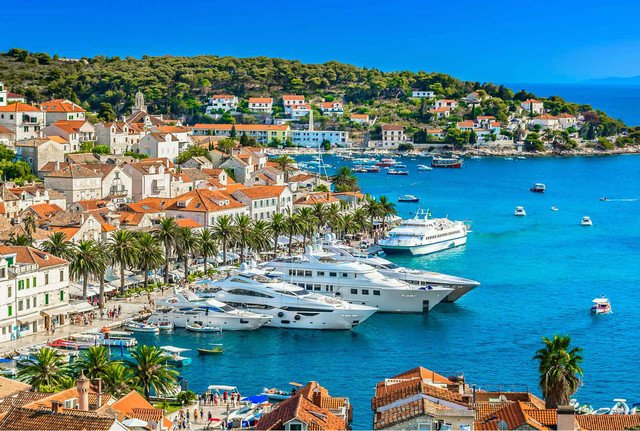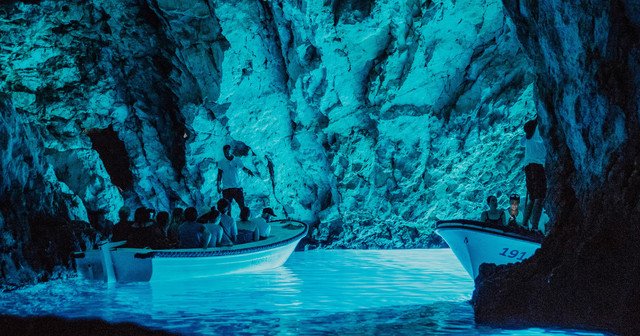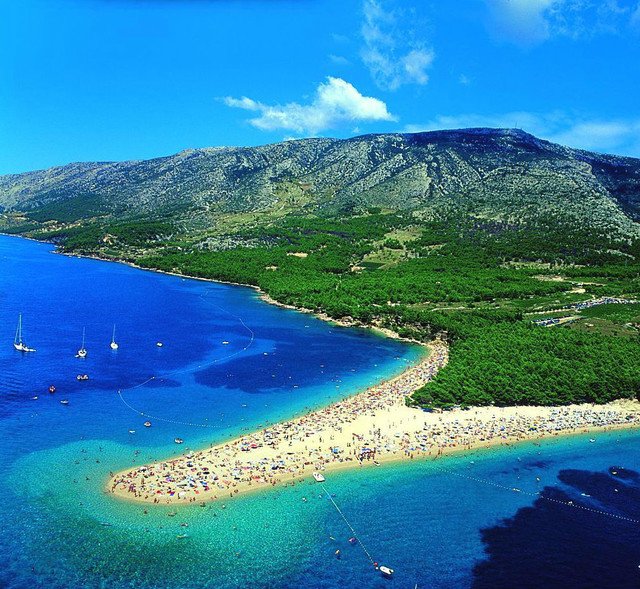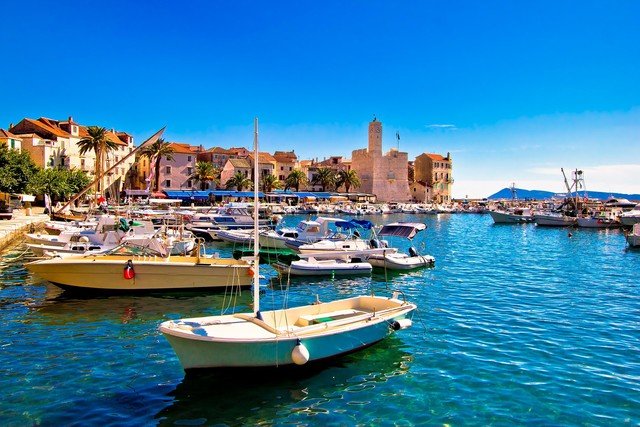 When you charter Croatia bareboat sailboat in ancient Pula city you have a unique opportunity to discover 2 different faces of the north Croatian coast. The buzzing vibrant towns of Rovinj, Vrsar or Poreč and on the other side, impressive wildlife parks and intact nature.
It not a coincidence that Istrian peninsula is often called "Croatian Tuscany". In fact the closeness of Italy and 2-century Italian influence left some of the most remarkable monuments and rich cultural heritage just waiting for you to explore.
If you are searching for authenticity, surrounded with unspoiled nature far away from hustle and bustle, if you are searching for seclusion, unspoiled islands, beautiful beaches, quaint villages and best local gastronomy rent sailboat in Croatia for your sailing holiday 2022 from Pula, Istria.
This little gem, hidden in the heart of Europe, is one of the best kept Maediterranean treasures, still waiting to be discovered, and the best way to do it is on you very own private Croatia sailing charter. The intact landscapes, sun-soaked rolling hills covered with olive groves, endless vineyards, secluded stony villages bursting out of the hillocks and vibrant historic towns will leave you breathless. When you add sunny climate, warm seas, typical Mediterranean hospitality and topmost cuisine, you have the perfect place for a relaxed getaway. Best experience for Croatia sailboat rentals are near Pula, Veruda, Medulin, Pomer and Vrsar.
Croatia - the most beautiful places to sail in Pula:
Swim with dolphins while sailing in Istria. Istrian waters are swarming with flocks of dolphins. Crystal clear seas of cape Kamenjak and well-preserved natural park Brioni are a home to many dolphin families, that you can admire from a sailboat or a catamaran. Best places for spotting flocks of dolphins are between the towns Vrsar and Rovinj, where you can rent a yacht in Croatia.
Cres. Discover the largest Croatian island under the sails of you very own skippered yacht charter. Explore unspoiled secluded bays, amazing landscape diversity, endmic wildlife, hidden sandy beaches, small villages reflecting the typical Venetian architecture and enjoy the impressive island culinary delights. Island's rugged terrain provides a wide range of recreational opportunities like cycling or trekking.
Cape Kamenjak. This stunning wildlife park is just a couple of miles away from Pula, where you can rent sailboat for your cruising adventure in Istria. Surrounded with majestic cliffs and beautiful beaches, here you can relax in a completely natural ambiance. Anchoring inside the park and visiting a locally-run eco farm to taste delicious home made pasta with truffles and best Malvazija wines is a must try.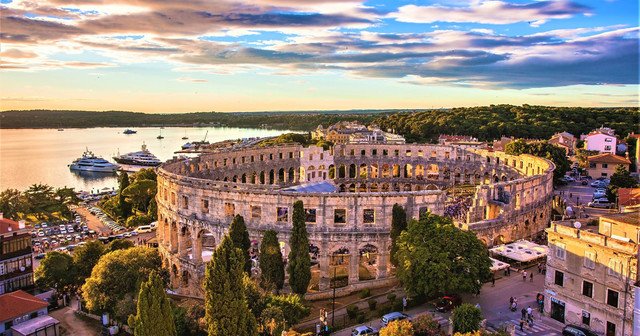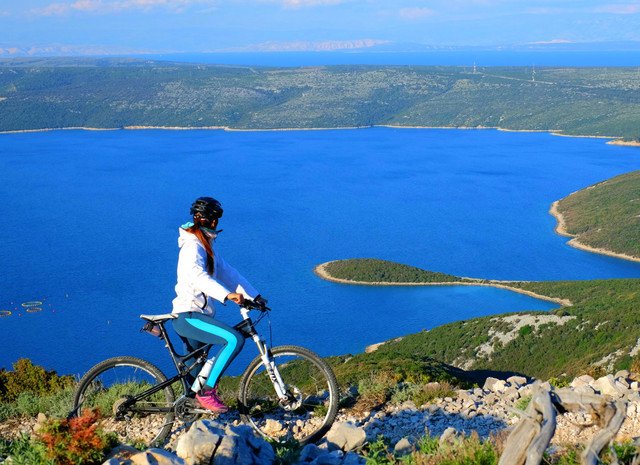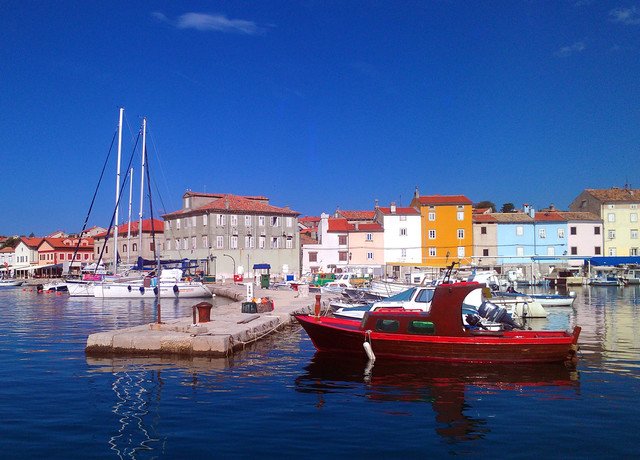 Tips to help you to better plan for your next sailing holidays in Croatia:
Book your holidays early. Take the advantage of Croatia yacht rent early bird discounts and book at least 6 months before departure. Most yachts are still available and you get to pay by 2-3 installments. 50% at booking confirmation, 50% one month before departure.
Pack rationally. Don't over pack and try to take a soft bag instead of a hard suitcase. Double cabins on yachts are bright and spacious, but they can get uncomfortable with 2 plastic suitcases inside. Find some useful tips in our article about yacht week packing list.
Don't forget your Passport, ID and enough cash. Although you already prepay most of the inclusions, there are still some extras that you need to consider (fuel, onboard provisions, tourist tax, marina fees, national parks, transfers and eating out). Exchange enough local currency KUNA at the bank before your embark!
Check the weather. Before your departure check the forecast and pack accordingly. Especially if you plan to take your tour in early Spring or Autumn. Please also read some facts about the weather in Croatia.
Please stick to your check-in hours. The yacht always needs to be prepared and cleaned before your embarkation in the afternoon. If you arrive earlier, go for a swim instead of waiting in the marina. There is always a beach nearby. Check out is after 8 AM the next Saturday. It is expected to return your boat until Friday evening for underwater inspection.
Adjust your daily sailing dynamics and keep your distances small. It is impossible to explore all the highlights in one week. So plan your desired itineraries considering your sailing experience and adjust them to your expectations and weather conditions. If you book a skippered Croatia yacht charter your skipper can recommend best option for a relaxing and above all fun Croatia sailing trip.